NEXT STORY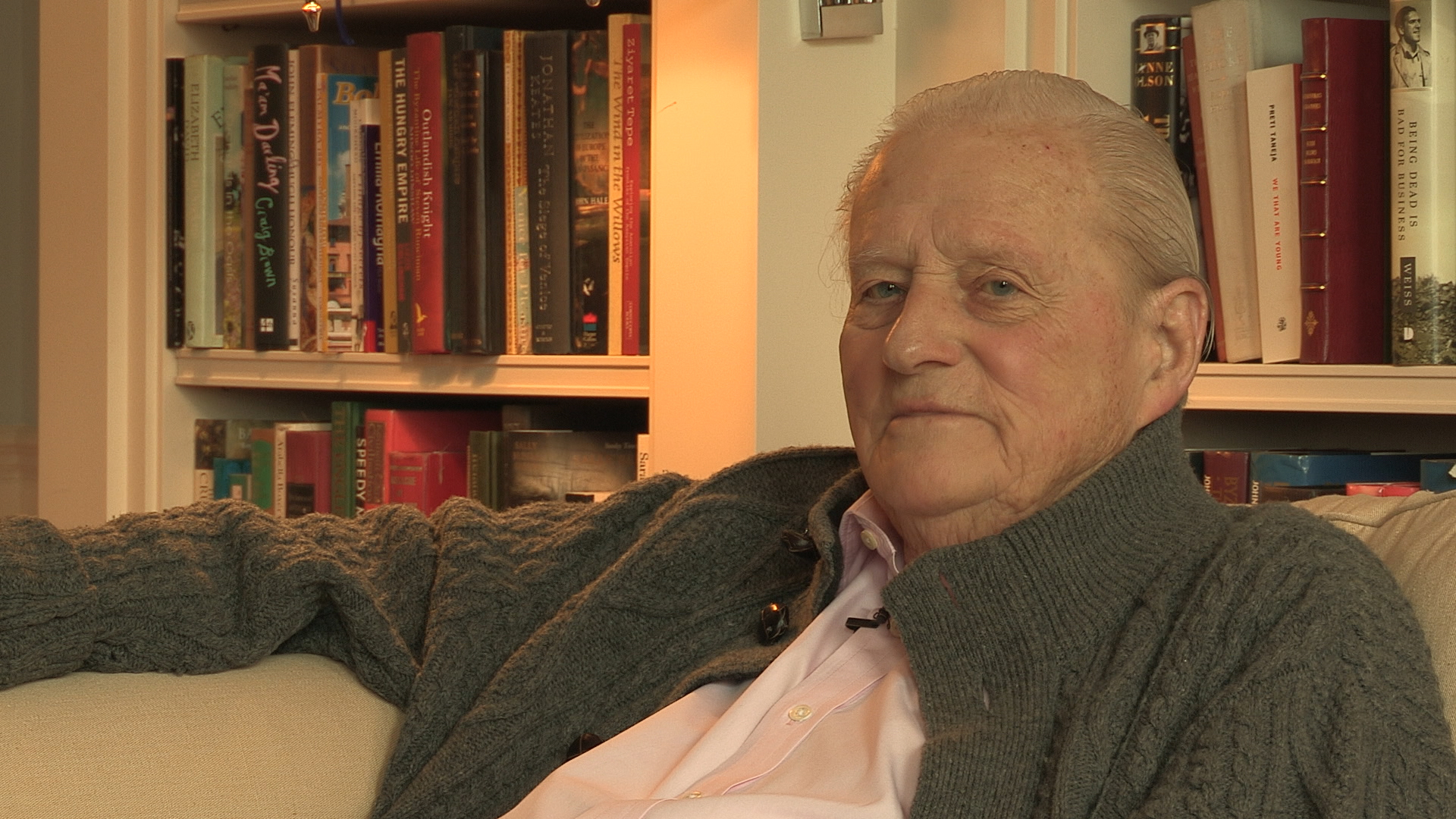 Disappointed in Norway
John Julius Norwich
Writer
1
...
4
5
6
7
8
...
14
David [Herbert] was a remarkable man. He was the youngest son of the old Lord Pembroke and he had been in the Merchant Navy during the war as a radio operator, tapping away Morse code. And he'd actually been shipwrecked. His ship had been torpedoed and he'd been sort of bobbing about in the water for, I don't know, I mean, several hours before being picked up. He wrote a hilariously funny account of it. He saw one man swimming in the water with his cap on and his cap was sort of bouncing around and he said, 'What's happening?' He said, 'Oh, it's only the canary.' He had a canary inside his cap that he was saving. Lovely little stories like that. He was a darling man, very, very gay, but terribly sweet and hilariously funny. I really loved him. He was enormous fun when he came for a weekend and that sort of thing. And he spent more and more time in Tangier. By the end, he lived there and, indeed, died there. I saw his grave there last year in the graveyard of the local English church. And he ran a soup kitchen every day, I think, and was a sides-man or whatever he was for the church every Sunday. I mean, all that, and he really, he pulled his weight in Tangier and I think he really was a very happy man. And, you know, he was very, very conscientious, you know, going to live in a foreign town as an expatriate, you've got to pull... you know, you've got to do your bit. You've got to make your contribution, which, indeed, he always did, as well as, I'd say, being terrific fun.
[Q] And he was your mother's friend?
He was, well, my father's as well, but my mother's more. And, I mean, he wasn't remotely interested in the political world like my father was, you know. He was much more interested in the stage and all that sort of thing, which was, which interested my mother much more.
[Q] And if you were Lord Pembroke's son at that time, would this be quite a thing to be gay and disappear in Tangier? Was it like a scandal or...?
No, there were a lot of black sheep around, you know. There was no... I don't think there was... it was generally accepted. Everybody loved him, you know, and he used to, as I say, have regular boyfriends and most of them were extremely nice as well.
John Julius Norwich (1929-2018) was an English popular historian, travel writer and television personality. He was educated at Upper Canada College, Toronto, at Eton, at the University of Strasbourg and on the lower deck of the Royal Navy before taking a degree in French and Russian at New College, Oxford. He then spent twelve years in H.M. Foreign Service, with posts at the Embassies in Belgrade and Beirut and at the Disarmament Conference in Geneva. In 1964 he resigned to become a writer. He is the author of histories of Norman Sicily, the Republic of Venice, the Byzantine Empire and, most recently, 'The Popes: A History'. He also wrote on architecture, music and the history plays of Shakespeare, and presented some thirty historical documentaries on BBC Television.
Title: David Herbert
Listeners: Christopher Sykes
Christopher Sykes is an independent documentary producer who has made a number of films about science and scientists for BBC TV, Channel Four, and PBS.
Tags: David Herbert
Duration: 2 minutes, 53 seconds
Date story recorded: 2017
Date story went live: 03 October 2018