NEXT STORY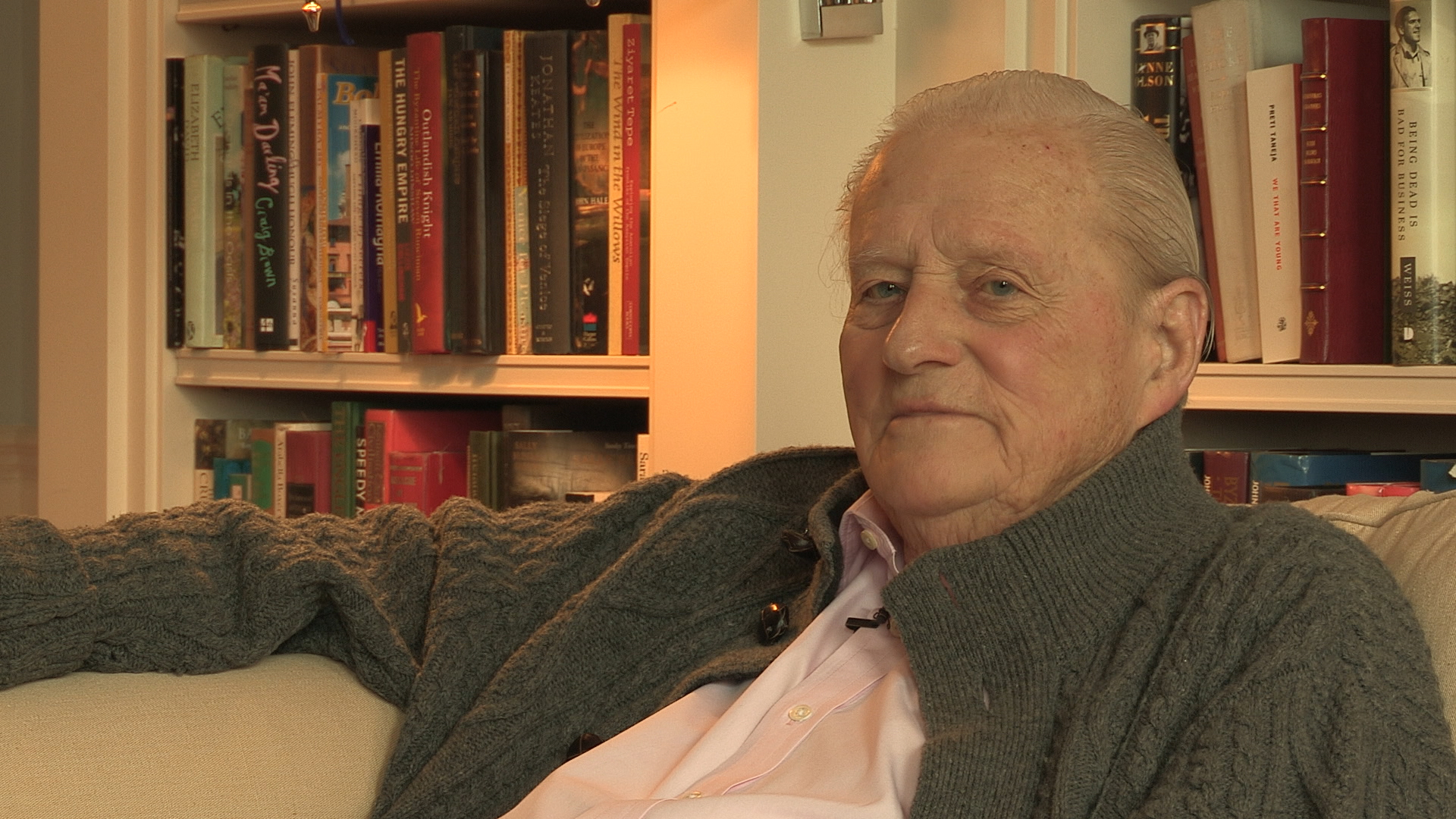 Satisfying my wanderlust
John Julius Norwich
Writer
1
...
5
6
7
8
9
...
14
I think that, partly because I was unhappy with my subject, I didn't really enjoy Oxford as much as I'd hoped to, as a lot of other people did. I mean, I did enjoy it, I had three or four very, very good friends and we had a wonderful time.
I bought a wonderful old car for £75, it was a 1922, and it was called a Bean. And most of us had... were sort of mechanised in some way or another, so we really had a lovely time, but I don't know, it just... I don't look back on my Oxford days with the sort of pleasure and delight that I know an awful lot of other people do, you know. There was no unhappiness at all, but there just wasn't the total, the real fun and excitement of life that one reads about in Evelyn Waugh or wherever, you know. And it was during the time that I was at Oxford, and, indeed, I think possibly also in the one or two years before, that we had... in France, my mother had a wonderful, she called him her sugar daddy, and he was a very, very, very mega-rich man who had about 17 houses in France. He was called Paul-Louis Weiller, W-E-I-L-L-E-R. It was an Alsatian name originally, he came from Strasbourg. And he was enormously rich, enormously hospitable, and had, among all these wonderful houses, a most wonderful house in Le Lavandou in the South of France, on the sea with a little sort of peninsula and then two wonderful beaches on each side, and, you know, water-skiing, boats, and God knows what, and it was absolutely lovely and we went there every summer, for quite a lot of summers, anyway. And it was there in the summer of 1950 that among our fellow guests there were Sir Bede and Lady Clifford – Sir Bede had been a colonial governor of Trinidad and Mauritius and the Bahamas – and their three lovely daughters. And I fell in love with the eldest of the daughters, Anne, and she then... that became an affair and we talked, we... I wrote to her regularly from Oxford, you know, and saw her as much as I could and all that. That went on and, of course, eventually I married her in August 1952. I was not yet 23, so it was pretty early in those days to get married. She was five months older than I was. We divorced many years ago, but we're still tremendous friends. I mean, I'm having lunch with her next week. We have regular lunches in a Thai restaurant near where she lives.
John Julius Norwich (1929-2018) was an English popular historian, travel writer and television personality. He was educated at Upper Canada College, Toronto, at Eton, at the University of Strasbourg and on the lower deck of the Royal Navy before taking a degree in French and Russian at New College, Oxford. He then spent twelve years in H.M. Foreign Service, with posts at the Embassies in Belgrade and Beirut and at the Disarmament Conference in Geneva. In 1964 he resigned to become a writer. He is the author of histories of Norman Sicily, the Republic of Venice, the Byzantine Empire and, most recently, 'The Popes: A History'. He also wrote on architecture, music and the history plays of Shakespeare, and presented some thirty historical documentaries on BBC Television.
Title: Meeting my future wife
Listeners: Christopher Sykes
Christopher Sykes is an independent documentary producer who has made a number of films about science and scientists for BBC TV, Channel Four, and PBS.
Tags: Louis Weiller, Anne Clifford
Duration: 3 minutes, 43 seconds
Date story recorded: 2017
Date story went live: 03 October 2018