NEXT STORY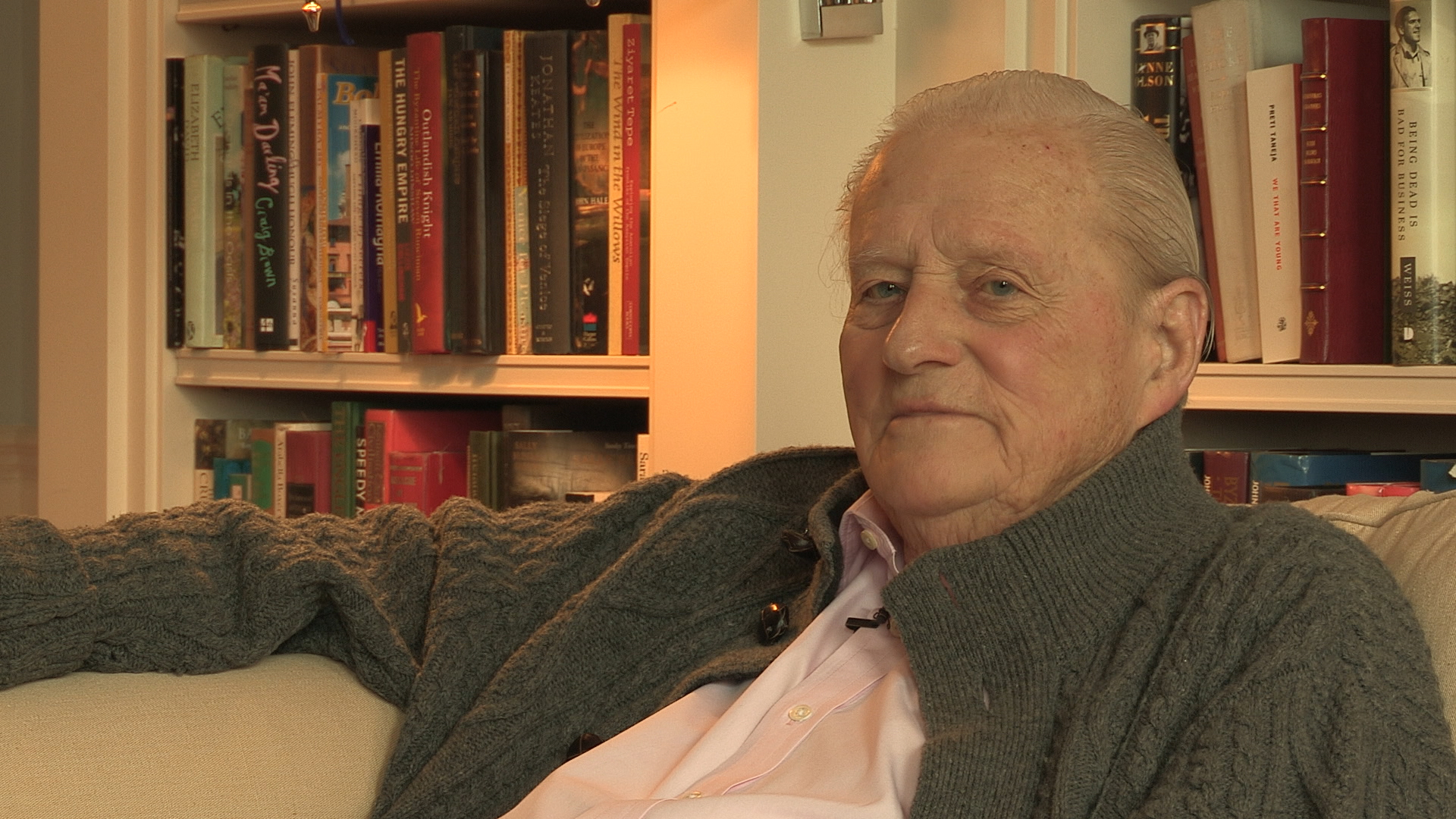 Dinner parties with the Prime Minister
Selling Britain to the Arabs
John Julius Norwich
Writer
1
...
7
8
9
10
11
...
14
So we moved into Number 24 Blomfield Road, on the canal, which was a great joy to us and where, indeed, I was to be extremely happy for the next 56 years, you know. Anne and I split up later, but that I can tell you about... I'll tell you about that in a little while.
I then had to go back to my Foreign Office job. I never really liked working in... in the Foreign Office in London very much, but it was time; I'd been away for 5 years and I was due back. And they put me in a thing called Information Policy Department, which since I'd just left the Middle East and knew a certain amount about it, was… really involved in selling Britain to the Arabs, basically what it was. It was propaganda, it was sending lovely... we published a magazine in Arabic about England, which had quite a big sale, actually, over in the Middle East in that time. We produced tapes for Arab radio stations to play about England and that sort of thing, to fill up their time, made little films. It was all propaganda, and working in very close harmony with the Ministry of Information, not... the Central Office of Information, it was then called, that's right, which provided all this stuff. And it was actually quite fun, and it was made more fun by the fact that I was at that time a member of something called Buck's Club, of which another member was the Prime Minster, Harold Macmillan. And I happened to know his secretary, who was in the Foreign Office, like me – Prime Minister's secretary is one of the things that Foreign Office people have to do occasionally. And Philip de Zulueta was Macmillan's secretary. And having gone to Buck's Club quite often for lunch, I noticed that the Prime Minister was quite often there at the central table where people go when they haven't got anybody else to have dinner... to have lunch with, you know; you just joined... there was a great big table in the middle. And so I then got into the habit of ringing up Philip and saying, 'What days next week is your boss going to go to Buck's Club?' And Philip would say, 'Well, I know he's going on Thursday', and I would ring up the correspondent of Al Ahram and invite him to lunch at Buck's and make sure that he had a nice chair looking out into the room. And, sure enough, at 1.15, the Prime Minister, looking about a million, would shuffle in and take his place at the central table, and, you know, the neighbours would sort of say, 'Oh, hello', you know, and they would hardly notice him; they'd just continue with their conversations. And this was immensely rewarding to the Arabs, because they couldn't believe it. They'd say, 'Excuse me' – I'd be going on, talking about something else – 'is that not your Prime Minister who's just walked in?' 'Oh, yes, it is, actually. As I was saying, yes, we were... let me see'... But one actually said, 'Where are his motorcyclists?' I mean, he walked across the park, entirely alone, you know, tipping his hat perhaps to occasional people who recognised him, and that was the way it was in those days. It was so lovely and so, you know...
John Julius Norwich (1929-2018) was an English popular historian, travel writer and television personality. He was educated at Upper Canada College, Toronto, at Eton, at the University of Strasbourg and on the lower deck of the Royal Navy before taking a degree in French and Russian at New College, Oxford. He then spent twelve years in H.M. Foreign Service, with posts at the Embassies in Belgrade and Beirut and at the Disarmament Conference in Geneva. In 1964 he resigned to become a writer. He is the author of histories of Norman Sicily, the Republic of Venice, the Byzantine Empire and, most recently, 'The Popes: A History'. He also wrote on architecture, music and the history plays of Shakespeare, and presented some thirty historical documentaries on BBC Television.
Title: Selling Britain to the Arabs
Listeners: Christopher Sykes
Christopher Sykes is an independent documentary producer who has made a number of films about science and scientists for BBC TV, Channel Four, and PBS.
Tags: Harold Macmillan
Duration: 4 minutes, 1 second
Date story recorded: 2017
Date story went live: 03 October 2018