NEXT STORY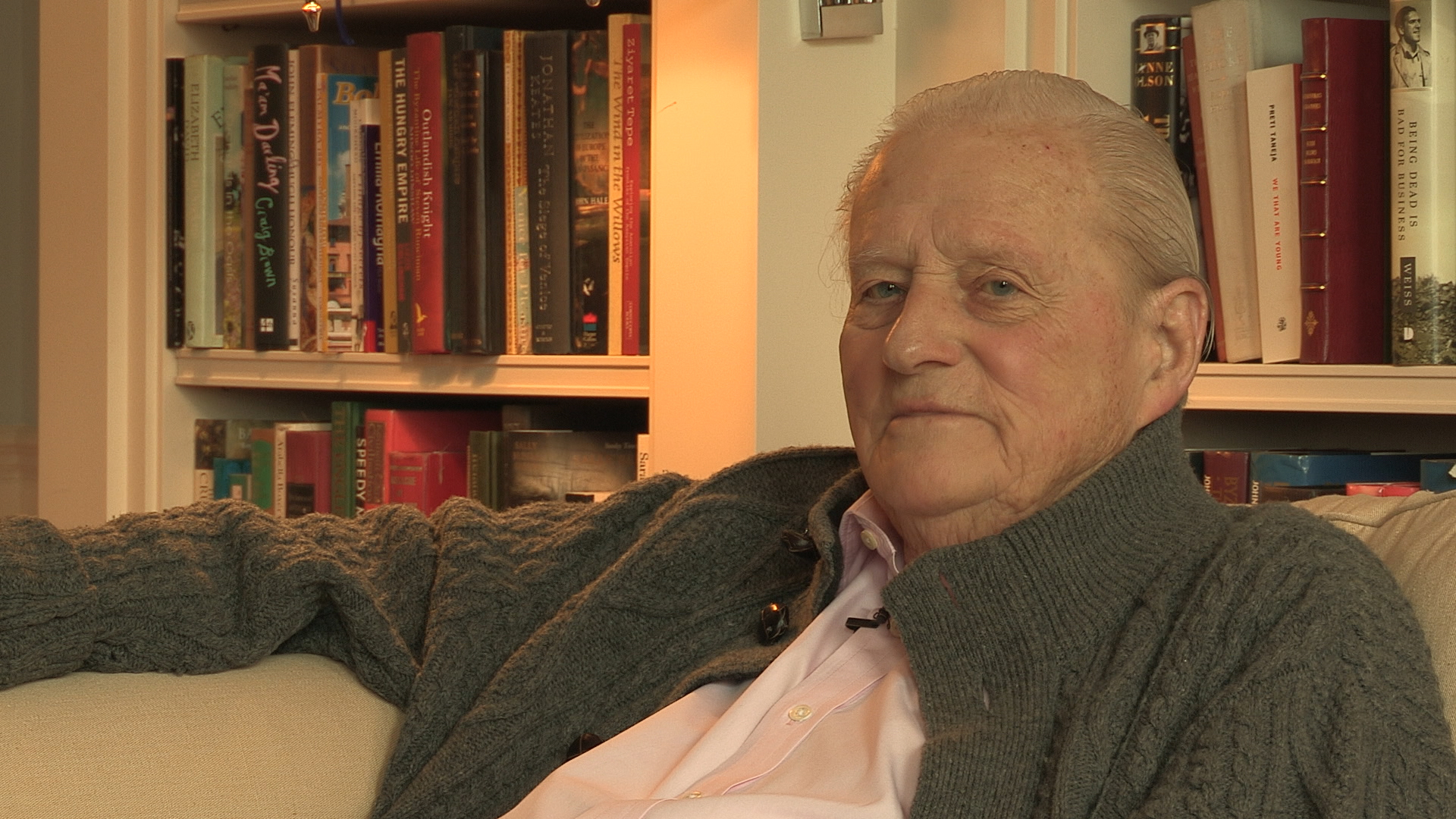 Sabotaged by events
John Julius Norwich
Writer
1
...
7
8
9
10
11
...
14
And so I took the plane to Khartoum, got out at Khartoum, where there was a horrible dust-storm blowing – temperature about 110, no air-conditioning in the airport, of course, in those days – and they said, 'Where's your visa?' And I said, 'I have no visa, but it's all right because I was told I didn't need a visa because I'm just in transit, I'm going straight on to Addis Ababa.' And they said, 'Oh, no, you aren't. That was the last flight. We're closing the airport now. We're at war – war has been declared, and so I'm afraid, chum, you're stuck.' So I rang up the British Embassy, which had also had its diplomatic relations broken, so it was in a pretty shaky state itself. But I did know the ambassador very, very slightly, egg-bald, and he was very nice. He said – his name was Fowler – he said, 'We don't know what's going to happen to us, but, anyway, you'd be better off with us than you are at the airport, so I'll send the car to bring you here.'
So I then spent the next two weeks stuck in Khartoum, at the British Embassy Khartoum, missing all my connections, including my boat to the Seychelles, to which I never got, and stuck in this Embassy. And every morning he said, 'Tennis?' And there was a grass tennis-court just under my bedroom window. I saw it being watered every morning. We played always at one o'clock when the sun was at its highest, heat unspeakable. He never wore a hat. His egg-bald head frying. I couldn't bear to watch it even. And the grass was a bit long, and he apologised. He said, 'I'm terribly sorry, the grass is a bit long, but the lawnmower… the spare part for the lawnmower has arrived, but it's stuck in the airport; we can't get it out.' And I said, 'I know just how it feels.' And, anyway, every day we played tennis and every day the grass was that much longer than it had been the day before. And I had this terrible vision of being stuck there perhaps for the rest of my life, playing tennis in pampas grass with this mad, bald ambassador forever. It's like something out of an Evelyn Waugh novel, you know, being read Dickens, reading Dickens to Mr Todd in A Handful of Dust.
John Julius Norwich (1929-2018) was an English popular historian, travel writer and television personality. He was educated at Upper Canada College, Toronto, at Eton, at the University of Strasbourg and on the lower deck of the Royal Navy before taking a degree in French and Russian at New College, Oxford. He then spent twelve years in H.M. Foreign Service, with posts at the Embassies in Belgrade and Beirut and at the Disarmament Conference in Geneva. In 1964 he resigned to become a writer. He is the author of histories of Norman Sicily, the Republic of Venice, the Byzantine Empire and, most recently, 'The Popes: A History'. He also wrote on architecture, music and the history plays of Shakespeare, and presented some thirty historical documentaries on BBC Television.
Title: Trapped in Khartoum
Listeners: Christopher Sykes
Christopher Sykes is an independent documentary producer who has made a number of films about science and scientists for BBC TV, Channel Four, and PBS.
Tags: Khartoum
Duration: 2 minutes, 56 seconds
Date story recorded: 2017
Date story went live: 03 October 2018