NEXT STORY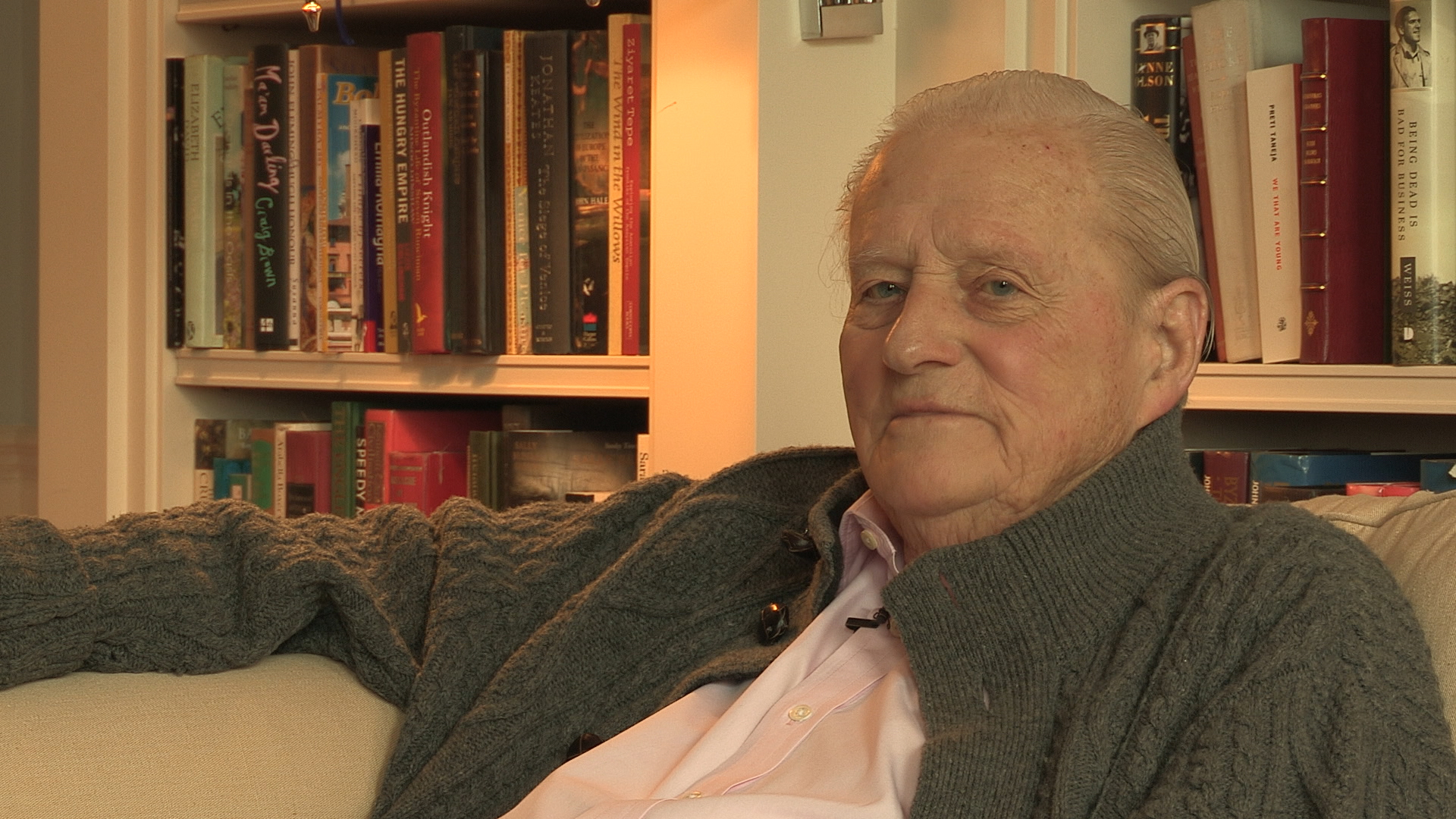 A lucky find
John Julius Norwich
Writer
1
...
7
8
9
10
11
...
14
The Sicily book, well, no. It wasn't on hold, I was working at it. I mean, this was... I took this little brief thing off, because I had this wonderful financial idea, the only good financial idea I've ever had in my life, and look what I did with it. But no, no, by this time I was actually spending the days in the London Library, working on the Sicily book, which came out – it was eventually in two volumes. And thanks largely to Mr Chalandon, who I'd say had done all the spadework, all I had to do was to make Mr Chalandon readable. And – which I did – and the books went down very well and, you know, it started me off. And then I went on to do Venice, and this is what I've been doing for the last 50, 60 years now – 50 years, not 60.
[Q] Did you belong to the London Library? You mentioned the London Library much earlier.
Yes.
[Q] Is that something you'd always been a member of?
Well, I mean, I've always been a member of the London Library. The London Library is the most extraordinary institution in the world. I mean, it possesses about, I don't know, I mean, two million books, all on open shelves. You just go to them, unlike the British Library, where you have to fill in forms and wait for hours until your book is delivered and all that. London Library, it's all according to subjects. You just go to the History shelf, look up N for Normans, and there you are, there they all are. And you can take them out and you can take them home. And there's a lovely big reading room, where I worked for half a century, every day. I was part of the furniture. That's where almost every word of every book I've ever written has actually been written in the reading room of the London Library, until the last three. The last three... I don't go to the Library much anymore; I'm too old. It's too exhausting to get there by tube. And if I go by taxi it costs me about £60 a day extra, so that's no good. And, of course, thanks to Wikipedia, which people laugh at, but is by far the greatest new information tool that's happened in my lifetime. It's absolutely wonderful, I think. And I never catch it out. I've caught out Encyclopaedia Britannica several times; I've never caught out Wikipedia, except once on a minute point, and I put in a correction. And I was delighted that within half an hour they were on to me. They were ringing me up and saying, 'What did you mean by this and what is your authority for making this change, you know?' You can't just muck about with it, as people think you can. I find it totally reliable and perfectly wonderful. And so I now, in my old age, use it a very, very great deal, and it saves me going to the London Library, which now anyway has too many stairs and it's too big. It's just doubled in size. I mean, 15 years ago, you know, they bought the building next door, so now it's twice the size it used to be, and I can't even find my way around it any more. I mean, I used to know every single step and stone of it, but I don't anymore, and it's... there are so many stairs, and I'm bad at stairs now, particularly if I'm carrying a lot of books, so I go there now very seldom. I love it dearly; I owe it an enormous debt. When I... when we moved house a year ago I had to get rid of an awful lot of books, and I thought the least I could do was to ask the Library to come and look and take anything it wanted. It took about 30 or 40 books, so I was glad to be able to repay a little of what I owe it. But, I mean, I couldn't... I couldn't have produced those books without it, no possible way.
John Julius Norwich (1929-2018) was an English popular historian, travel writer and television personality. He was educated at Upper Canada College, Toronto, at Eton, at the University of Strasbourg and on the lower deck of the Royal Navy before taking a degree in French and Russian at New College, Oxford. He then spent twelve years in H.M. Foreign Service, with posts at the Embassies in Belgrade and Beirut and at the Disarmament Conference in Geneva. In 1964 he resigned to become a writer. He is the author of histories of Norman Sicily, the Republic of Venice, the Byzantine Empire and, most recently, 'The Popes: A History'. He also wrote on architecture, music and the history plays of Shakespeare, and presented some thirty historical documentaries on BBC Television.
Title: The London Library
Listeners: Christopher Sykes
Christopher Sykes is an independent documentary producer who has made a number of films about science and scientists for BBC TV, Channel Four, and PBS.
Tags: London Library, British Library
Duration: 4 minutes, 29 seconds
Date story recorded: 2017
Date story went live: 03 October 2018