NEXT STORY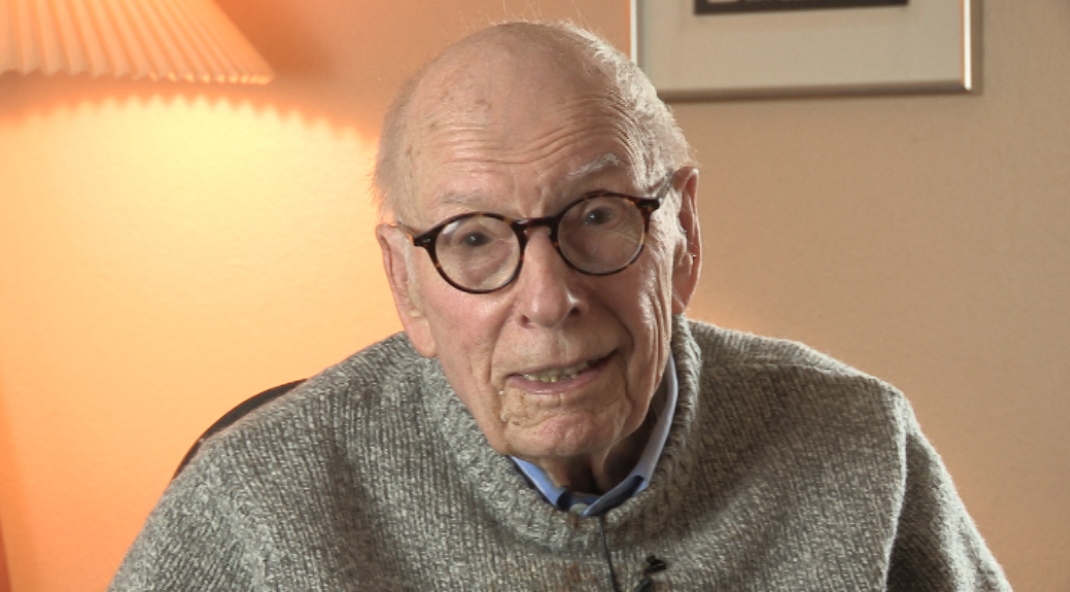 Giving slime molds a name
Conducting experiments while still in the army
1
2
3
4
5
6
[Q] Did you do any other science while you were in the army?
Well, yes, I did, actually. I sort of set up a little industry. And that is because of my training in mycology, which was scant, but sufficient. I worked on the question of how you keep equipment in the tropics from getting mildewed and what was the best way of doing it. And so I developed ways in which you could put an electric light bulb in a closet and things of that sort which would keep things dry. And so I ran quite a big lab and actually did some experiments on humidity and fungal growth, and they ended up designing things for the tropics.
After the war was over, nobody could get out of the army. It was just a tremendous jam. And so I wrote to Harvard immediately and said, please send me cultures and this, that and the other thing, instantly.
And so I started working on slime molds in a military lab. And the colonel, who was a very nice guy, stopped me on the staircase and he said, 'John', he said, 'you can't do that'. I said, 'Oh, I know I can't do it', I said, 'but I'm going to do it anyhow'. And I said, 'I can't get out of the army and I've got to get a thesis'. And so he just laughed, and went past and he said, 'I did mine, I said the right thing', and he obviously was going to ignore it. So I did start some experiments there.
John Tyler Bonner (born in 1920) is an emeritus professor in the Department of Ecology and Evolutionary Biology at Princeton University. He is a pioneer in the use of cellular slime molds to understand evolution and development and is one of the world's leading experts on cellular slime molds. He says that his prime interests are in evolution and development and that he uses the cellular slime molds as a tool to seek an understanding of those twin disciplines. He has written several books on developmental biology and evolution, many scientific papers, and has produced a number of works in biology. He has led the way in making Dictyostelium discoideum a model organism central to examining some of the major questions in experimental biology.
Title: Conducting experiments while still in the army
Listeners: Christopher Sykes
Christopher Sykes is an independent documentary producer who has made a number of films about science and scientists for BBC TV, Channel Four, and PBS.
Tags: mycology, army, experiments, Harvard, slime molds, thesis
Duration: 2 minutes, 23 seconds
Date story recorded: February 2016
Date story went live: 14 September 2016