NEXT STORY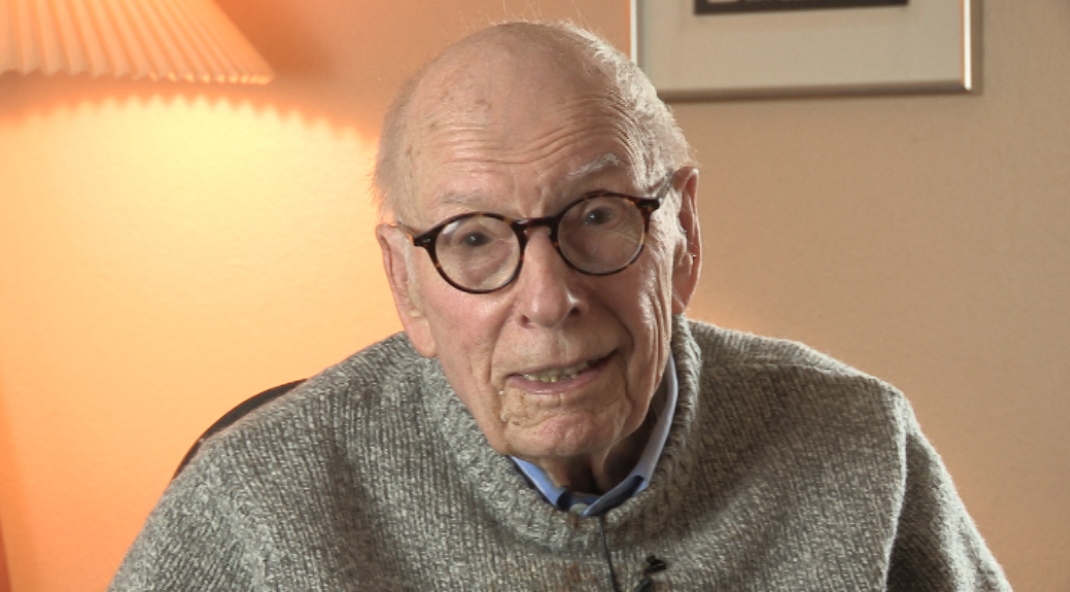 The most successful exam I've ever had
Bringing biology to Exeter Academy
1
2
3
4
5
6
When I went to Exeter Academy, which is a respected school, and has a tremendous reputation, but I discovered immediately that they didn't teach biology, and so I was fuming about it. And the headmaster was a charismatic, wonderful person - Lewis Perry - got up in chapel, which was every morning, and he said, 'Now, if any of you boys have any criticisms or comments about the school, I wish you'd come and see me, and tell me about them'. And so I, a few days later, screwed up my courage and went to him and, terrified, I might say - he was a very impressive man - and he said, well, what can I do for you, John, or something of that sort. And I said, well… and I reminded him of his asking for comments from students. And immediately, his expression changed one to: oh, here comes another complainer and he turned with a definitely hostile look. And so I told him that I said I thought a school of Exeter's stature should be teaching biology. And he immediately… face shone a radiant joy, which I realised afterwards that this is something that the trustees - he was about to meet with the trustees - this is something they were going to discuss. And for him to be able to say, one of my boys came in and urged me to do this, would be just the thing to sell it and he did sell it. And it was a very successful year, my senior year. I took the course and I think I drove the poor instructor nuts, but I was under this modest illusion that I knew all of biology and I couldn't imagine there was anything more to say. But of course, over the years I've found out differently.
And the thing about that was, and it's always sort of delighted me, Lewis Perry, after he retired, he of course, knew my parents - everybody knew my parents - and he came down to visit them when they were living in South Carolina. And he clapped me on the back - Lewis Perry - clapped me on the back and said, 'Here's the man that brought biology to Exeter!' And of course that was a lot of baloney, but however, it's baloney that both he and I enjoyed.
John Tyler Bonner (born in 1920) is an emeritus professor in the Department of Ecology and Evolutionary Biology at Princeton University. He is a pioneer in the use of cellular slime molds to understand evolution and development and is one of the world's leading experts on cellular slime molds. He says that his prime interests are in evolution and development and that he uses the cellular slime molds as a tool to seek an understanding of those twin disciplines. He has written several books on developmental biology and evolution, many scientific papers, and has produced a number of works in biology. He has led the way in making Dictyostelium discoideum a model organism central to examining some of the major questions in experimental biology.
Title: Bringing biology to Exeter Academy
Listeners: Christopher Sykes
Christopher Sykes is an independent documentary producer who has made a number of films about science and scientists for BBC TV, Channel Four, and PBS.
Tags: Exeter Academy, Lewis Perry
Duration: 3 minutes, 23 seconds
Date story recorded: February 2016
Date story went live: 14 September 2016