NEXT STORY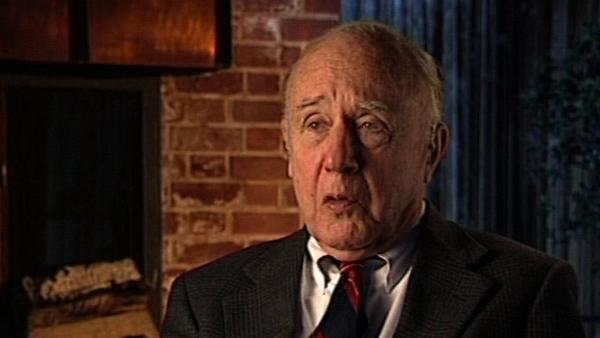 Questions from Ken Ford. Relativity. From mathematics to engineering
Thoughts on gravitational radiation. Joseph Weber
1
...
8
9
10
11
12
13
The phrase that expresses my feeling about gravitational radiation is that today we're in a position of being like the savages on an island in the Pacific who are not aware of all the music and sound and messages going by in the radio overhead. We know that in the deep and secret places of the universe, like the inside of a big star, things going on that are producing gravitational waves. They're going by us all the time, we're not reading out their message. I think we must find out, and tune in, tune in on the universe - that would be the way I would put it. In the year I had the good fortune to be at the University of Leiden I had a colleague, Joseph Weber, who had done a lot on electromagnetic radiation towards the eventual production of laser. But he got interested in this problem of gravitational radiation and came up with the idea of a bar which would be set into vibration by the passage of gravitational radiation, and then you'd put at the end of the bar a little detector and pick the motion. And he's had such a thing going for a long time. It's so easy to convince oneself that it's got something when it isn't there that we've now come to the point where we are afraid that Joe Weber has not detected any gravitational radiation. But California Institute of Technology and the Massachusetts Institute of Technology are collaborating on a big enterprise to detect gravitational radiation, not by using a bar and its vibration, but by putting a couple of mirrors a few miles apart and watching how the distance between the mirrors changes with time. And they're not gambling on failure either, gambling on success. Because what does it mean to gamble on success here? Well, you want to have several detectors at different parts of the Earth's surface, so that if radiation comes in from that Supernova going off up there, you'll know from the timing of arrival at these separate detectors, you'll know from that timing that it really was from that direction and not some other direction that the pulse came. I'm very pleased that one of the detectors is at the place where I lived for a year and a half, Richland, Washington - the place where the plutonium was made. It's simply that there are a lot of technical people there and there's a big, good, undisturbed area.
John Wheeler, one of the world's most influential physicists, is best known for coining the term 'black holes', for his seminal contributions to the theories of quantum gravity and nuclear fission, as well as for his mind-stretching theories and writings on time, space and gravity.
Title: Thoughts on gravitational radiation. Joseph Weber
Listeners: Ken Ford
Ken Ford took his Ph.D. at Princeton in 1953 and worked with Wheeler on a number of research projects, including research for the Hydrogen bomb. He was Professor of Physics at the University of California and Director of the American Institute of Physicists. He collaborated with John Wheeler in the writing of Wheeler's autobiography, 'Geons, Black Holes and Quantum Foam: A Life in Physics' (1998).
Duration: 4 minutes, 11 seconds
Date story recorded: December 1996
Date story went live: 24 January 2008