NEXT STORY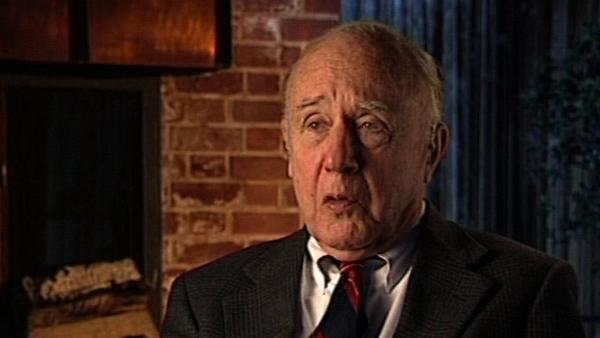 The concept of a Geon
1
...
6
7
8
9
10
...
13
Well, I thought I understood quantum theory, but relativity, it was something that I had not worked in, Curved Space. And the best way to learn something is to have to teach it. So I asked the permission of the chairman of the physics departments, Allen Shenstone, to teach one course, a graduate course, beginning in the fall. That was a wonderful learning experience. And little by little, the material that came out of that and subsequent courses went into the making of a book. And Kip Thorne and Charlie Misner, who had been in that course at one point or another and had given similar courses themselves, helped translate that idea of a book, into a book, which today is so thick that it's popularly known as "The Telephone Book". But, to boil it all down, I put out a much shorter book a few years ago called "A Journey into Spacetime and Gravity", where I put the whole theme of it in these simple words: Space-time tells mass how to move, and mass tells space-time how to curve. Well, I wish I could say quantum physics in equally simple terms. I have not now the opportunity to give a course because I have reached the age of being a 'dodunk'. But I've agreed to do an article, the deadline of which has already passed, but I'm still hoping to get it down and published as a first crack at quantum theory. But someday, I hope that the idea can be said equally simply. If I had to confess, under torture, right now, what I think the simple idea is, I would say it's that we ourselves generate the world, the world is self-generated, but it may well be absolutely wrong.
John Wheeler, one of the world's most influential physicists, is best known for coining the term 'black holes', for his seminal contributions to the theories of quantum gravity and nuclear fission, as well as for his mind-stretching theories and writings on time, space and gravity.
Title: Understanding relativity
Listeners: Ken Ford
Ken Ford took his Ph.D. at Princeton in 1953 and worked with Wheeler on a number of research projects, including research for the Hydrogen bomb. He was Professor of Physics at the University of California and Director of the American Institute of Physicists. He collaborated with John Wheeler in the writing of Wheeler's autobiography, 'Geons, Black Holes and Quantum Foam: A Life in Physics' (1998).
Duration: 3 minutes, 1 second
Date story recorded: December 1996
Date story went live: 24 January 2008