NEXT STORY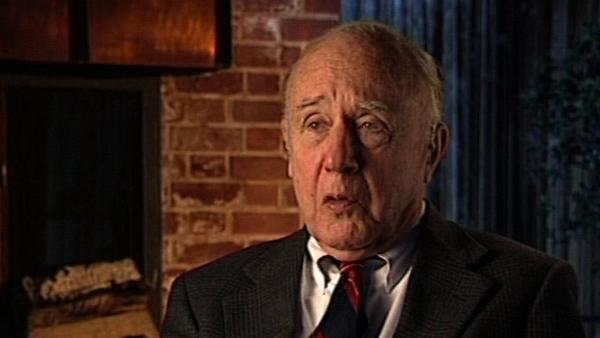 Feynman and Jacob Bekenstein
1967: naming the black hole
1
...
7
8
9
10
11
...
13
Anyway, I was having to give a lecture in New York at the joint meeting of The American Association for the Advancement of Science, and the group of people known as the Society of Sigma Xi, so I - well, actually to give a survey of the frontiers. I talked there about a variety of objects that we know about and can expect to see, that we haven't seen yet, and among them I talked of a completely collapsed star, something we might call a black hole. Well, that was the first mention in print of the subject, but I had come to that term a couple of months earlier at a meeting in New York where we were considering this fantastic finding of Jocelyn Bell, the Cambridge research student, working with Anthony Hewish, where they had clothes lines hanging out, they put wires out, radio antennas, to pick up signals and they found a regular pulse, pulse, pulse, pulse, with a regularity that surpassed that of even the best atomic clocks. The source of the pulses coming from space, one could laughingly say is sign of some advanced civilization out there. But more seriously, one looked at all the things it could be, and in this meeting we considered rotating Red Giant Stars, vibrating White Dwarf Stars, Rotating Neutron Stars and I argued that we ought to consider also the possibility they came from completely collapsed objects. Well after you get through saying "Completely collapsed objects" six times, you look for a short cut and that's when I found myself using the phrase Black Hole.
John Wheeler, one of the world's most influential physicists, is best known for coining the term 'black holes', for his seminal contributions to the theories of quantum gravity and nuclear fission, as well as for his mind-stretching theories and writings on time, space and gravity.
Title: 1967: naming the black hole
Listeners: Ken Ford
Ken Ford took his Ph.D. at Princeton in 1953 and worked with Wheeler on a number of research projects, including research for the Hydrogen bomb. He was Professor of Physics at the University of California and Director of the American Institute of Physicists. He collaborated with John Wheeler in the writing of Wheeler's autobiography, 'Geons, Black Holes and Quantum Foam: A Life in Physics' (1998).
Duration: 2 minutes, 54 seconds
Date story recorded: December 1996
Date story went live: 24 January 2008