NEXT STORY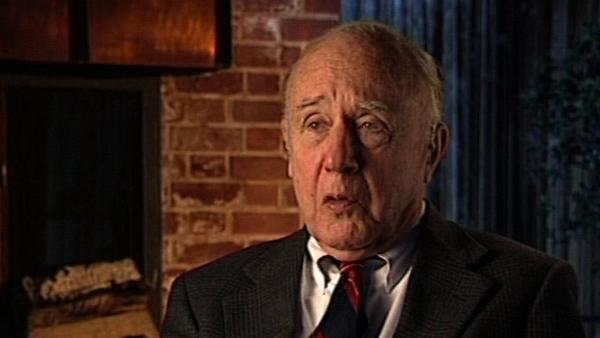 Origins of the book Gravitation with Thorne and Misner
Relationship with Einstein (Part 2): God's dice
1
...
8
9
10
11
12
13
There was a limit to how far I would go in imposing on Einstein, but I recall going to tell him about the work that Richard Feynman was doing on quantum theory. I outlined the general idea in half an hour, and at the end I said "Don't you think that's beautiful, Professor Einstein, and doesn't this make you ready to believe quantum theory?" "Oh," he said, "I still can't believe God plays dice." But then he added one more sentence; "But maybe I've earned the right to make my mistakes." So he was very much a man who pursued his own course undeflected by others. I don't think I ever saw him deflected by anybody else. I'll have to go back and look up a paper that he wrote with Pauli, Wolfgang Pauli, I think it was about at the end of World War II; it was a paper where they talked about an orbit of a particle going round a center of attraction -- could it keep going and going for ever? I think that might have been designed as an escape from capture from a black hole without ever mentioning the word[s] black hole and without ever mentioning the word capture. I want to see what the motivation of the paper was, if there's any clue to that.
John Wheeler, one of the world's most influential physicists, is best known for coining the term 'black holes', for his seminal contributions to the theories of quantum gravity and nuclear fission, as well as for his mind-stretching theories and writings on time, space and gravity.
Title: Relationship with Einstein (Part 2): God's dice
Listeners: Ken Ford
Ken Ford took his Ph.D. at Princeton in 1953 and worked with Wheeler on a number of research projects, including research for the Hydrogen bomb. He was Professor of Physics at the University of California and Director of the American Institute of Physicists. He collaborated with John Wheeler in the writing of Wheeler's autobiography, 'Geons, Black Holes and Quantum Foam: A Life in Physics' (1998).
Duration: 1 minute, 54 seconds
Date story recorded: December 1996
Date story went live: 24 January 2008