NEXT STORY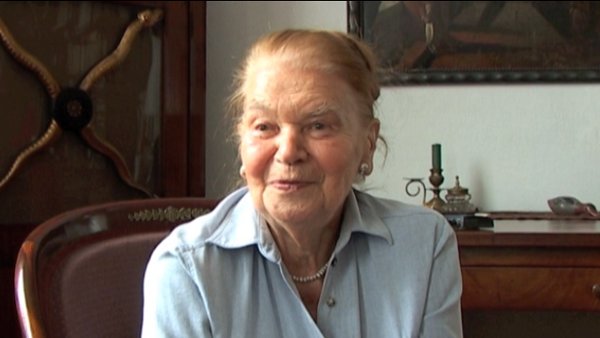 Poetry Readings: The Gift of Mediation
Poetry Readings: For you Europe
1
...
6
7
8
9
10
Jeden z wierszy, które się powtarzają w antologiach zagranicznych, bo dotyczy jak gdyby Polski okresu wojennego – stanu wojennego.
Jesteśmy dla Ciebie
Jesteśmy dla ciebie rezerwatem historii Europo
z naszymi staroświeckimi ideałami
z naszym odkurzonym skarbczykiem
z pieśniami które śpiewamy
Wszystko co mamy najlepszego oddajemy na pożarcie
smokowi gwałtu i przemocy
Młodych chłopców piękne dziewczęta
najlepsze umysły najbardziej obiecujące talenty
daninę kwiatów krzyży słów
Lekkomyślni dziedzice powagi
nie wyświęceni krzewiciele nadziei
spadkobiercy ojczystej retoryki
w której mieścimy się jak ulał
choć wczoraj jeszcze
wydawała się nam jakby przyciasna
Here's one of the poems that often appears in foreign anthologies because it is about the Polish period of war, martial law.
For you Europe we are a preserve of history
with our old-fashioned ideals
with our dusted-off treasures
with the songs we sing
Everything that is best we give away to be devoured
by the dragon of violence and sheer force
young boys beautiful girls
the finest minds most promising talents
offerings of flowers crosses words
Lighthearted heirs of solemnity
and promoters of hope
we are inheritors of a native rhetoric
that fits us perfectly –
though only yesterday
it seemed a bit too tight
Taken from 'In Praise of the Unfinished: Selected Poems' (2008) translated, from the Polish, by John and Bogdana Carpenter.
Born to a Polish father and a Russian mother, Julia Hartwig (1921-2017) was a Polish poet, essayist, translator and author of children's books. She studied at the University of Warsaw, the Catholic University in Lublin and the Jagiellonian University in Kraków. Czesław Miłosz called her 'the grande dame of Polish poetry'. Julia Hartwig was one of the few poets in Poland who made masterly use of poetic prose. She translated poems by Apollinaire, Rimbaud, Max Jacob, Cendrars and Supervielle, and published monographs on Apollinaire and Gerard de Nerval. She also translated from English, and published a large anthology of American poetry which she co-edited in 1992 with her late husband, the poet Artur Międzyrzecki.
Title: Poetry Readings: "For you Europe"
Listeners: Andrzej Wolski
Film director and documentary maker, Andrzej Wolski has made around 40 films since 1982 for French television, the BBC, TVP and other TV networks. He specializes in portraits and in historical films. Films that he has directed or written the screenplay for include Kultura, which he co-directed with Agnieszka Holland, and KOR which presents the history of the Worker's Defence Committee as told by its members. Andrzej Wolski has received many awards for his work, including the UNESCO Grand Prix at the Festival du Film d'Art.
Tags: For you Europe, Europe, Poland
Duration: 1 minute, 5 seconds
Date story recorded: June 2010
Date story went live: 15 June 2011