NEXT STORY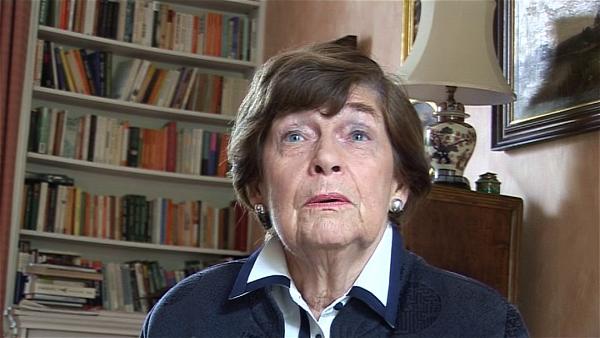 The old are not just dross
'Goodness, different in my time'
Katharine Whitehorn
Writer
1
2
3
4
You know, we were talking about fashion earlier on, and one of the things which happened about 18 months ago was that The Observer thought it would be amusing to send me to Paris with their fashion people to see... to do a 'goodness, different in my time' piece which I did. And they were absolutely super because there's two ways in which people can be nice to people my age. They can either be very solicitous, you know, watch out that you don't fall downstairs or whatever...
Well actually they still have to watch you don't fall downstairs because the other way of dealing with it is just to treat you as one of them, in which case you may very well need a little help going down the stairs. But these people were marvellous, they treated me just like one of them, and I had a great time, and it's of course very, very different nowadays. I mean, all this stuff about secrecy has gone out with the mobile phone. Everybody sits there taking photographs, you know.
In my day, a girl was seen to be drawing in Dior and was not only flung out of Dior, she was banned from all the other shows, you know. And I said, 'Martine, why are you crying?' 'I drew in Dior'. Sad.
A distinguished journalist and renowned author, Katharine Whitehorn (1928-2021) has written for The Spectator and Picture Post. She was the first woman to have her own column in the Observer and was their star columnist for the best part of 40 years. Educated at Newnham College, Cambridge, is recognised as someone who has transformed 20th century women's journalism. She took a keen interest in social welfare issues, was a Fellow of the Royal Society of Medicine and was the first woman rector of the University of St Andrews.
Title: 'Goodness, different in my time'
Listeners: Bob Bee
Bob Bee is a Scottish documentary maker who has made many films on the Arts and Science for ITV, BBC and Channel Four.
Tags: Paris fashion, Dior, The Observer
Duration: 1 minute, 8 seconds
Date story recorded: September 2010
Date story went live: 16 February 2011