NEXT STORY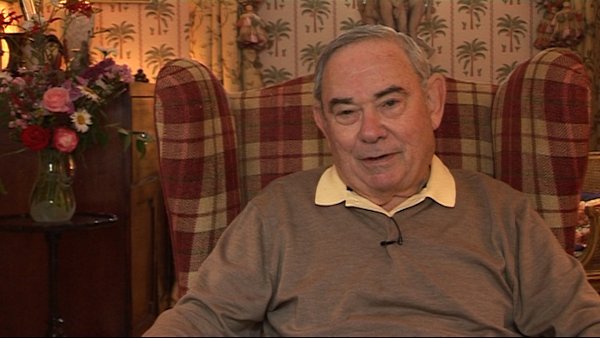 Our article is published in Experimental Cell Research
Francis Peyton Rous' review of our paper
Leonard Hayflick
Scientist
1
...
9
10
11
12
13
...
19
The first statement was that – and I think I can quote this pretty accurately – as anyone who has worked with cell culture will know, that cells cultured under the proper milieu in vitro will replicate indefinitely, which was precisely the dogma that we had thought we had torpedoed.
The next paragraph said: 'The suggestion that these events have anything to do with ageing is notably rash', end quote. The letter was signed by Peyton Rous, R O U S. Peyton Rous received the Nobel prize two years after our paper was rejected over his signature. He was well known and a well respected scientist. He not only discovered the Rous sarcoma virus, a virus of chickens that produces tumours, he also was the first to describe trypsin as an enzyme useful in cell culture and his description of trypsin lay unrecognised in the literature for about 15 years before it finally became rediscovered as a useful enzyme.
Well, that was a shock. Paul and I were pretty upset. The paper was lengthy and it described things in great detail and here we were faced with this rejection.
Leonard Hayflick (b. 1928), the recipient of several research prizes and awards, including the 1991 Sandoz Prize for Gerontological Research, is known for his research in cell biology, virus vaccine development, and mycoplasmology. He also has studied the ageing process for more than thirty years. Hayflick is known for discovering that human cells divide for a limited number of times in vitro (refuting the contention by Alexis Carrel that normal body cells are immortal), which is known as the Hayflick limit, as well as developing the first normal human diploid cell strains for studies on human ageing and for research use throughout the world. He also made the first oral polio vaccine produced in a continuously propogated cell strain - work which contributed to significant virus vaccine development.
Title: Francis Peyton Rous' review of our paper
Listeners: Christopher Sykes
Christopher Sykes is a London-based television producer and director who has made a number of documentary films for BBC TV, Channel 4 and PBS.
Tags: Peyton Rous
Duration: 1 minute, 59 seconds
Date story recorded: July 2011
Date story went live: 08 August 2012