NEXT STORY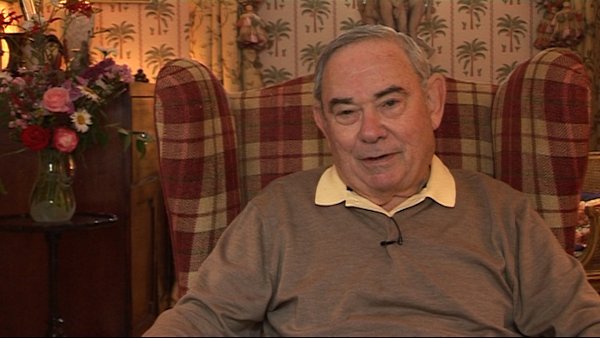 First encounter with microbiology
Leonard Hayflick
Scientist
1
2
3
4
5
...
19
I was stationed in the... at two facilities in the United States, the first... First of all I was trained, infantry training, at the Aberdeen Proving Grounds in Maryland. I was trained to repair 90 and 120 mm anti-aircraft guns. Upon graduation, probably the week before graduation, the military had moved from that kind of anti-aircraft weapon to radar guided weapons, which completely eclipsed my training.
And I was then sent to Fort Bragg, North Carolina, with an ordinance unit and was very bored with the jobs that were assigned to me, as were two or three other draftees from universities, all of whom, including myself, were assigned to sandpapering trucks in order to have them repainted. We felt we could contribute a bit more to our country than sandpapering military vehicles. And so we decided, after a long consideration, since we were Privates, the lowest possible rank in the Army, that one of us should go to the Captain of our unit and tell him that we are not complaining, but we would like to contribute more to our country than what had been assigned to us, and we would be delighted if he could find some work that was more challenging. Unfortunately, I drew the shortest straw and it was my duty then to go to the Captain and ask him whether that was possible. Fortunately, he was very receptive and within a week or two all of us were assigned to an instrument repair unit that was run by civilians. The repairs were made on small instruments – binoculars, watches, scopes of one sort or another – and this was much, much better. First of all it was challenging, we were all learning a new trade, so to speak, and that lasted for a while until we were moved to Fort Benning, Georgia, during the last year of my 18 months. And there I became friendly with a lieutenant who asked me to do several jobs for him that he felt were beneath him, or for which he had little time, one of which was for me to take charge of what's called the United States Armed Forces Institute, which is actually a kind of high school training programme for military who don't have high school training and want to get a high school diploma. I was sent to a school in Madison, Wisconsin, to learn how to do this. I set up an office with high... with books, but excellent books, they were all reproductions of poetry, English literature, science, nature, all kinds of instructive books that I put in this small library office that I had. But because there were so few men who were interested in doing this I had a lot of free time. And during the last eight or ten... eight or six months of my experience at Fort Benning I had also a car available that took me every afternoon to the Fort Benning Post Library, which was wonderful, because now I could read my way through that library for the next eight months, which is what I did.
Leonard Hayflick (b. 1928), the recipient of several research prizes and awards, including the 1991 Sandoz Prize for Gerontological Research, is known for his research in cell biology, virus vaccine development, and mycoplasmology. He also has studied the ageing process for more than thirty years. Hayflick is known for discovering that human cells divide for a limited number of times in vitro (refuting the contention by Alexis Carrel that normal body cells are immortal), which is known as the Hayflick limit, as well as developing the first normal human diploid cell strains for studies on human ageing and for research use throughout the world. He also made the first oral polio vaccine produced in a continuously propogated cell strain - work which contributed to significant virus vaccine development.
Title: Life in the army
Listeners: Christopher Sykes
Christopher Sykes is a London-based television producer and director who has made a number of documentary films for BBC TV, Channel 4 and PBS.
Tags: Aberdeen Proving Ground Maryland, Fort Bragg North Carolina, Fort Benning Georgia
Duration: 4 minutes, 14 seconds
Date story recorded: July 2011
Date story went live: 08 August 2012