NEXT STORY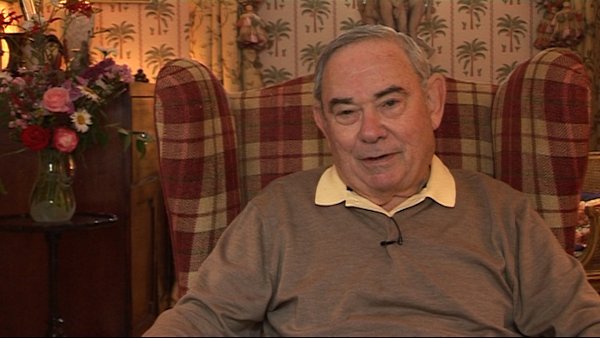 Advocating the use of WI-38 in polio vaccine production
The Marburg virus stalls polio vaccine production
Leonard Hayflick
Scientist
1
...
13
14
15
16
17
...
19
So now we see the beginning of a major vaccine industry. The Yugoslavians, as I mentioned, I think, earlier, through Drago Ikić held this famous meeting at Opatija, and that also was a major development in launching people's interest in using these cells.
Although there was still a lot of resistance, the resistance was finally broken, I think... You cannot say this with certainty, but in my view, it happened about the time in the later '60s when a conference was held at the National Institutes of Health, in order to discuss a serious problem. There occurred in Europe, in Germany, as I recall, in particular, at a vaccine manufacturing facility... there occurred several deaths in the vaccine manufacturing plant where they were working still with primary monkey kidney cells. There were... was, of course, great worry about this, and it was discovered that a new virus was found in the monkey kidney cells, called the Marburg virus, and this virus apparently was lethal to humans.
And so, since it's so distant in the past I'll have to guess at some of the figures, but there were four or five deaths, as I recall, in this Marburg plant where this problem was first found to occur. I believe it also surfaced in another laboratory in Europe, but I don't recall exactly which one that was. Well, this was of great concern, because polio vaccine, in which this... this Marburg agent was associated, because the monkey kidney cells were to be used for vaccine production, was... The polio vaccine was being used worldwide, from the primary monkey kidneys, so the world's vaccine manufacturers of that particular vaccine were very worried about this.
The NIH decided to hold a meeting to discuss it, what could be done about it, and this conference, as I say, was held in Bethesda. It was organised by the Division of Biologic Standards, headed by the gentleman whose name I mentioned earlier, Roderick Murray, and I was waiting for an invitation, because it was obvious to me that the resolution of that problem, which we had been preaching, and yelling and screaming about for the prior six or seven years, was to use WI-38. Albert Sabin, who was a major... of course, a major personality in the vaccine field, had argued that WI-38 should not be used, because of the fear of Hepatitis virus contamination, if not in the present vaccines, in their children or their children's children, which was a really foolish argument. The same considerations, the same argument could be made for a primary monkey kidney. In any case, the meeting was held. Albert had enormous influence with Roderick Murray. Maurice Hilleman, a wonderful cynic, once told me that he thought that Roderick Murray didn't make a major move without picking up the phone and calling Albert. Whether that's true or not, I don't know, but it will give you some insight into Albert's influence.
Leonard Hayflick (b. 1928), the recipient of several research prizes and awards, including the 1991 Sandoz Prize for Gerontological Research, is known for his research in cell biology, virus vaccine development, and mycoplasmology. He also has studied the ageing process for more than thirty years. Hayflick is known for discovering that human cells divide for a limited number of times in vitro (refuting the contention by Alexis Carrel that normal body cells are immortal), which is known as the Hayflick limit, as well as developing the first normal human diploid cell strains for studies on human ageing and for research use throughout the world. He also made the first oral polio vaccine produced in a continuously propogated cell strain - work which contributed to significant virus vaccine development.
Title: The Marburg virus stalls polio vaccine production
Listeners: Christopher Sykes
Christopher Sykes is a London-based television producer and director who has made a number of documentary films for BBC TV, Channel 4 and PBS.
Tags: National Institute of Health, Drago Ikić, Rodderick Murray, Albert Sabin
Duration: 4 minutes, 17 seconds
Date story recorded: July 2011
Date story went live: 08 August 2012