NEXT STORY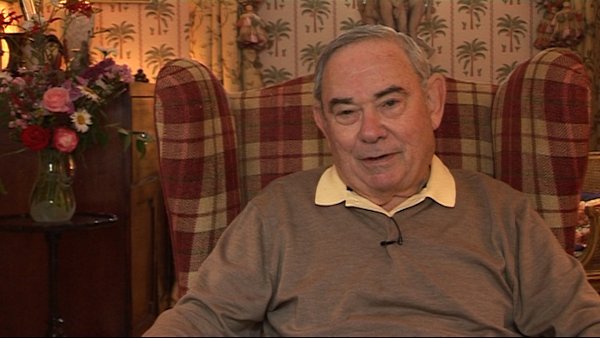 Settling into Stanford
Moving supplies of WI-38 to Stanford University
Leonard Hayflick
Scientist
1
...
13
14
15
16
17
...
19
And now the question arose, what do I do with the WI-38 ampoules that are still stored at the Wistar Institute? Not physically in my laboratory, they were stored in a basement area where all the storage facilities were kept, so that I had a serious decision to make.
It was also compounded by the fact that Hilary assigned one of his assistants to discuss this matter with me, what was to be done with the WI-38 ampoules, which by this time had become very valuable, certainly in scientific terms if not in monetary terms. And it was decided... decided through a meeting of several people, who met with me, mostly administrative types, that all of the cells should be kept at Wistar, I believe with the possible exception of six or eight that I would take with me for my work. Well, that didn't satisfy me at all. By this time, I felt that the decade of hard work that I had put into this business was now to be exploited by Hilary to benefit people, some of whom I knew, many of whom I didn't know, for the next ten or even 20 years. As it turns out, it's still benefiting people at the Wistar Institute today, up to today, and I'll mention that later, discuss it in more detail.
It... it was a serious decision to make. Ultimately, I decided that I was going to take all of the ampoules with me to Stanford until this matter was resolved, so that all of the stakeholders would have a say in their disposition. I was not the only stakeholder. Paul Moorhead had a hand in this activity. The Wistar Institute certainly did. The government may have, but that had yet to be determined. The estate of the WI-38 embryo had a stake in this matter, as... as we well know today, and in what has happened in respect to the ethics of using human tissue. Those folks in Sweden, the parents of WI-38 certainly had a stake in it, and those matters had to be settled. I felt that it could not be a decision made in the favour of only one of the stakeholders, namely the Wistar Institute.
With those arguments, I decided to violate the agreement that was written on paper for me to sign. I don't believe I signed it, in fact. I think I procrastinated until I had moved my home to California, and was about to drive with three of my children to California, so I don't believe I ever signed that document. In any case, it wouldn't have been legal... it wasn't a legal document to begin with. And I put all the ampoules into a liquid nitrogen transport vessel, which is a huge thermos jug type apparatus. It's a double wall of aluminium can, if you will, with a narrow throat, and I filled it with liquid nitrogen, put all my several hundred ampoules into the container, strapped it to the back seat of my Pontiac sedan. Two of my children sat next to it, and the third in the front seat, and off I went to California.
Leonard Hayflick (b. 1928), the recipient of several research prizes and awards, including the 1991 Sandoz Prize for Gerontological Research, is known for his research in cell biology, virus vaccine development, and mycoplasmology. He also has studied the ageing process for more than thirty years. Hayflick is known for discovering that human cells divide for a limited number of times in vitro (refuting the contention by Alexis Carrel that normal body cells are immortal), which is known as the Hayflick limit, as well as developing the first normal human diploid cell strains for studies on human ageing and for research use throughout the world. He also made the first oral polio vaccine produced in a continuously propogated cell strain - work which contributed to significant virus vaccine development.
Title: Moving supplies of WI-38 to Stanford University
Listeners: Christopher Sykes
Christopher Sykes is a London-based television producer and director who has made a number of documentary films for BBC TV, Channel 4 and PBS.
Tags: Hilary Koporowski
Duration: 4 minutes, 27 seconds
Date story recorded: July 2011
Date story went live: 08 August 2012