NEXT STORY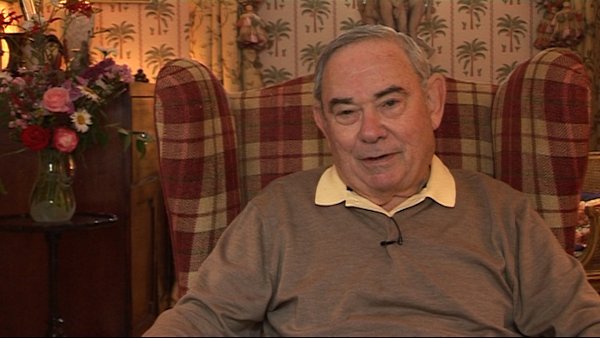 Studying the biology of aging
The Baltimore Longitudinal Study on Aging
Leonard Hayflick
Scientist
1
...
14
15
16
17
18
19
The start of my involvement with the field of biogerontology was with my relationships with Nathan Shock, who you recall I mentioned earlier, in respect to his role as the pioneer biogerontologist in the United States, and the one whose laboratory educated virtually all of the then... not only geriatricians but mostly biologists, and Nathan was an extraordinary person. I should mention that one of his major contributions, a very significant contribution in the field, was to establish what is called the Baltimore Longitudinal Study on Aging. As the name implies, this was a study of first men, and then women, who lived in the Baltimore area. Nathan's laboratories were at Baltimore City Hospital, although he was a federal employee. Aging was – whatever little was done at that time, at the NIH – was done through that facility. So that after becoming acquainted with several major personalities in the field, and serving as a participant at annual meetings, I met several of the people and learned about Nathan's involvement with this Baltimore Longitudinal Study on Aging. It was initiated, I believe, in the late '40s. It's ongoing to this day, and as the name suggests, it is a process by which volunteers of varying ages – I don't know what the minimum age for volunteering is, probably mid-adult life – they are followed for the rest of their life. Every two years, I believe it is, they go through a three or four day evaluation, both physically and mentally, with... using all of the – mostly non-invasive – tests that you can think of. And, as I say, not only physical, but mental, cognitive abilities. This is far better study – and it was one of the first ever done – and certainly, I think, the best one, by several criteria, in the world.
Many more have been initiated since then, started later, with different emphasis, but the BLSA is one of the best that was initiated by Nathan after a very difficult struggle with his superiors at the NIH, who saw no value in this. This was an attitude that was prevalent – throughout the United States, at least – at that time, and to the disadvantage of the entire field. After winning this struggle and receiving initial support for it, he found a physician in Baltimore, who... and this physician was well-connected with colleagues, many of whom were persuaded to volunteer initially for this study, and it has yielded enormously important results. It's far better than doing what's called a cross-sectional study, where you pick out a few hundred people of varying ages – or even of the same age – and study them as individuals, as years go by, and then compare them with each other. If you do that only at one point in time, if you do this examination, let's say, three months from now, and compile all the data you can on several hundred people of a particular age three weeks from now, and then do a study, the variables are so great that you rarely come to any solid conclusions. But following people through their lives and measuring all of their attributes every two or three years is the way to go. This was what Nathan was most known for, but for many other things, so his influence on my career at that time was quite profound.
Leonard Hayflick (b. 1928), the recipient of several research prizes and awards, including the 1991 Sandoz Prize for Gerontological Research, is known for his research in cell biology, virus vaccine development, and mycoplasmology. He also has studied the ageing process for more than thirty years. Hayflick is known for discovering that human cells divide for a limited number of times in vitro (refuting the contention by Alexis Carrel that normal body cells are immortal), which is known as the Hayflick limit, as well as developing the first normal human diploid cell strains for studies on human ageing and for research use throughout the world. He also made the first oral polio vaccine produced in a continuously propogated cell strain - work which contributed to significant virus vaccine development.
Title: The Baltimore Longitudinal Study on Aging
Listeners: Christopher Sykes
Christopher Sykes is a London-based television producer and director who has made a number of documentary films for BBC TV, Channel 4 and PBS.
Tags: The Baltimore Longitudinal Study on Aging, Nathan Shock
Duration: 4 minutes, 53 seconds
Date story recorded: July 2011
Date story went live: 08 August 2012