NEXT STORY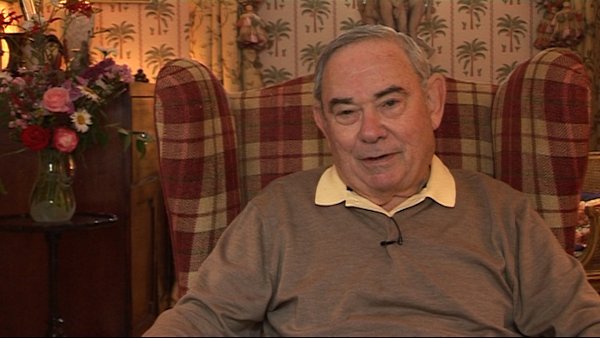 The impact of the Bayh-Dole Act
Establishment of the biotechnology industry
Leonard Hayflick
Scientist
1
...
15
16
17
18
19
The second significant event was the establishment of the biotechnology industry which developed between 1974 and 1980, during this period of litigation. So this... the Chakrabarty decision was very favorable to us because it for the first time said that a scientist, regardless of their employer, has... can patent their discovery. They may not own it ultimately, but they can patent it, and in Chakrabarty's case, of course, Monsanto owned it.
In my case, it's still... it was not then decided. So the second event that occurred was, as I say, the establishment of the biotechnology industry, where scientists like myself who had government grants or contracts would, in their government-supported laboratories, invent an isolated gene that would produce a useful product like growth hormone and insert it into a bacterium or a cell and then put that culture – it's a small culture, you can put it in a test tube or in a little ampule – put it in your shirt pocket, go down the street, rent a garage, and found a company like Genentech, Amgen, Cetus. All these start-up companies were begun in that way.
Well, I never did anything as outrageous as that. I mean, here these people are taking a potential multimillion, maybe billion-dollar product that sits in a little test tube, go down the street, and open a company. I mean, I didn't come close to being accused of that. So when the... when those companies learnt about my lawsuit, they immediately sent their attorneys to my attorneys to say, 'If Hayflick loses his case, we're dead, we're finished.'
And they said, 'We will file amicus briefs on Hayflick's behalf if and when his case goes to court', in other words: we'll file statements saying we agree with him that there are four stakeholders and the stakeholders have to be considered. So that was the second major thing that happened.
Leonard Hayflick (b. 1928), the recipient of several research prizes and awards, including the 1991 Sandoz Prize for Gerontological Research, is known for his research in cell biology, virus vaccine development, and mycoplasmology. He also has studied the ageing process for more than thirty years. Hayflick is known for discovering that human cells divide for a limited number of times in vitro (refuting the contention by Alexis Carrel that normal body cells are immortal), which is known as the Hayflick limit, as well as developing the first normal human diploid cell strains for studies on human ageing and for research use throughout the world. He also made the first oral polio vaccine produced in a continuously propogated cell strain - work which contributed to significant virus vaccine development.
Title: Establishment of the biotechnology industry
Listeners: Christopher Sykes
Christopher Sykes is a London-based television producer and director who has made a number of documentary films for BBC TV, Channel 4 and PBS.
Tags: Monsanto, Genentech, Cetus Corporation, Amgen
Duration: 2 minutes, 46 seconds
Date story recorded: May 2013
Date story went live: 14 June 2013