NEXT STORY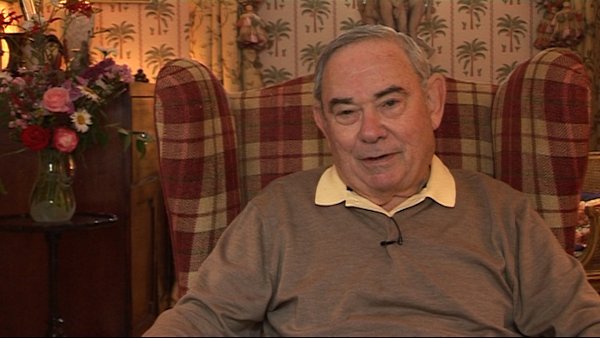 The work of Edmund Farris
Isolating mycoplasma free in nature
Leonard Hayflick
Scientist
1
2
3
4
5
...
19
After several months I did indeed isolate mycoplasmas from the middle ears of these animals, but it also turned out that the middle ears were infected with another microorganism, a very strange microorganism, who's name escapes me at the moment, but it's not terribly critical, but this microorganism was of interest because it had properties of mycoplasmas, yet it was a bacterium. It was investigated to a large extent by a German woman scientist who immigrated to the UK and worked at the Lister Institute in London, and her name was Emmy Klieneberger-Nobel, one of the famous names in the beginning of the research done on mycoplasmas.
This strange organism, which is called streptobacillus moniliformis, had features shared with the mycoplasmas whose details are not terribly important at this point, but because of the shared features, that people thought that mycoplasmas could arise from streptobacillus moniliformis, because it had a large bulge on part of its anatomy, of course it's a microscopic organism, and people thought that the reproductive units for mycoplasmas might be contained within those bulges on the part of this microorganism. That was the connection; there were other connections as well. But although I isolated both organisms, I don't... I never really established the etiology of the disease during my career there, although I did find out that it was present in virtually all middle ear infections. I also learned to my surprise... I remember being told this by my chief, Warren Steinbring, who came to me one day and he said, 'You know, Len', he said, 'you're the only one in the department who has ever isolated mycoplasmas free in nature. All of the mycoplasmas used in the department were cultures that were obtained from other investigators around the world, but you have managed to isolate one free in nature', and I was puzzled by this, I didn't realise it, but that's a satisfying thing to know.
Leonard Hayflick (b. 1928), the recipient of several research prizes and awards, including the 1991 Sandoz Prize for Gerontological Research, is known for his research in cell biology, virus vaccine development, and mycoplasmology. He also has studied the ageing process for more than thirty years. Hayflick is known for discovering that human cells divide for a limited number of times in vitro (refuting the contention by Alexis Carrel that normal body cells are immortal), which is known as the Hayflick limit, as well as developing the first normal human diploid cell strains for studies on human ageing and for research use throughout the world. He also made the first oral polio vaccine produced in a continuously propogated cell strain - work which contributed to significant virus vaccine development.
Title: Isolating mycoplasma free in nature
Listeners: Christopher Sykes
Christopher Sykes is a London-based television producer and director who has made a number of documentary films for BBC TV, Channel 4 and PBS.
Tags: Lister Institute, Streptobacillus moniliformis, Emmy Kleineberger-Nobel, Warren Stinebring
Duration: 3 minutes
Date story recorded: July 2011
Date story went live: 08 August 2012