NEXT STORY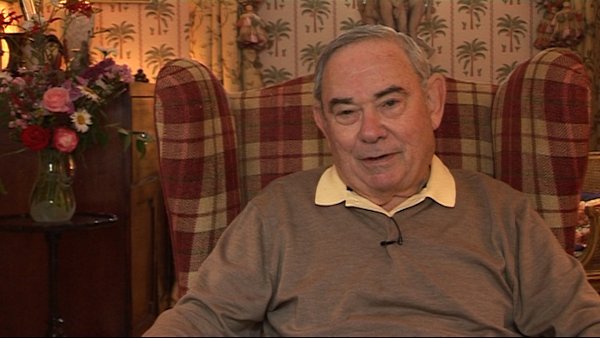 Financial security came with the Fellowship at Galveston
Charles Pomerat's polkadot shorts
Leonard Hayflick
Scientist
1
2
3
4
5
6
...
19
During my period in Pomerat's lab I met a fellow scientist who was very important subsequently in my career. This was a fellow by the name of Paul Moorhead. Paul was an expert cytogeneticist, which means he studied genetics by staining chromosomes and looking at their morphology and other characteristics. Paul and I became very good friends. By this time I had produced a number of time-lapse films of the effects of adenoviruses on human cells. In fact, I still have those films and I'm looking for a home for them at this time since they have some historical value in respect of some other considerations. But Pomerat's lab was a hot bed of activity, not only because of his personality and the approximately dozen or more visiting scientists that came through that lab during the two years that I was there, I met a lot of interesting people. There also are a number of very humorous, in most cases, stories about Charlie Pomerat that I think make interesting anecdotes. I'll mention one or two very briefly.
He had funding from several military sources who were funding him for research on anaesthetics and other things that had some connection with... military medicine. And in his, in Charlie Pomerat's laboratory, he would have at least ten microscopes set up with cameras above the microscope facing down a long tube that ran down to the microscope itself, and electronically controlled, taking a photograph every 30 or 40 seconds in order to produce these time-lapse cinematic images that he was so famous for. And consequently, when you entered his lab you would hear the clicking of a dozen or 20 of these cameras going off at any one time and people adjusting the focus, and consequently it was a kind of fascinating place to be in.
On one occasion three or four military arrived to inspect the facilities, to see how their projects were going, and Charlie Pomerat had a... a habit of holding a meeting every morning at about 11 o'clock in which the entire lab came in to discuss their work, one person did it each day of the week, a different day of the week or, and if visitors were present they were invited so that he held forth, which he loved to do, he loved to have an audience, and he could hold forth and comment on what was being said and say, make some profound statements. It turned out that several military arrived one day, toured the lab, and started asking him questions. Charlie Pomerat wore in the laboratory, a long white apron type laboratory coat, it wasn't a standard laboratory coat, it was like that used by a butcher or a barber in those days. The military folks kept asking Charlie questions and he would respond, 'I'll answer them after we tour the lab in our meeting at 11 o'clock. We have no secrets in this laboratory, everything is open to the public. I will answer all your questions, but please wait until we get up to the level.' 11 o'clock we'd go up to this long boardroom-like setup, this was a long table around which 15 or 20 laboratory members sat and there are now invited military guests. Charlie would always appear after everybody was seated to make a grand entrance, and he did so. As he strolled into the room, at the other end of the conference table, sat a lady from Germany, a technician, by the name of Ursula, and Ursula started to snicker and we all looked over at her, she was kind of overt about it, and then we turned our eyes toward Charlie as he entered the room, and what we discovered was that in addition to his white coat, this apron like thing that he wore, he also wore white duck pants, and each stride that he took, exposed a slit in the trousers that revealed his polka-dotted shorts. To everybody's astonishment, here is this very respected scientist striding into his office with his shorts exposed with every stride. Well, he realised what was going on, looked down at his exposed shorts, opened them even wider and pronounced, 'As I told you up in the laboratory, we have no secrets here', which was a perfect statement of course. But this is typical of him. He was just a brilliant recontour, and an amazing personality.
Leonard Hayflick (b. 1928), the recipient of several research prizes and awards, including the 1991 Sandoz Prize for Gerontological Research, is known for his research in cell biology, virus vaccine development, and mycoplasmology. He also has studied the ageing process for more than thirty years. Hayflick is known for discovering that human cells divide for a limited number of times in vitro (refuting the contention by Alexis Carrel that normal body cells are immortal), which is known as the Hayflick limit, as well as developing the first normal human diploid cell strains for studies on human ageing and for research use throughout the world. He also made the first oral polio vaccine produced in a continuously propogated cell strain - work which contributed to significant virus vaccine development.
Title: Charles Pomerat's polkadot shorts
Listeners: Christopher Sykes
Christopher Sykes is a London-based television producer and director who has made a number of documentary films for BBC TV, Channel 4 and PBS.
Tags: work colleagues, Charles Pomerat, Paul Moorhead
Duration: 6 minutes, 7 seconds
Date story recorded: July 2011
Date story went live: 08 August 2012