NEXT STORY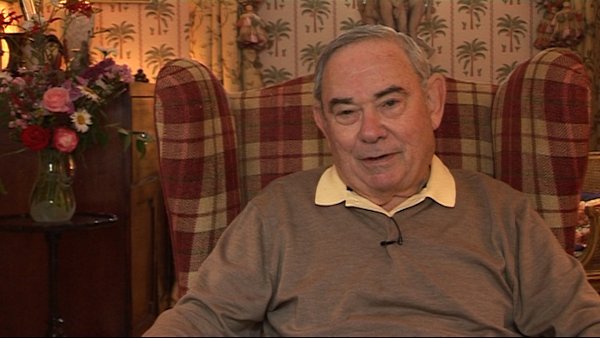 Choosing to focus on cell cultures
Working with an unknown mycoplasma
Leonard Hayflick
Scientist
1
...
5
6
7
8
9
...
19
It then became necessary for me to transfer this isolated mycoplasma from the ager plate on which I had isolated these colonies and the colonies, I should say, are microscopic. You cannot see them with the naked eye. So what you do is you cut out a block of this ager which is gelatine with sterile scalpel and you flip it butter side down, that is the side containing the colonies, on to a fresh plate and you push the block over the surface of a fresh ager plate so that the colony on the block breaks up into individual particles of mycoplasmas and seeds the daughter plate with many more colonies. And that you do serially and that's how you carry the organisms and that's how you work with them.
So I immediately started to do that with no success. I worked on it for several months, meanwhile Bob's calling me every few days, 'Are you succeeding? Are you succeeding?' No, I'm not succeeding.' Finally, I went to Washington as a consultant to a company there called Microbiological Associates whose president was a good friend of mine and hired me to help them with their cell culture production facilities and brought with me this culture that I couldn't transfer in an effort to try and continue that in my new... in this new laboratory where I was spending the summer in... in consultation. And, of course, I was very close now to Bob's lab. And I continued these efforts.
Finally I got it to pass, but by this time I'd returned to my home in Philadelphia. It took me a couple of months to succeed and it was now necessary to try to determine whether those new mycoplasma colonies that I'd isolated were known mycoplasma. Well, that in principle was easy to do because we had serum from Eaton... from walking pneumonia patients. We had serum early in the disease from a particular patient and serum after they recovered, so that the number of antibodies present were very few in the beginning of the disease, but copious at the end of the disease. And those antibodies, those protein structures could be linked to a fluorescent antibody, as I explained earlier. And then we hoped that if we bathed these new colonies with fluorescent antibody not only to the acute and convalescent serum of known patients, but also to antibodies directed toward known mycoplasmas, we would then have a way of knowing whether this was a different one and whether it was, in fact, associated with the disease itself which would be very likely if you can show that there's an increase of antibody fluorescence from the acute stage serum to the recovery stage, because that means that you've found antibodies increasing to that particular organism associated with that particular disease, so it was a very important thing to do.
Leonard Hayflick (b. 1928), the recipient of several research prizes and awards, including the 1991 Sandoz Prize for Gerontological Research, is known for his research in cell biology, virus vaccine development, and mycoplasmology. He also has studied the ageing process for more than thirty years. Hayflick is known for discovering that human cells divide for a limited number of times in vitro (refuting the contention by Alexis Carrel that normal body cells are immortal), which is known as the Hayflick limit, as well as developing the first normal human diploid cell strains for studies on human ageing and for research use throughout the world. He also made the first oral polio vaccine produced in a continuously propogated cell strain - work which contributed to significant virus vaccine development.
Title: Working with an unknown mycoplasma
Listeners: Christopher Sykes
Christopher Sykes is a London-based television producer and director who has made a number of documentary films for BBC TV, Channel 4 and PBS.
Tags: Micobiological Association, Robert Chanock
Duration: 3 minutes, 58 seconds
Date story recorded: July 2011
Date story went live: 08 August 2012