NEXT STORY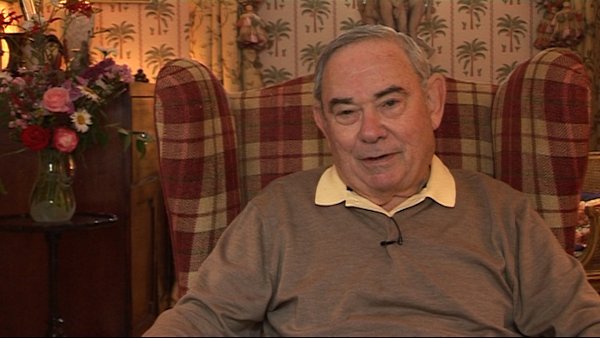 How Mycoplasma pneumoniae came to be attributed to the wrong research team
Naming Mycoplasma pneumoniae
Leonard Hayflick
Scientist
1
...
6
7
8
9
10
...
19
I then directed some effort toward getting the organism named and I was unfamiliar at that time with what turned out to strict taxonomic rules in biology. I knew something about them, but not all the details of course. I decided, because Bob Chanock was unknown in the field of mycoplasmology and I knew virtually every player in the field, I told Bob I would... that we should name the organism Mycoplasma pneumoniae for obvious reasons. That was not much of a decision. And I thought to myself, we should do this democratically. Rather than my naming it or my naming it with Bob, we should, in order to gain as much acceptance as possible, we should... I should solicit agreement on the name from all of my colleagues and so I wrote a letter, a circular letter to I think 20 or 25 of mycoplasmologists from all over the world, mostly from the United States and the UK, Denmark, and asked their... told them what had happened. I think by this time most of them had read the original paper. They all responded in the affirmative, of course, because their name would now be attached to a paper and that was, I suppose, to some extent flattering.
The paper was written... actually it wasn't a paper, it was a letter to the editor of Science magazine, which of course has worldwide circulation and they accepted this letter in which we pointed out the discovery and the naming of the organisms. And it was signed by the 25 mycoplasmologists, including Bob Chanock. Again, in order to be democratic, I made an easy decision and that was to have all of the authors listed alphabetically. It so happened that Chanock's name was first and my name was somewhere in the middle. That didn't matter to me for reasons I mentioned earlier. The paper was published and then I got a letter from one or two taxonomic experts who objected to the fact that the naming of this organism was over the signature of so many people and that I should understand clearly that according to taxonomic law, the organism would be referred... the isolate would be referred to in the future as Mycoplasma pneumonia chanock et al, which disturbed me a bit, until a very strange event occurred that very few people know about. And that is that one of the students who worked with me as a graduate student in Penn, whose name was Norman Somerson, was a close friend of mine and he is the one that encouraged me to apply to graduate school at Penn in order to get my PhD. So we were rather close and Norman, by this time, was working at Merck, I believe, and was a bit unhappy with his job. So I learned from Bob Chanock that Bob wanted someone familiar with the mycoplasmas to join his laboratory group. Prior to that, I should have mentioned earlier, that after my isolation of Mycoplasma pneumoniae, Bob sent several of his leading technical staff to my laboratory in Philadelphia for training and so I trained his laboratory staff in mycoplasma technology and it does have a bit of an interesting technology, so that... that was another contribution that I made to his laboratory efforts. During that period of time, as I said, Norman was unhappy at Merck and I learned of Bob's interest in hiring someone and so I suggested that Norman get in touch with him and the two did indeed meet and the upshot was that Norman was hired by Bob Chanock.
Leonard Hayflick (b. 1928), the recipient of several research prizes and awards, including the 1991 Sandoz Prize for Gerontological Research, is known for his research in cell biology, virus vaccine development, and mycoplasmology. He also has studied the ageing process for more than thirty years. Hayflick is known for discovering that human cells divide for a limited number of times in vitro (refuting the contention by Alexis Carrel that normal body cells are immortal), which is known as the Hayflick limit, as well as developing the first normal human diploid cell strains for studies on human ageing and for research use throughout the world. He also made the first oral polio vaccine produced in a continuously propogated cell strain - work which contributed to significant virus vaccine development.
Title: Naming "Mycoplasma pneumoniae"
Listeners: Christopher Sykes
Christopher Sykes is a London-based television producer and director who has made a number of documentary films for BBC TV, Channel 4 and PBS.
Tags: Science, Robert Chanick, Norman Somerson
Duration: 4 minutes, 44 seconds
Date story recorded: July 2011
Date story went live: 08 August 2012