NEXT STORY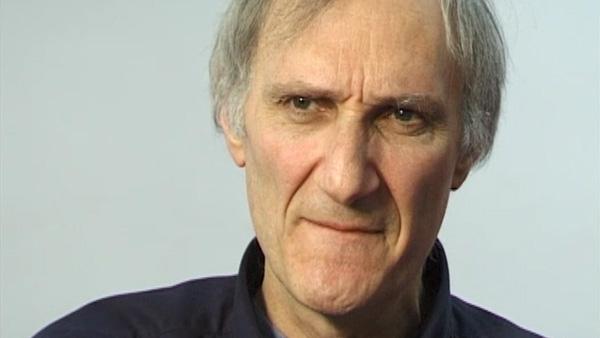 Avrion Mitchison makes me a world player in immunology
Avrion Mitchison's inspirational immunology
1
2
3
This happened to be the centre of the immunological universe at that time. So many exciting things were happening right there in that institute with just wonderful people, and I just fell into this. So it was kind of a weird situation because I went into this place knowing no science – it's not a university, it's a research institute so no one around me was in this position of knowing nothing and I'd never been in that situation. You know, usually you could look and see half the people know less than you and that's sort of comforting, but here there were no other fools, I was alone. It was very anxiety producing.
But, anyway, I was given a project by my mentor, Av Mitchison, who turned out to be just a fantastic guy, very unusual, a brilliant scientist and I couldn't understand a word he said. I mean, every time he would talk to me I'd have to go in the library for an hour trying to figure out what he was saying. So this was very tough-going, but he gave me a project that turned to gold. Within six or nine months we had something that really worked, that was important, that… the idea was to use antibodies to distinguish different classes of lymphocytes.
And at the time it was just the beginnings that one realised there were more than one kind of white blood cell involved in the immune response, but you couldn't distinguish them because they all looked the same, these lymphocytes all looked the same. So his idea was to use antibodies to try to distinguish the two major classes called T and B cells, and… and it worked and we had this tool immediately that enabled us to distinguish these cells and study them in a way that nobody else could.
So within a year I was in this position of just having a very powerful tool and so the incentive to learn immunology was enormous, because to figure out what I was doing I had to learn fast. So within a year or so I was an expert in immunology and it just taught me the importance of motivation, because before I'd come I'd read a couple of books on immunology, that was a complete waste of time, I didn't remember anything, I didn't learn anything, but here within weeks I was learning fast because I had to.
Martin Raff is a Canadian-born neurologist and research biologist who has made important contributions to immunology and cell development. He has a special interest in apoptosis, the phenomenon of cell death. Recently retired from his professorship at University College, London, these stories were recorded in 2000.
Title: Avrion Mitchison's inspirational immunology
Listeners: Christopher Sykes
Christopher Sykes is a London-based television producer and director who has made a number of documentary films for BBC TV, Channel 4 and PBS.
Tags: MRC National Institute for Medical Research, Avrion Mitchison
Duration: 2 minutes, 13 seconds
Date story recorded: 2000
Date story went live: 13 July 2010