NEXT STORY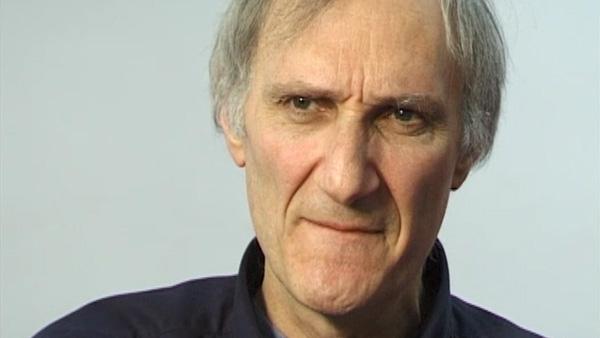 Sex and the brain
James Watson recruits us to write Molecular Biology of the Cell
1
2
3
There's lots of things, but one of them that I think tells a lot about Jim is when he recruited me and the other authors to write this book, the way he did… the way he did it was to say, 'You know, you're going to work at the bench and do science and run a lab'. He said, 'Whatever you do in the lab, somebody else is going to do it within weeks, months, maybe years if you're spectacularly lucky, but somebody else will do it. But this book, if you guys don't do it, no one's going to do it. The time will come and go but no one will do it, so it'll be more important. It'll be a more lasting contribution and more singular contribution'. He said, 'And besides, you'll have to put in almost no effort. I mean, you will write', talking to me now, 'a chapter on immunology and one maybe on the cell membrane and we'll buy in all the others. You know, Bruce will write on the nucleus and somebody else will write on this, but all the other stuff that you don't know anything about we'll buy in. So, you know, we'll spend a summer or two on Martha's Vineyard at my house and, you know, a year or two we'll have this book, we'll be making a lot of money and you won't have done anything, you'll just have a good time at Martha's Vineyard'. Well, I mean, it's just so off the wall unrealistic that, you know, but he believed it. That's the thing about Jim, he believes it. He's… he's like a child in this respect. You know, he can be very naïve. He actually believed that you could buy in all this stuff and just put it together and get a book.
Well, seven years later it turned out almost everything we bought in was in the garbage can and we had to write almost all this stuff ourselves and it just was brutal and it took us forever. So it's a typical Jim thing, that he can see very much further ahead than anybody else but it doesn't mean he's always right, and he does have this naïve view of the world, which in my view is probably why he could see so far ahead.
Martin Raff is a Canadian-born neurologist and research biologist who has made important contributions to immunology and cell development. He has a special interest in apoptosis, the phenomenon of cell death. Recently retired from his professorship at University College, London, these stories were recorded in 2000.
Title: James Watson recruits us to write "Molecular Biology of the Cell"
Listeners: Christopher Sykes
Christopher Sykes is a London-based television producer and director who has made a number of documentary films for BBC TV, Channel 4 and PBS.
Tags: The Molecular Biology of the Cell, Martha's Vineyard, James Watson, Bruce Alberts, Martha Chase, Alexander Johnson, Julian Lewis, Keith Roberts, Peter Walter
Duration: 1 minute, 50 seconds
Date story recorded: 2000
Date story went live: 13 July 2010