NEXT STORY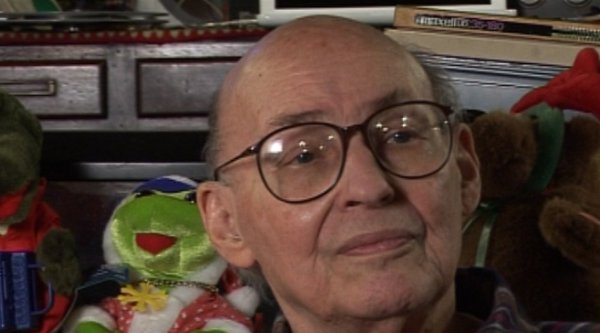 Having access to so many great scientists
Trying to stink out the school chemistry lab
1
...
9
10
11
12
13
...
16
What about this... you did lots of interesting things at school. Like one of them was to do with chemistry. You had a teacher called Herbert Zim, I… I gather.
Wonder… yes. He was a… it turned out he was… later became a high official in the Museum of Natural History. But he was a teacher at the Fieldston School. And I remember that I had some idea of making something because I had read a chemistry book. Oh it was… it was to be ethyl mercaptan, which is two ethyl groups with a sulphur, I think. And it would be interesting to make because it was supposed to be… have a terrible odor, and if you made even a few milligrams, you could stink up the whole building. So, he said: 'Well how would you make it?' And I think I had read that well, you could first make ethyl chloride, which wasn't so difficult. And then, you would do something that would replace the chlorines by the sulphur and... actually, I don't remember how the synthesis worked, but this must have been fourth grade and it was quite clear what you had to do. And… Herbert Zim said: 'Well, that sounds pretty good, and well, why don't you try it?' And he gave me a little room with the right equipment and even a vacuum hood to... so… but I had to make the ethyl alcohol first, so I had to ferment something with yeast or whatever it was. It was a long process, and then – I've forgotten the synthesis – but at some point then I made the alcohol into ethyl chloride and it instantly evaporated and all disappeared because it's extremely volatile and… I'm sure Herbert Zim knew that I would never get to the last step in this process and stink up the whole school. Though I… I admire his understanding this plan, but no sooner did the ethyl chloride start to appear then it... you could see it vanish as soon as you opened the bottle or whatever it was. I… I don't remember anything about this except the narrative but... but that was the great thing about that school. If you had some idea, some teacher might help you do it. This was the same school that Oppenheimer was at. That was the school he had been at a few years before. When I met him, we swapped a couple of stories, but I can't remember any details. He had… he was now at the institute [sic]... so I didn't know him during the... the atomic bomb days was before my time, but the… being at Princeton you could just... the Institute for Advanced Study is just walking distance and... So did you used to go down there and see him? A few times.
Marvin Minsky (1927-2016) was one of the pioneers of the field of Artificial Intelligence, founding the MIT AI lab in 1970. He also made many contributions to the fields of mathematics, cognitive psychology, robotics, optics and computational linguistics. Since the 1950s, he had been attempting to define and explain human cognition, the ideas of which can be found in his two books, The Emotion Machine and The Society of Mind. His many inventions include the first confocal scanning microscope, the first neural network simulator (SNARC) and the first LOGO 'turtle'.
Title: Trying to stink out the school chemistry lab
Listeners: Christopher Sykes
Christopher Sykes is a London-based television producer and director who has made a number of documentary films for BBC TV, Channel 4 and PBS.
Tags: Fieldston school, Herbert S Zim, J Robert Oppenheimer
Duration: 3 minutes, 36 seconds
Date story recorded: 29-31 Jan 2011
Date story went live: 13 May 2011