NEXT STORY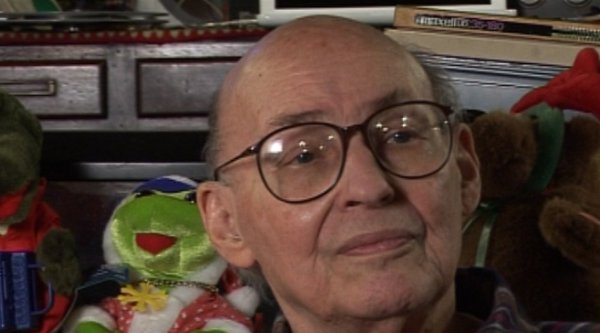 Discussing ideas with Francis Crick
The philosophy of thinking in threes
1
...
10
11
12
13
14
...
16
I find most people say, well it's either this or that and I'm always inclined to look for a third thing. It's not like Hegel's dialectic and synthesis where you have two things and then you try to find a third thing that's made of both but... I think I'm always... if somebody says, is it left or right, I'm always looking for a third way. And… of course, most of the time you can't find one, but every now and then I get a new theory because I found that some community has gotten stuck making a di-stinction. The joke I made in that Society of Mind book was complaining that there's no word – in English at least – for tri-stinction or trifference. Then I started to look at the world of children and we don't give children triplets of things, there's… there's... everyone has two shoes and two hands and two feet. And the interesting thing... if you look at child's development of numbers, children get the idea of two when they're two years old, very usually. And a three year old counts to three and then they suddenly take off and go further. But it… it's a whole year for a young child to get from having words for two and words for three. I never made a scientific study of this but… it would be interesting if there were more toys that... like Lego is square, but Tinkertoy has triangles. I'd like to see more. Could you adapt Lego so that it had more triangular structures? Well then, it would be harder to make things at first, but easier later.
[Q] Did you teach yourself this way of thinking or is it just how you're made up?
Well, I think the… the trying to think of several musical things at once is... I assumed that everyone did it and I don't remember ever talking to anyone about it but... my father was always playing two part inventions and once in a while, he'd try to play some three part Bach thing, but usually he was just doing two but… but it seemed to me that that was the interesting music around and most… most popular music doesn't have two things or one of them is a constantly repeating thing in the background and it's not so interesting. I don't remember ever talking to anyone about it.
[Q] But you loved music.
Hmm, I'm not sure what that means. I just did it. I liked counterpoint.
Marvin Minsky (1927-2016) was one of the pioneers of the field of Artificial Intelligence, founding the MIT AI lab in 1970. He also made many contributions to the fields of mathematics, cognitive psychology, robotics, optics and computational linguistics. Since the 1950s, he had been attempting to define and explain human cognition, the ideas of which can be found in his two books, The Emotion Machine and The Society of Mind. His many inventions include the first confocal scanning microscope, the first neural network simulator (SNARC) and the first LOGO 'turtle'.
Title: The philosophy of thinking in threes
Listeners: Christopher Sykes
Christopher Sykes is a London-based television producer and director who has made a number of documentary films for BBC TV, Channel 4 and PBS.
Tags: Society of Mind, GWF Hegel, Johann Sebastian Bach
Duration: 3 minutes, 29 seconds
Date story recorded: 29-31 Jan 2011
Date story went live: 13 May 2011