NEXT STORY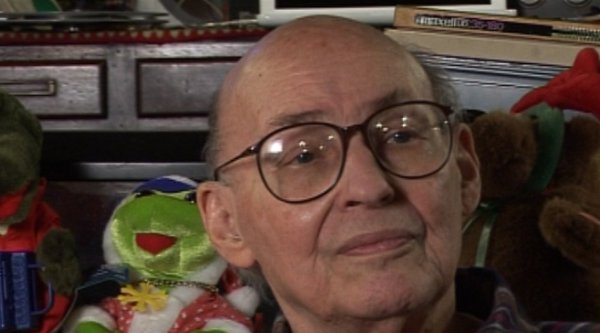 The fuzziness of qualia
The word 'consciousness' is just used to control people
1
...
10
11
12
13
14
...
16
Conscious is the word we use for all the different things we don't yet understand about the mind. And the sooner we get rid of such words... now, these words are very useful and we can't get rid of them. For example, suppose somebody kills somebody else by accident. They didn't intend to. Well then there's no use punishing them, unless they're prone to do it all the time and in that case you have to isolate them. But we need the word consciousness for ethical reasons, for fooling people into behaving the way we want. So we make the distinction between a decision somebody makes because of a complicated process we can't understand, but which we can interfere with. So, you see, it's a legal and it's a social and an economic term that we really need. How do we control people? Well, we have to distinguish between the things that they do because of using these 30 or 40 different mental processes because we can teach them not to or we can warn them not to. Other kinds of processes that are lower level and involve less machinery are harder to interfere with. And so, legally, we… there's no point in punishing them for things that – in some sense – weren't intentional, that they couldn't control and... so I'm saying that the reason the word consciousness is so popular is not because it has a scientific importance. It's because it has a political and social and economic importance. And I'm ashamed of my colleagues who don't understand the difference between cause and opportunity. It's... it's… maybe we don't have the right words to distinguish between the ways we have… we need for describing people for different purposes.
Marvin Minsky (1927-2016) was one of the pioneers of the field of Artificial Intelligence, founding the MIT AI lab in 1970. He also made many contributions to the fields of mathematics, cognitive psychology, robotics, optics and computational linguistics. Since the 1950s, he had been attempting to define and explain human cognition, the ideas of which can be found in his two books, The Emotion Machine and The Society of Mind. His many inventions include the first confocal scanning microscope, the first neural network simulator (SNARC) and the first LOGO 'turtle'.
Title: The word 'consciousness' is just used to control people
Listeners: Christopher Sykes
Christopher Sykes is a London-based television producer and director who has made a number of documentary films for BBC TV, Channel 4 and PBS.
Tags: legal, law, consciousness, ethics
Duration: 2 minutes, 14 seconds
Date story recorded: 29-31 Jan 2011
Date story went live: 13 May 2011