NEXT STORY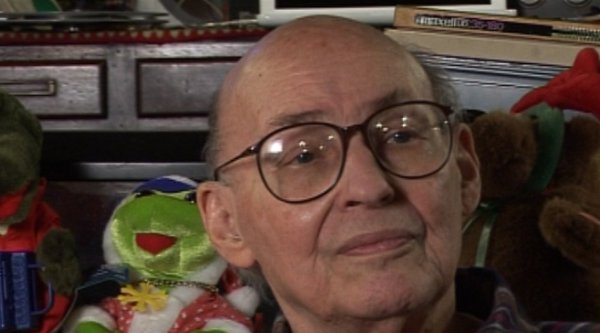 The opportunities for research within Artificial Intelligence
Consequences of a larger population and longer life
1
...
12
13
14
15
16
One problem is we have to maintain the world population at lower levels. And so, imagine a future – maybe 50 years from now – when the average person can expect a lifetime of... say 150 years, but since the population has to be... has to stop growing, that means that for each person of age 150, there will be only about one youngster of age 75. And there'll be virtually no really young people to do the work that right now in developed countries is often done by immigrants. So that rather than facing the problem, we're just raising a new one. Anyway, one pessimistic view of this is that if we do solve the population problem and get the world population down to a couple of billion, by that time most of them will be rather old and there won't be young people to do the work. So, we'll need pretty smart robots. The gloomy part is that a lot of these older people will be disabled and will need nursing robots but, I don't feel like talking or even thinking about that much, but I think it's pretty urgent because there aren't many nurses being trained now. And the number of intellectually still healthy people who are physically partly disabled is going to increase also. So, we'll have lots of people who are good thinkers who can't get around much. And so, I'm hoping that there will be a spurt in the level of artificial intelligence to produce inexpensive and resourceful nursing robots and general assistants so that the developed civilisations can maintain their standards without having excessive immigration from other cultures. It's not that I think any culture is particularly better than another, but it's not clear that... we want to have everything to get too homogeneous.
Marvin Minsky (1927-2016) was one of the pioneers of the field of Artificial Intelligence, founding the MIT AI lab in 1970. He also made many contributions to the fields of mathematics, cognitive psychology, robotics, optics and computational linguistics. Since the 1950s, he had been attempting to define and explain human cognition, the ideas of which can be found in his two books, The Emotion Machine and The Society of Mind. His many inventions include the first confocal scanning microscope, the first neural network simulator (SNARC) and the first LOGO 'turtle'.
Title: Consequences of a larger population and longer life
Listeners: Christopher Sykes
Christopher Sykes is a London-based television producer and director who has made a number of documentary films for BBC TV, Channel 4 and PBS.
Tags: ageing, robots, nursing, artificial intelligence, demographics, population maintenance
Duration: 2 minutes, 33 seconds
Date story recorded: 29-31 Jan 2011
Date story went live: 13 May 2011