NEXT STORY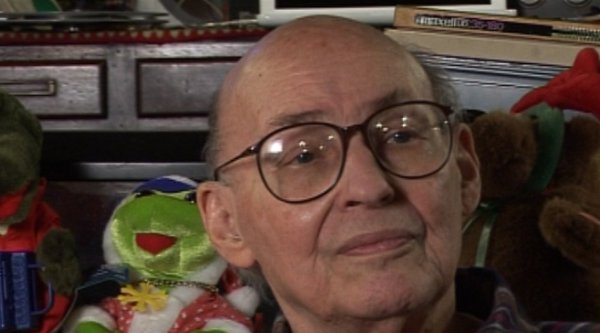 The careers I didn't choose
Inventing new mathematics
1
2
3
4
5
...
16
Well, it was an interesting thing… I don't think I ever realized while in high school that people were still inventing mathematics; that really… I must have heard something about it, but some of us knew a little calculus, and certainly I had a full course in calculus at Andover in that fourth year of high school, but I knew about it when I was at the High School of Science, and… but that was 400 years old or… when was Newton? 1630, or… so, I didn't have a sense that there was still mathematics happening.
Nowadays when I go to my computer every now and then, I ask Google to search for John Baez, who I believe is a child of Joan Baez, and he's a mathematical physicist and runs a page called This Week In Physics. And if you look at this week in – but it covers a lot of mathematics – and you go to this website and you see 200 new discoveries in various fields of… related to mathematics and physics. And it wasn't till I got to Harvard and started having lunch with Andrew Gleason, who was… who had been one of the great code-breakers of the secret American cryptography community in… during World War II which was just a couple of years before that… and we used to talk about new discoveries in various parts of mathematics almost every day.
So in… in all of my childhood and high school, I don't think I ever had the sense that mathematics was a profession you could enter and start working right away on countless interesting unsolved problems, some easy, and lots of easy problems left to solve, and certainly lots of hard ones. And when I went to grad… so I did a lot of mathematics in college, but mostly learning it, inventing a few things, and when I went to Princeton four years later I started to invent some new kinds of mathematics, and ever since I… it's hard to believe that in… still in the year 2010 and 2011 there are a lot of simple looking mathematical problems that are still unsolved, and lots of moderately hard looking ones that are presumably not so hard to solve. If a simple problem has hung around for 300 years and nobody's made any progress, then it's not simple. Or… so the easiest thing is to work on one of the harder problems where… where there's a chance of making a little progress. But anyway, it's interesting that I didn't know that… that any such things were possible all of… all of my early life.
Marvin Minsky (1927-2016) was one of the pioneers of the field of Artificial Intelligence, founding the MIT AI lab in 1970. He also made many contributions to the fields of mathematics, cognitive psychology, robotics, optics and computational linguistics. Since the 1950s, he had been attempting to define and explain human cognition, the ideas of which can be found in his two books, The Emotion Machine and The Society of Mind. His many inventions include the first confocal scanning microscope, the first neural network simulator (SNARC) and the first LOGO 'turtle'.
Title: Inventing new mathematics
Listeners: Christopher Sykes
Christopher Sykes is a London-based television producer and director who has made a number of documentary films for BBC TV, Channel 4 and PBS.
Tags: Andover College, Bronx High School of Science, Harvard University, Princeton University, WWII, Isaac Newton, John Baez, Joan Baez, Andrew Gleason
Duration: 4 minutes, 2 seconds
Date story recorded: 29-31 Jan 2011
Date story went live: 09 May 2011