NEXT STORY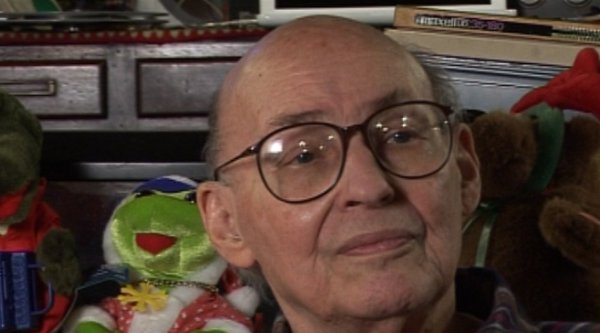 Fieldston School
Unreliable childhood memories
1
2
3
4
5
...
16
The things I remember, of course, are not things I remember because I remember remembering them, and nobody's been able to trace very reliable memories of children earlier than… about two or three years of age because when you try to verify these recollections they're often wrong, or if you interview the person, the person remembers remembering them from time to time, and so forth. So I have some unreliable memories of playing in a sandbox a lot when my mother was a student of something – social worker – whatever, at Vassar College.
But this is a synthetic image, I think, because when I think about her I remember putting sand in a pail and inverting it, and that could have happened anytime in early childhood. And so I don't think I have any good memories; I can barely remember a few events in grade school… and I remember a few things about the home. My father was a surgeon – eye surgeon, ophthalmology – but he played piano a lot and he could tie knots with one hand. And I asked him why he played piano so much, and he once said that it improves one's finger dexterity, and if you're an eye surgeon you have to be very good at manipulating small things fairly quickly and... that's all I remember about that, except that we had a player piano, and I used to imitate things that my father did, like making up little Bach sounding études or fugues or pieces, and it seemed to me that this was a natural thing to do. And I remember much later talking to other children at school and discovering that they didn't usually have music in their head and they actually had to have some phonograph or something to play music in order to hear it, which seemed odd to me.
So my memory of early years is just full of little snapshots of taking things apart and walking with friends and… but nothing coherent, and I can't reconstruct the exact layout of rooms in… in early homes or in schools, the world was mostly homes and schools, and a few outdoorses… and the important things were talking about ideas with friends, I think. So that's my childhood. What can we do?
Marvin Minsky (1927-2016) was one of the pioneers of the field of Artificial Intelligence, founding the MIT AI lab in 1970. He also made many contributions to the fields of mathematics, cognitive psychology, robotics, optics and computational linguistics. Since the 1950s, he had been attempting to define and explain human cognition, the ideas of which can be found in his two books, The Emotion Machine and The Society of Mind. His many inventions include the first confocal scanning microscope, the first neural network simulator (SNARC) and the first LOGO 'turtle'.
Title: Unreliable childhood memories
Listeners: Christopher Sykes
Christopher Sykes is a London-based television producer and director who has made a number of documentary films for BBC TV, Channel 4 and PBS.
Tags: Vassar College, Johann Sebastian Bach
Duration: 4 minutes, 5 seconds
Date story recorded: 29-31 Jan 2011
Date story went live: 09 May 2011