NEXT STORY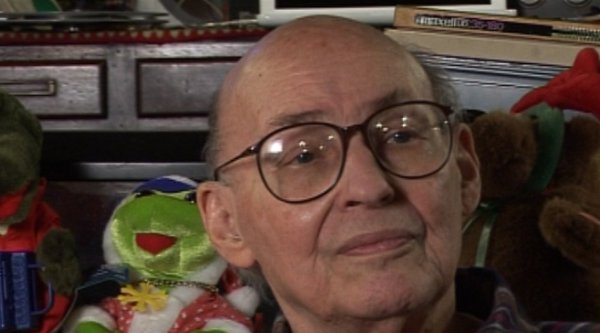 My real life designs for Arthur C Clarke's space elevator
Visiting NASA with Carl Sagan
1
...
4
5
6
7
8
...
16
Yes, Sagan was not a science fiction writer at first, although he became one. And we were friends when he was a young professor at Harvard and inexplicably he never got promoted, so I think Harvard didn't appreciate the power of Carl Sagan's imagination and scientific ability. So eventually he moved to Cornell and he invited me to give some lectures there which was a great experience to spend a week with him. And then as the space program expanded I went on quite a few trips with Carl to visit various NASA bases and see what was happening and... I was sort of informally involved in a fair number of Pioneer and Voyager missions, but just as a... as a sort of guest advisor.
The problem with dealing with NASA was that if you had an idea… for example, on the Mars Viking Lander which is a wonderful machine that worked quite well, it couldn't move once it had landed, but it had an arm that could dig and it had a little telescope and at the last minute I realized that if you mounted a little convex lens on its wrist then if it really wanted to zoom in on something, since it had a camera on the main body, it could move its arm like that and look through this little magnifying glass and get maybe another five or 10 power just the way Galileo could see the moons of Jupiter with... with a single lens.
And the folks at NASA were very excited because this wouldn't cost much. But the thing had to be launched in six months and according to their schedule of planning, you couldn't make any change in that short a time because if you put any little thing anywhere on the thing you would have to completely re-compute all the dynamics and check whether this would interfere with any other system. And even though everybody said, they couldn't see how it could do any harm, experience had shown that everything can do lots of harm.
But travelling around with Carl Sagan, just visiting things that were happening... it was like being in science fiction, not just reading it.
Marvin Minsky (1927-2016) was one of the pioneers of the field of Artificial Intelligence, founding the MIT AI lab in 1970. He also made many contributions to the fields of mathematics, cognitive psychology, robotics, optics and computational linguistics. Since the 1950s, he had been attempting to define and explain human cognition, the ideas of which can be found in his two books, The Emotion Machine and The Society of Mind. His many inventions include the first confocal scanning microscope, the first neural network simulator (SNARC) and the first LOGO 'turtle'.
Title: Visiting NASA with Carl Sagan
Listeners: Christopher Sykes
Christopher Sykes is a London-based television producer and director who has made a number of documentary films for BBC TV, Channel 4 and PBS.
Tags: Harvard University, Cornell University, NASA, Carl Sagan
Duration: 3 minutes, 6 seconds
Date story recorded: 29-31 Jan 2011
Date story went live: 12 May 2011