NEXT STORY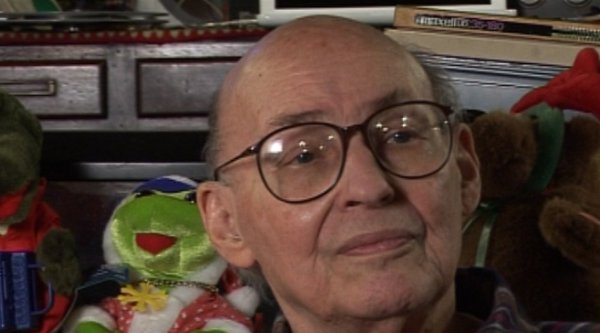 Having intelligent friends
1
2
3
4
5
...
16
But actually I always felt rather slow, because if some mathematical thing came up it took me an hour or two to understand it, whereas in most things in real life, you understand something right away or you don't at all. And even when I was a graduate student I was focusing on a part of mathematics called topology at first, and I would read a page in a topology book and it would take me an hour or two to understand it; and my friend Herb Forrester – another mathematician about the same age – and I'd ask him what this means, and he would look at it right away.
Just a few years ago I was trying to understand some physics paper, and I… I was being very slow about it and I couldn't figure it out, and Steve Wolfram was around, so I said… showed him the paper and I said: 'Can you tell me how this works?' And Steve looks at it for a couple of minutes and he says: 'Oh, it's really quite simple, it's this and that and that' and I said: 'How did you understand that so quickly?' And Wolfram said: 'Oh, I have a special method; if you give me a paper on physics I never look at the words; I just look at the equations and figure out what they ought to mean.' And I thought that was nice and I practiced doing it myself for a few hours, and I discovered generally it's much faster, and if… if you don't get it at all, there's probably some real reason why not, but... anyway, so I never felt particularly bright, because in all these years at Fieldston I was with other very smart children. And then after that I moved to the [Bronx] High School of Science, and that was full of other friends who were at least as fast as I was. They elected me president of the Math Club one day, and I thought that was very strange because it took me so long to understand a page of mathematics even then, but apparently I was good at using it once I got it. And then my parents must have been afraid that I wouldn't get into a good college, so for my senior year they sent me to Andover, which was also full of pretty advanced children, but… but except for a couple of them, they seemed rather retarded to me, because I had spent the last 11 years in pretty advanced schools.
Marvin Minsky (1927-2016) was one of the pioneers of the field of Artificial Intelligence, founding the MIT AI lab in 1970. He also made many contributions to the fields of mathematics, cognitive psychology, robotics, optics and computational linguistics. Since the 1950s, he had been attempting to define and explain human cognition, the ideas of which can be found in his two books, The Emotion Machine and The Society of Mind. His many inventions include the first confocal scanning microscope, the first neural network simulator (SNARC) and the first LOGO 'turtle'.
Title: Feeling rather slow
Listeners: Christopher Sykes
Christopher Sykes is a London-based television producer and director who has made a number of documentary films for BBC TV, Channel 4 and PBS.
Tags: Fieldston School, Bronx High School of Science, Andover College, Herbert Forrester, Stephen Wolfram
Duration: 4 minutes, 7 seconds
Date story recorded: 29-31 Jan 2011
Date story went live: 09 May 2011