NEXT STORY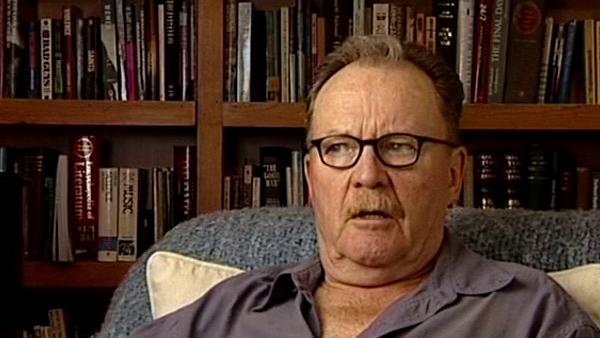 Storyboards
The advantage of being young, naive and egotistical
Michael Chapman
Film-maker
1
2
3
4
5
...
10
I met my once and future wife on that. She was young – just graduated from college a few years before – and had won the student prize for the best student film, and Marty [Martin Scorsese] had been one of the judges, and he said... and Marty was very good about that kind of thing – he recognized people being talented and he would really help them – and he said, 'If you ever want a job or anything, come and see me', and she came and saw him, and he hired her as his gopher, to get him... you know, to just sort of be a gopher for him, and we met on that movie and we've been together ever since. It was '90, so I have a lot to... Taxi Driver has a lot to answer for. It was a... it was a wonderful, wonderful summer, and I... I... as I said, well, I don't think we knew quite how wonderful the movie was going to be, or I certainly didn't, but I... you knew something was going on, you know, the night after night that we would drive, and we would get these images and... and it's something quite out of the ordinary. I was not... I hadn't made enough movies so that I... I knew. I mean, if I had now to look back on it, probably I would know more immediately how wonderful it was, but if I were doing it now, I wouldn't be as naïve and... and unencumbered with thought, so that I was able to do it... I would know and do nowhere near as good a job now, I'm sure, because, I just wasn't young and innocent and naïve and egotistical enough to do it, nor were they, nor was... nor was Marty or... or Bobby or... or Paul Schrader. I mean, everybody was simply in... in their youth, letting it all hang out on a theory that everything was going to be fine, it was going to be great, and we were great artists, and we... no, we did not think about it, I'm sorry. We probably told ourselves that we were great artists, but I, at least, never mentioned the word 'art', and I don't think they did either. But we were all naïve and egotistical and... and brave enough to just let it go, you know, and it turned out pretty well.
Michael Chapman (1935-2020), an American cinematographer, had a huge influence on contemporary film-making, working on an impressive array of classic films including 'Taxi Driver', 'Raging Bull', 'The Lost Boys' and 'The Fugitive'.
Title: The advantage of being young, naive and egotistical
Listeners: Glen Ade Brown
British Director of Photography and Camera Operator Glen Ade Brown settled in Los Angeles 10 years ago.

He has been working on features, commercials and reality TV. He played an instrumental role in the award-winning ABC Family series "Switched" and is also a recipient of the Telly and the Cine Golden Eagle awards for Best Cinematography. He was recently signed by the Judy Marks Agency and is now listed in her commercial roster.
Tags: 1990, Taxi Driver, Martin Scorsese, Robert De Niro, Paul Schrader
Duration: 1 minute, 55 seconds
Date story recorded: May 2004
Date story went live: 24 January 2008