NEXT STORY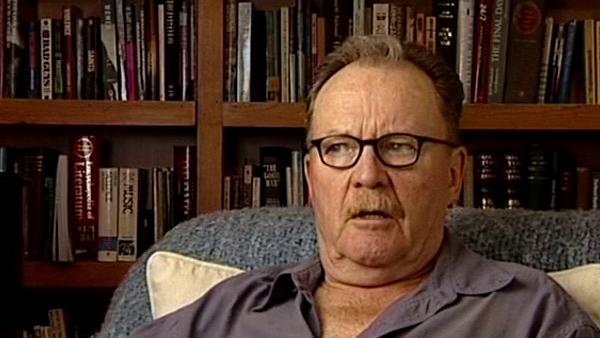 Raging Bull: Preparing to shoot in black and white
Raging Bull: Stills and first job in black and white
Michael Chapman
Film-maker
1
...
3
4
5
6
7
...
10
I had never shot black and white... or maybe I had – maybe I'd shot one commercial in black and white, I can't... I don't think so; I don't think so. I think by the time I was shooting anything all the major networks had changed all their commercials to color in the '60s, so there was almost no chance to shoot black and white, and I had no background really in photography at all; I had... never was a still man as a kid or anything, and still am not – in fact I can't take stills. I mean, I can't take stills that are any good; my wife is a brilliant stills photographer but I'm not. They're not the same, you know; stills and movies are just philosophically completely different. One is about stopping time, and the other is about going through time and I... because of that or for whatever reason, I am not very good at stills; I'm only occasionally good. The only kind of stills I'm good at... while we're getting off Raging Bull – I guess I'm hesitating to talk about Raging Bull... the only kind of still I'm good at, and I am very good at that, is taking stills with Polaroids.
Polaroids are used on a movie set: the script girl uses Polaroids; the set people use Polaroids to see whether, you know, he put... he put the glass down there, she put the thing down there; and there are always Polaroids floating round the set. And for years I have taken them and shot with them, but I shoot with them blind, as it were. I don't aim like this, I go like that, or I shoot behind the back, or I go... and that's almost like shooting movies, so I can... I can get emotionally involved in that, and 99% of them are no good, but every once in a while there's one that's amazing – that just... by those wonderful accidents that Polaroid is, and I have a few that I've saved over the years that are just extraordinary, and... for instance, on... I can't remember what movie it is, I happened to take a shot of my operator, whom I will not name, hitting on a woman – she was a wardrobe woman or something on the set – and they're... they are standing behind a wall about that high, and they're both leaning their elbows on the wall and they're talking, and I was down below, and I went like that and took the picture, and, you know, you wait for... and you peel it off and the old Polaroid, and you look, and I had managed to cut their heads off by accident, so that all you see is their bodies and their arms and everything like that, and you know exactly what's going on; you know that he's hitting on her, and you know that he's going to succeed, and it just... just by their... you know, I don't want to sound like the Bush Administration, but their body language, all of it, it just works, and there is this extraordinary photograph that I took utterly by accident; it's wonderful.
And every once in a while, a movie... a movie still thing like that would happen and that's the only kind of still photography I can take, and those by the way are all color, because they're color Polaroids, so I knew nothing about black and white, except what, you know, you'd heard that you know you can't separate by color – you have to separate by back light because they are so close that you can't count on the green separating from the yellow from the blue from the red. But I was curiously not terrified by it; I don't know why I wasn't terrified, but I... and I really don't know why I wasn't, but I wasn't, particularly because it didn't seem to me that it was going to be that big a problem, and also the movies that were lodged in my head, and, as I think I've talked about, the... the newsreels and the things that are from my childhood were all black and white.
Michael Chapman (1935-2020), an American cinematographer, had a huge influence on contemporary film-making, working on an impressive array of classic films including 'Taxi Driver', 'Raging Bull', 'The Lost Boys' and 'The Fugitive'.
Title: "Raging Bull": Stills and first job in black and white
Listeners: Glen Ade Brown
British Director of Photography and Camera Operator Glen Ade Brown settled in Los Angeles 10 years ago.

He has been working on features, commercials and reality TV. He played an instrumental role in the award-winning ABC Family series "Switched" and is also a recipient of the Telly and the Cine Golden Eagle awards for Best Cinematography. He was recently signed by the Judy Marks Agency and is now listed in her commercial roster.
Tags: Raging Bull, 1960s
Duration: 3 minutes, 43 seconds
Date story recorded: May 2004
Date story went live: 24 January 2008