NEXT STORY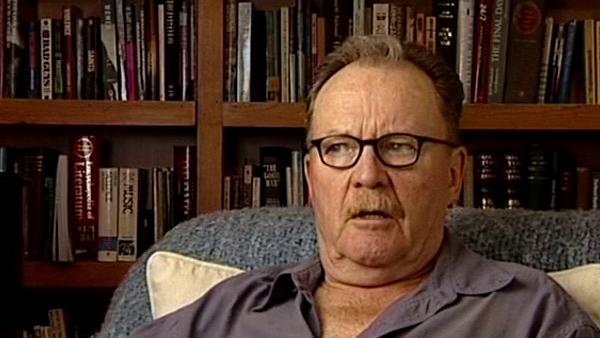 'You can fight anything but can't fight technology'
Influences and inspirations
Michael Chapman
Film-maker
1
...
6
7
8
9
10
Most important certainly [Jean-Luc] Godard and Raoul Coutard and everything with Gordy [Gordon Willis], and, that's an interesting question. I can't... and, sort of primordially, as I... as I said, the newsreels that I remember as a child. Because they were the first images that totally convinced me of the power of movies to show. And, of course, they had the great advantage of being movies... newsreels... Second World War, you know. Battleships and guns and tanks and airplanes and everything, but they just brought to this small boy in Wellesley or Framingham, Massachusetts, the images of the power of visual art, you know. There it came... my God, a huge battleship coming, or whatever it was. Or the tragedy of dead bodies and... and people shot in the war. I mean, it was overpowering, and I know that they have stayed in my mind far more than I thought they had. Stayed in a sort of preconscious part of my mind as... as part of the power of... that movies could attain, that... that imagery, visual imagery could attain. It's also part of why I have always been so fascinated by home movies and... and snap shots and family albums and things. They seem almost always more powerful than... than fictionalized movies, you know. I mean, anybody's home movies are... they're almost like an indictment of some kind. There's always a hint of tragedy or... or strangeness or story that you're never going to figure out. If you look... if you go to anybody's house and begin looking at their family snapshot albums going back over generations, and you begin to feel a sense of... of the strangeness of life, you know. They're fascinating. Or go into second-hand stores and buy old... like old postcards do some of the same thing. Postcards from tiny villages, and postcards that show this and that. They begin to tell elaborate stories that you can only barely grasp. And all of that kind of imagery has, I think, clearly... I certainly talked of... I mean, if you read what Godard has had to say over the years, he says very much the same sort of thing. In fact, he did one time an experiment of taking a whole set of newsreels from the Second World War of the same events, but from the Allied side and the German side, and things like that, and he edited them together or separately, side by side. And, it must have been fascinating to see.
That kind of... of imagery – be they stills or... or movies – have always fascinated me and have been, I think, much more of a suggestive element in my work than I probably consciously know – or most of the time know, anyway. I certainly don't think of when I'm doing it. But it's always the... the... the basic... whatever the word is... demi-urge, or something, way down in my mind that helps me. I think quite strongly that... so that as far as the influence of specific directors and cameramen... I mean, certainly Gordy... certainly Gordy... certainly Raoul Coutard, certainly various classic Hollywood movies that I saw as a child and as a young man influenced me. But more than anything, I think, is home movies and postcards and snap shots in family albums. Those really influenced me a lot, without my knowing it. As any family album is... is an indictment, practically, of some kind. Even the happiest family.
Michael Chapman (1935-2020), an American cinematographer, had a huge influence on contemporary film-making, working on an impressive array of classic films including 'Taxi Driver', 'Raging Bull', 'The Lost Boys' and 'The Fugitive'.
Title: Influences and inspirations
Listeners: Glen Ade Brown
British Director of Photography and Camera Operator Glen Ade Brown settled in Los Angeles 10 years ago.

He has been working on features, commercials and reality TV. He played an instrumental role in the award-winning ABC Family series "Switched" and is also a recipient of the Telly and the Cine Golden Eagle awards for Best Cinematography. He was recently signed by the Judy Marks Agency and is now listed in her commercial roster.
Tags: Second World War, Jean-Luc Godard, Raoul Coutard, Gordon Willis
Duration: 3 minutes, 51 seconds
Date story recorded: May 2004
Date story went live: 29 September 2010