NEXT STORY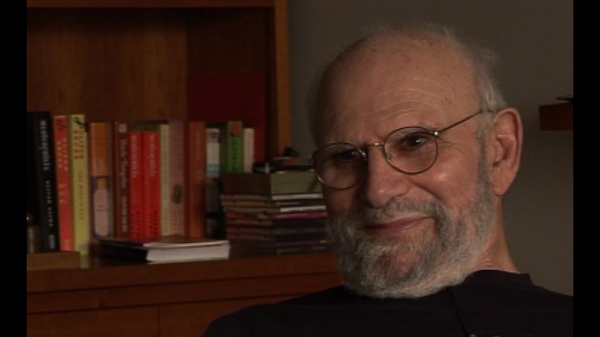 Encouragement from James Purdon Martin
Letters to the editors of 'The Lancet' and 'JAMA'
1
...
11
12
13
14
15
...
36
In 1970, I started to publish something about my patients in what, for me, has always been a favourite form, the epistolary form, the Letter to the Editor. And in one week I sent off four letters to the editor of The Lancet about these patients, which he liked and he immediately accepted. And I had a vision that I would like to have a letter to the editor in all 52 issues of The Lancet. This would become a weekly thing: 'News from our western front, Oliver Sacks telling us about his exciting patients in New York'. I wish I... I wish I had done more. But what happened was my then boss got angry. He said, 'Why are you publishing these things in England? You're here in America, you must write something for JAMA and not these... these anecdotal, picturesque letters, but a sort of statistical survey of all the patients and how they've done'. I did this reluctantly, and JAMA published it. And whereas I'd got lots of charming letters, personal letters, after my letters to The Lancet, there was a strange, rather frightening silence after the letter in JAMA.
And then in October of 1970, a whole issue of JAMA was devoted to highly critical and sometimes accusatory letters from various colleagues about my letter in July. Basically, the authors of these letters said, 'Sacks is off his head'. They said, 'We ourselves have seen dozens of patients, we've never seen anything like what Sacks describes'. One of my colleagues in New York said that he had seen 162 patients at a hospital in New York, and he'd never seen anything like it. I wrote back to him saying, 'Dear Dr M, 15 of your patients are now under my care. Would you like to visit them and see what's going on?' I didn't get any answer. And it became clear to me then that some of my colleagues were very much downplaying some of the negative effects of L-DOPA. There was one letter saying that even if what I described was real, I shouldn't publish it because it would impact, negatively impact – horrible American phrase – it would 'negatively impact the atmosphere of optimism necessary for the therapeutic reaction to L-DOPA'. I...I was very angry with the editor of JAMA. I think he should have given me a chance to deal with these letters publicly. I think it was dishonest and malicious to have published these attacks. You know, I could have made a careful and dignified, and useful, response in that same October issue.
But anyhow this got me riled up, and I was then feeling – in the latter part of '70 and in '71 – how can I publish this stuff? I had a strong feeling that... that I was the luckiest neurologist in the world. That I was seeing wonderful things, and not simply one extraordinary patient, they were all extraordinary.
Oliver Sacks (1933-2015) was born in England. Having obtained his medical degree at Oxford University, he moved to the USA. There he worked as a consultant neurologist at Beth Abraham Hospital where in 1966, he encountered a group of survivors of the global sleepy sickness of 1916-1927. Sacks treated these patients with the then-experimental drug L-Dopa producing astounding results which he described in his book Awakenings. Further cases of neurological disorders were described by Sacks with exceptional sympathy in another major book entitled The Man Who Mistook His Wife For A Hat which became an instant best seller on its publication in 1985. His other books drew on his rich experiences as a neurologist gleaned over almost five decades of professional practice. Sacks's work was recognized by prestigious institutions which awarded him numerous honours and prizes. These included the Lewis Thomas Prize given by Rockefeller University, which recognizes the scientist as poet. He was an honorary fellow of both the American Academy of Arts and Letters and the American Academy of Arts and Sciences, and held honorary degrees from many universities, including Oxford, the Karolinska Institute, Georgetown, Bard, Gallaudet, Tufts, and the Catholic University of Peru.
Title: Letters to the editors of 'The Lancet' and 'JAMA'
Listeners: Kate Edgar
Kate Edgar, previously Managing Editor at the Summit Books division of Simon and Schuster, began working with Oliver Sacks in 1983. She has served as editor and researcher on all of his books, and has been closely involved with various films and adaptations based on his work. As friend, assistant, and collaborator, she has accompanied Dr Sacks on many adventures around the world, clinical and otherwise.
Tags: The Lancet, JAMA, Awakenings
Duration: 4 minutes, 7 seconds
Date story recorded: September 2011
Date story went live: 02 October 2012