NEXT STORY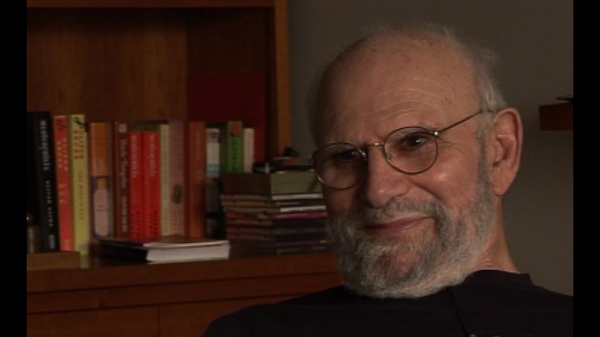 Hoping my work has helped others
Glad to be - roughly - healthy at an old age
1
...
24
25
26
27
28
...
36
As I talk about Isaacson and Bennet and Temple and Gary and Virgil, they come alive for me again as... as I hope they come alive for... for readers. I'm also glad to be able to talk about them while I still have memory and mind, roughly, intact. Alas, too many of my contemporaries have... have got Alzheimer's or Lewy body disease and I don't know what the future holds for me. And I feel it's important that I... that I talk and write while I'm able to. This, alas, didn't happen with my cousin, Carmel, who... Aubrey's sister, she'd had a very full and fascinating life as an actress and as many other things, and I know that when she became ill she wanted to get a word processor and to write a memoir. But she didn't and dementia overtook her. On the other hand, I'm very glad that my... that Aubrey's widow, Suzie, at the age of 88 was able to write a quite wonderful memoir which is not only popular but really important. Because of... because she was herself privy, you know, to the centre of Israeli politics and everything which went on in the Middle East for... for 50 years.
I, but I... I like to speak and I'm glad I can speak now of... of my… I don't know whether to call them patients, subjects, characters, friends, collaborators, sort of all of these. There was a... a film, I think it was called Moulin Rouge, of Toulouse-Lautrec and José Ferrer, the actor, impersonated or acted Toulouse-Lautrec. He... I think he walked around on his knees, it was rather an amazing orthopaedic achievement. But why I mention it is that when, after a fall, a catastrophic fall down a flight of stairs, you see Toulouse-Lautrec dying, as he is dying La Goulue and all sorts of his characters from the Moulin Rouge... come to him and dance in front of him. I find myself emotionally affected by this and... and I imagine and... bid him farewell and I, sort of, imagine that some of my own characters may… I'm not usually emotional, I'm very surprised and somewhat embarrassed that... that my voice becomes unsteady and tears enter my eyes, but there you are.
Oliver Sacks (1933-2015) was born in England. Having obtained his medical degree at Oxford University, he moved to the USA. There he worked as a consultant neurologist at Beth Abraham Hospital where in 1966, he encountered a group of survivors of the global sleepy sickness of 1916-1927. Sacks treated these patients with the then-experimental drug L-Dopa producing astounding results which he described in his book Awakenings. Further cases of neurological disorders were described by Sacks with exceptional sympathy in another major book entitled The Man Who Mistook His Wife For A Hat which became an instant best seller on its publication in 1985. His other books drew on his rich experiences as a neurologist gleaned over almost five decades of professional practice. Sacks's work was recognized by prestigious institutions which awarded him numerous honours and prizes. These included the Lewis Thomas Prize given by Rockefeller University, which recognizes the scientist as poet. He was an honorary fellow of both the American Academy of Arts and Letters and the American Academy of Arts and Sciences, and held honorary degrees from many universities, including Oxford, the Karolinska Institute, Georgetown, Bard, Gallaudet, Tufts, and the Catholic University of Peru.
Title: Glad to be - roughly - healthy at an old age
Listeners: Kate Edgar
Kate Edgar, previously Managing Editor at the Summit Books division of Simon and Schuster, began working with Oliver Sacks in 1983. She has served as editor and researcher on all of his books, and has been closely involved with various films and adaptations based on his work. As friend, assistant, and collaborator, she has accompanied Dr Sacks on many adventures around the world, clinical and otherwise.
Tags: Isaacson, Temple Grandin, Alzheimer's Disease, Lewy body disease, Israel, Moulin Rouge, Henri de Toulouse-Lautrec, John Bennet, Aubrey Eban, Abba Eban, José Ferrer, La Goulue, Carmel Ross, Suzy Eban
Duration: 3 minutes, 34 seconds
Date story recorded: September 2011
Date story went live: 02 October 2012