NEXT STORY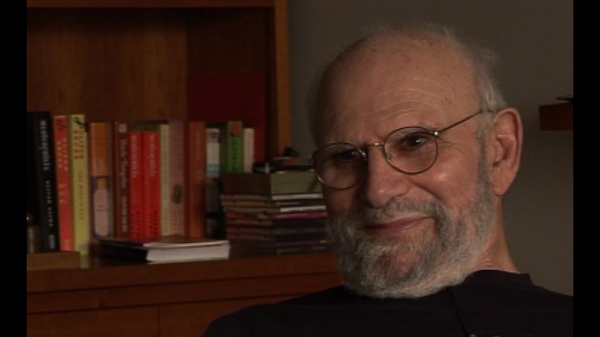 Roald Hoffmann's Chemistry Imagined
Writing about my two other main interests: chemistry and museums
1
...
25
26
27
28
29
...
36
I've mostly spoken about medical work and neurology but two… but there were outside interests and opportunities and invitations. And in 1993 two of them came my way. One of them came from Bob Silvers, the editor of The New York Review of Books. He had sent me books over the years to review, I'd always excused myself from doing so, although, of course, one of them, When the Mind Hears, had led to a book of my own. But this book he sent me, A History of Chemistry [sic] by David Knight fascinated me very much. And in particular I was deeply fascinated by Knight's portrait of Humphry Davy. Humphry Davy had been one of my idols in my own chemistry boyhood. It was Humphry Davy who was the first to use a battery and an electric current to isolate elements and this way he had isolated and discovered sodium, potassium, calcium, strontium, barium. He discovered more elements than... than anyone else. He… I was intrigued by his life, by his relation to Faraday who was one of his students at first. And David Knight's book… I don't know that, yes, I don't quite know whether I reviewed it, as such. I think my review of the book turned into an essay on Humphry Davy. And my favourite period in chemistry, really, a wonderful period in science and art… Richard Holmes had recently written about this, that period between about 1790 and... and 1820. It also caused me to think of some of my own boyhood in chemistry. And so this piece on Humphry Davy, which was partly a review and partly reminiscence and partly just a... a sort of, lyrical remembering of Humphry Davy, came out and Bob Silvers presented me with an early copy of it on my birthday, my 60th birthday in... in '93.
At about the same time, I had another invitation from a magazine – I think... I think it was Discover Magazine. They said they were devoting an issue to museums and would I care to write about this? And since museums, like public libraries had been crucial for me growing up, much more so than any formal schooling, and since I had spent hundreds of hours in the South Kensington museums, in the Natural History Museum, the Science Museum and the
Geology Museum – at that time the Geology Museum was separate, it wasn't fused with the Natural History Museum as it is now – I... I had spent so many... so many hours in museums including, on one occasion, hiding when the Natural History Museum closed at night and spending a spooky night there, where... where dinosaur skeletons suddenly loomed up in front of me. I can't say which of those museums was my favourite, I... or rather I should say that the Science and Geology Museums were at first my favourite because my love was in chemistry and the physical sciences and mineralogy. And then, when I was 14 plus and turned towards biology, then the Natural History Museum became my favourite. And I actually, when I was 16, got a ticket which enabled me to go into what they called the New Spirit building because, in any museum, behind what's actually shown, there is the rest of the iceberg, the 6/7, the 99% of specimens which are not on show and all the research which goes on. I still have that ticket and I was able to show it to the director of the museum when I went there with you, Kate, a couple of years ago. So, I wrote about the South Kensington museums.
So, one way and another, in these two articles in '93 I was both looking back to early adolescence and also the years just before adolescence. And what meant most to me at that time: chemistry, Humphry Davy, history of chemistry and the museums.
Oliver Sacks (1933-2015) was born in England. Having obtained his medical degree at Oxford University, he moved to the USA. There he worked as a consultant neurologist at Beth Abraham Hospital where in 1966, he encountered a group of survivors of the global sleepy sickness of 1916-1927. Sacks treated these patients with the then-experimental drug L-Dopa producing astounding results which he described in his book Awakenings. Further cases of neurological disorders were described by Sacks with exceptional sympathy in another major book entitled The Man Who Mistook His Wife For A Hat which became an instant best seller on its publication in 1985. His other books drew on his rich experiences as a neurologist gleaned over almost five decades of professional practice. Sacks's work was recognized by prestigious institutions which awarded him numerous honours and prizes. These included the Lewis Thomas Prize given by Rockefeller University, which recognizes the scientist as poet. He was an honorary fellow of both the American Academy of Arts and Letters and the American Academy of Arts and Sciences, and held honorary degrees from many universities, including Oxford, the Karolinska Institute, Georgetown, Bard, Gallaudet, Tufts, and the Catholic University of Peru.
Title: Writing about my two other main interests: chemistry and museums
Listeners: Kate Edgar
Kate Edgar, previously Managing Editor at the Summit Books division of Simon and Schuster, began working with Oliver Sacks in 1983. She has served as editor and researcher on all of his books, and has been closely involved with various films and adaptations based on his work. As friend, assistant, and collaborator, she has accompanied Dr Sacks on many adventures around the world, clinical and otherwise.
Tags: New York Review of Books, When the Mind Hears, Ideas in Chemistry, A History of the Science, Discover, Natural History Museum, South Kensington, Science Museum, Geology Museum, Humphry Davy, Robert B Silvers, David M Knight, Richard Holmes
Duration: 5 minutes, 12 seconds
Date story recorded: September 2011
Date story went live: 02 October 2012