NEXT STORY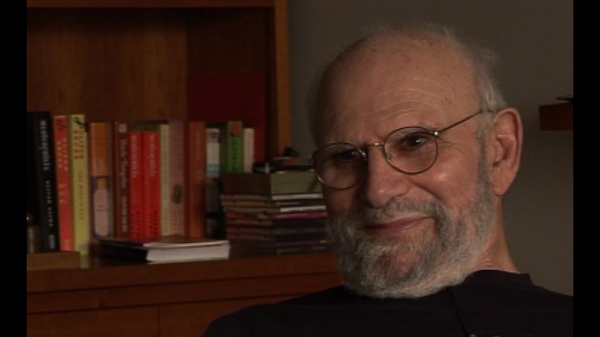 Anything better than Star Trek?
My love of scientific exploration books
1
...
29
30
31
32
33
...
36
I loved, and still love, books of scientific travel. The greatest one, of course, is Darwin, and the Beagle, but there's Humboldt's narrative, there's Bates on the Amazon, there's Wallace in the Malay Archipelago, Spruce's travels in South America, pushing back the new and unknown, and again, perhaps partly based on that, sort of, Conan Doyle's Challenger novels. The... The Lost World, a plateau somewhere in South America, with... with prehistoric life there. In fact, in Venezuela there are these strange things. I don't know how to pronounce the word, tepuis, which are really vertical hills, which are quite unclimbable. The only way to… and which all have extraordinary endemics... endemic species on top, and you can only get on top by helicopter, but maybe these tepuis were behind The Lost World.

But, I think, when I grew up, as I was a boy, I think, I... I loved reading about William Beebe, and exploring the ocean depths. Incidentally, a remarkable short story of HG Wells, probably written in the 1890s, imagines a Bathysphere, very much like the one which Beebe used in the 1930s. The... but maybe some of that 19th century spirit of exploration, and seeing new worlds and going where no man has gone before, which then, because of political correctness, had to be turned into where no one has gone before, which… and Edelman laughs at this political correctness thing, and occasionally he says, perhaps he should change his name to Edelperson. But, yes, here is a team of people who are, sort of, colleagues and friends, and... and they are investigating the universe, and I... I liked that very much, whereas, Star Wars bores me stiff. It's... it's sort of, cowboy and Indian stuff.
Oliver Sacks (1933-2015) was born in England. Having obtained his medical degree at Oxford University, he moved to the USA. There he worked as a consultant neurologist at Beth Abraham Hospital where in 1966, he encountered a group of survivors of the global sleepy sickness of 1916-1927. Sacks treated these patients with the then-experimental drug L-Dopa producing astounding results which he described in his book Awakenings. Further cases of neurological disorders were described by Sacks with exceptional sympathy in another major book entitled The Man Who Mistook His Wife For A Hat which became an instant best seller on its publication in 1985. His other books drew on his rich experiences as a neurologist gleaned over almost five decades of professional practice. Sacks's work was recognized by prestigious institutions which awarded him numerous honours and prizes. These included the Lewis Thomas Prize given by Rockefeller University, which recognizes the scientist as poet. He was an honorary fellow of both the American Academy of Arts and Letters and the American Academy of Arts and Sciences, and held honorary degrees from many universities, including Oxford, the Karolinska Institute, Georgetown, Bard, Gallaudet, Tufts, and the Catholic University of Peru.
Title: My love of scientific exploration books
Listeners: Kate Edgar
Kate Edgar, previously Managing Editor at the Summit Books division of Simon and Schuster, began working with Oliver Sacks in 1983. She has served as editor and researcher on all of his books, and has been closely involved with various films and adaptations based on his work. As friend, assistant, and collaborator, she has accompanied Dr Sacks on many adventures around the world, clinical and otherwise.
Tags: HMS Beagle, Tepuis, Venezuela, The Lost World, Star Wars, Star Trek, Charles Darwin, Alexander von Humboldt, Henry Walter Bates, Arthur Conan Doyle, Alfred Russel Wallace, William Beebe, HG Wells, Gerald Edelman
Duration: 2 minutes, 43 seconds
Date story recorded: September 2011
Date story went live: 02 October 2012