NEXT STORY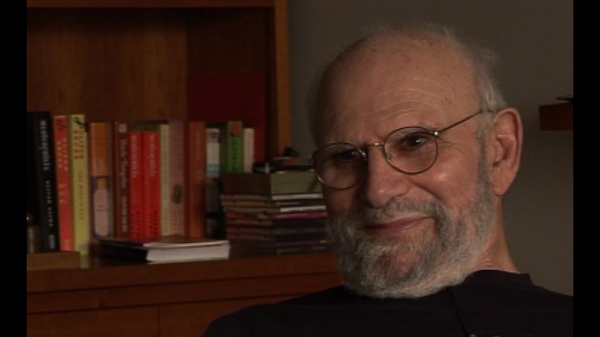 Feeling at home with Darwin
Marie Stopes' botanical work and its influence on me
1
...
31
32
33
34
35
36
People wondered what had happened to her. They said there were her... her great two volumes on the Cretaceous flora – I've got them here – and they said, then she disappeared. Well, of course she disappeared, which the fossil botanists might not know, into world notoriety as a champion of women's rights, of open sexuality and all of that. There had been a, sort of, transition period. She herself was a great expert on the sexuality of cycads, these primitive trees, and had shown that cycads had motile spermatozoa... like lower plants. And there was a Japanese botanist who had shown that ginkgos had motile spermatozoa. And they were drawn together by their shared interest in motile spermatozoa in low plants and also because they fell in love with one another, but the Japanese botanist was married and there were big ethnic differences and this was a heartbreaking affair for her which she wrote about. And then in one swoop, she moved from cycad sexuality to human sexuality. I don't know why I'm telling this story, but it is a story I heard. But my main point is that some fairly early... and especially in relation to plants changing and evolving, but also their pollinators, this gave me something of a feeling for evolution. And this, really, blossomed for all of us, I think, when... for Eric Korn and Jonathan and myself, when we were with our favourite school teacher, Sidney Pask, at St Paul's.

Curiously, though, the Darwin which was presented there was not so much the Darwin of The Origin or The Descent of Man. It was the Darwin of the six or the five-and-a-half botany books, the Darwin who wrote about the fertilisation of orchids, about insectivorous plants, about climbing plants, and an amazing book on the power of movement in plants. And we... we absorbed evolution through the plant world very much. And... and in a way, this had been Darwin's own rather quiet... yes, he used the phrase... it was Darwin... Darwin spoke of his own 'flank movement'. If he spoke about human beings and apes, he would run into Richard Owen, he would run into, sort of, tremendous antagonism at the notion of... of human beings having... having ancient roots and lower origins. But with plants, plants were in the garden, somehow people allowed the idea of evolution in the plant world, I think, before it came into the animal world and to some extent this was what happened with us. My interest in plants and ancient plants, in primitive plants, in the evolution of plants still continues and, in fact, I wrote a piece about it just a couple of month ago, because out here in New York on an old railway line which is now being converted for public use, there is a marvellous display of horsetails and so I wrote a piece about this. But then horsetails reminded me of the fact that there used to be giant trees called calamites back in the Palaeozoic. And I can't look at a horsetail without the present becoming transparent and like a window looking into these huge vistas of past time.
Oliver Sacks (1933-2015) was born in England. Having obtained his medical degree at Oxford University, he moved to the USA. There he worked as a consultant neurologist at Beth Abraham Hospital where in 1966, he encountered a group of survivors of the global sleepy sickness of 1916-1927. Sacks treated these patients with the then-experimental drug L-Dopa producing astounding results which he described in his book Awakenings. Further cases of neurological disorders were described by Sacks with exceptional sympathy in another major book entitled The Man Who Mistook His Wife For A Hat which became an instant best seller on its publication in 1985. His other books drew on his rich experiences as a neurologist gleaned over almost five decades of professional practice. Sacks's work was recognized by prestigious institutions which awarded him numerous honours and prizes. These included the Lewis Thomas Prize given by Rockefeller University, which recognizes the scientist as poet. He was an honorary fellow of both the American Academy of Arts and Letters and the American Academy of Arts and Sciences, and held honorary degrees from many universities, including Oxford, the Karolinska Institute, Georgetown, Bard, Gallaudet, Tufts, and the Catholic University of Peru.
Title: Marie Stopes' botanical work and its influence on me
Listeners: Kate Edgar
Kate Edgar, previously Managing Editor at the Summit Books division of Simon and Schuster, began working with Oliver Sacks in 1983. She has served as editor and researcher on all of his books, and has been closely involved with various films and adaptations based on his work. As friend, assistant, and collaborator, she has accompanied Dr Sacks on many adventures around the world, clinical and otherwise.
Tags: St Paul's School, The Origin of Species, The Descent of Man, Charles Darwin, Marie Stopes, Eric Korn, Jonathan Miller, Richard Owen, Sidney Pask
Duration: 4 minutes, 25 seconds
Date story recorded: September 2011
Date story went live: 02 October 2012