NEXT STORY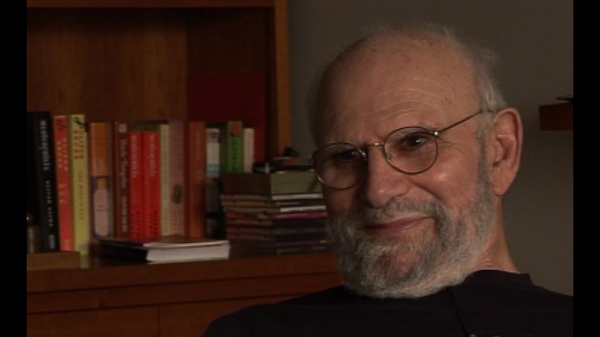 The origin of individuals: Gerald Edelman and Darwin
Feeling at home with Darwin
1
...
31
32
33
34
35
36
I think I felt deeply at home as I read more Darwin. Thomas Huxley wrote a book called Man's Place in Nature, and I started to know my place in nature. I was... I was happy to be a mammal and to be a vertebrate and... and to belong in a zoology book. The notion of my continuity with the animal kingdom delighted me and still delights me and the continuity, the idea of continuity was central in all of Darwin and also the idea of change by... by infinite gradation, by an infinite number of infinitesimal changes. I... I wrote a piece about Darwin and flowering plants a couple of years ago, maybe it was a bit more, and I at first thought of two other pieces. I wanted to write about Darwin and earthworms. Darwin's last book was on earthworms. And I was doing this, I filled my kitchen with earthworms. My neighbour Neil I would bring up buckets of soil. I had worms everywhere. I... I was enchanted when Darwin has a chapter on the psychology of worms and... and how their modesty may be overcome sometimes by the force of their sexuality and then they actually couple and copulate, which is rather dangerous, on the surface of the earth instead of safe underground. And Darwin also has this amazing picture of the earth's geography and as having been largely reshaped by... by worms. What can one worm do? Well, but if it's a million worms or a billion worms or trillions of worms over millions of years, and it's very difficult for human beings to grasp the idea of the infinitesimal and of slow change. But... the worm book brings this out very much, also like... like the coral reef book. One... one coral reef polyp is nothing, but you have... when you have the Great Barrier Reef in Australia, that's a different matter. But Stephen Jay Gould had written such a beautiful essay on the Darwin of infinitesimal changes of... of worms and coral reefs, that I, you know, I... and I didn't have a primary knowledge there, whereas I'd been immersed in botany and in fossil botany almost since boyhood.
Oliver Sacks (1933-2015) was born in England. Having obtained his medical degree at Oxford University, he moved to the USA. There he worked as a consultant neurologist at Beth Abraham Hospital where in 1966, he encountered a group of survivors of the global sleepy sickness of 1916-1927. Sacks treated these patients with the then-experimental drug L-Dopa producing astounding results which he described in his book Awakenings. Further cases of neurological disorders were described by Sacks with exceptional sympathy in another major book entitled The Man Who Mistook His Wife For A Hat which became an instant best seller on its publication in 1985. His other books drew on his rich experiences as a neurologist gleaned over almost five decades of professional practice. Sacks's work was recognized by prestigious institutions which awarded him numerous honours and prizes. These included the Lewis Thomas Prize given by Rockefeller University, which recognizes the scientist as poet. He was an honorary fellow of both the American Academy of Arts and Letters and the American Academy of Arts and Sciences, and held honorary degrees from many universities, including Oxford, the Karolinska Institute, Georgetown, Bard, Gallaudet, Tufts, and the Catholic University of Peru.
Title: Feeling at home with Darwin
Listeners: Kate Edgar
Kate Edgar, previously Managing Editor at the Summit Books division of Simon and Schuster, began working with Oliver Sacks in 1983. She has served as editor and researcher on all of his books, and has been closely involved with various films and adaptations based on his work. As friend, assistant, and collaborator, she has accompanied Dr Sacks on many adventures around the world, clinical and otherwise.
Tags: Man's Place in Nature, Great Barrier Reef, Australia, Charles Darwin, Thomas Huxley
Duration: 2 minutes, 59 seconds
Date story recorded: September 2011
Date story went live: 02 October 2012