NEXT STORY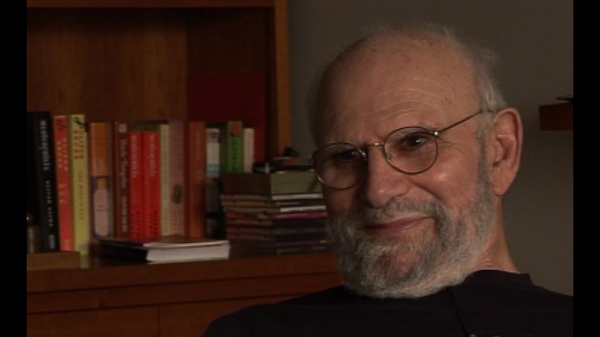 Table conversation at home was all medical
My mother's career as a woman surgeon
1
2
3
4
5
6
...
36
Well, my mother was certainly unusual in being a woman surgeon, and she was one of the very first women in the Royal College of Surgeons, I think, maybe the third or fourth. A lot of her older sisters had become suffragettes. I mean, they were... they were tough, intelligent women and they wanted all the rights. My mother was not tough in a confrontational way, but she was extremely tough in her stubbornness and fidelity and tenacity, so she wanted to become a doctor. There was one point, I think, at which she had wanted to become a chemist. Many of her brothers were chemists and my mother was fond of chemistry, but when she had set her mind on becoming a doctor, nothing was going to stop her. And she had a, I suppose, in a way, a brilliant academic career in that she took all the prizes at school and at medical school, and... and she obtained staff positions and fellowship of the Royal College when she was... when she was very young. I do not know, however, that she was that comfortable in a male, or perhaps I should say, in masculine society, so the main hospital she worked in was the EGA, the Elizabeth Garrett Anderson Hospital.
Elizabeth Garrett Anderson had been the first woman physician in England. She had... Elizabeth Garrett Anderson had actually... had to go Paris to get her MD. The... but my mother stayed with the Elizabeth Garrett Anderson Hospital from her first appointment in probably 1920, maybe earlier, till she was 65 and retired.
She also used to go to the Marie Curie Hospital and told me how she had once seen Marie Curie. And she also told me... I'm being completely irrelevant here, but this is... she told me how some patients with cancers were given tiny gold needles containing radon, and I asked her if she would bring one of them back, or perhaps she just did, bring one of them back. I think the radon had evaporated by then. Radon only has a half-life of three days. But... and, of course, my mother was also at the Royal Free Hospital and that was, to go back to the start, that was when my editor had been a trainee nurse and had heard her talk in September of '33.
Oliver Sacks (1933-2015) was born in England. Having obtained his medical degree at Oxford University, he moved to the USA. There he worked as a consultant neurologist at Beth Abraham Hospital where in 1966, he encountered a group of survivors of the global sleepy sickness of 1916-1927. Sacks treated these patients with the then-experimental drug L-Dopa producing astounding results which he described in his book Awakenings. Further cases of neurological disorders were described by Sacks with exceptional sympathy in another major book entitled The Man Who Mistook His Wife For A Hat which became an instant best seller on its publication in 1985. His other books drew on his rich experiences as a neurologist gleaned over almost five decades of professional practice. Sacks's work was recognized by prestigious institutions which awarded him numerous honours and prizes. These included the Lewis Thomas Prize given by Rockefeller University, which recognizes the scientist as poet. He was an honorary fellow of both the American Academy of Arts and Letters and the American Academy of Arts and Sciences, and held honorary degrees from many universities, including Oxford, the Karolinska Institute, Georgetown, Bard, Gallaudet, Tufts, and the Catholic University of Peru.
Title: My mother's career as a woman surgeon
Listeners: Kate Edgar
Kate Edgar, previously Managing Editor at the Summit Books division of Simon and Schuster, began working with Oliver Sacks in 1983. She has served as editor and researcher on all of his books, and has been closely involved with various films and adaptations based on his work. As friend, assistant, and collaborator, she has accompanied Dr Sacks on many adventures around the world, clinical and otherwise.
Tags: Royal College of Surgeons, Elizabeth Garrett Anderson and Obstetric Hospital, Marie Curie Hospital, Royal Free Hospital, Elizabeth Garrett Anderson, Marie Curie
Duration: 3 minutes, 37 seconds
Date story recorded: 19-23 September, 2011
Date story went live: 02 October 2012