NEXT STORY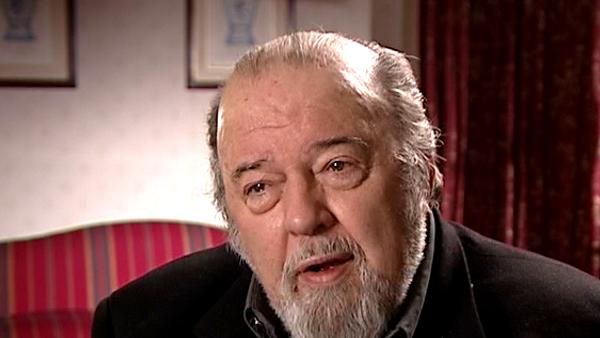 How Waiting For Godot changed my life
The secret of the Cambridge University drama department is...
Peter Hall
Theatre director
1
2
3
4
I was recently in America with my company, doing As You Like It, in Los Angeles. We went to the drama department of the University of Southern California because they asked us if we would go and do a workshop. There were a 100 students and I looked at these 100 students and thought, where on earth are you going to go? There aren't a 100 jobs in the American theatre for you, and of course, most of them go and work in drama departments. There's a whole world there, which is very inbred and very incestuous and quite distressing in many ways. Anyway, I was there with two young actors, both of whom had been turned out of Cambridge in the last few years and we did the balcony scene from Romeo and Juliet. And they were very appreciative and then we had 'Q&A', question and answer, and a young man said,'Could you tell us the secret of Cambridge drama?' And I said, 'I'm sorry, what do you mean?' And he said, 'Well, you're all different generations but the three of you all came from… came through Cambridge, and Cambridge has produced Nick Hytner and Trevor Nunn and Richard Eyre and Jonathan Miller and John Barton and Emma Thompson' and he went on and on, and on. He'd done his homework. He said: 'What is the secret of the Cambridge University drama department?' And I said to this hundred-full drama department: 'The secret of the Cambridge University drama department is that there isn't one'. The dean then said to me, 'You have just wrecked my entire… my entire being and why we're all here'. Anyway, it's true. Cambridge drama has been extraordinarily fertile in the last 50 years because there is this ramshackle theatre and the university give the committee, who are all students, a… a sum of money each year to portion out among themselves to do plays, and you'll gather from that that if you can survive Cambridge drama, you'll probably be all right in the profession, and I think this is absolutely true. I'm a little worried now because they're refurbishing and rehabilitating the theatre and I fear it may become very expensive and run by senior dons, but I hope it will continue to be the messy thing it is, which… because that's how the… the creativity works.
British-born theatre director, Sir Peter Hall (1930-2017), ran the Arts Theatre where, in 1955, he directed the English-language premiere of 'Waiting for Godot' by Samuel Beckett. He also founded the Royal Shakespeare Company when he was only 29, and directed the National Theatre from 1973 to 1988. He was at the Shakespeare Memorial Theatre in Stratford-on-Avon for two season from 1957-1959. He also directed 'Akenfield' for London Weekend Television and ran the Peter Hall Company, which has 40 productions worldwide to its name. In 1963, he was appointed Commander of the Order of the British Empire (CBE) and in 1977 was knighted for his contribution to the theatre. In 1999, he was also honoured with a Laurence Olivier Award.
Title: The secret of the Cambridge University drama department is...
Listeners: John Goodwin
Head of Press at the National Theatre (1974-1988), and earlier at the RSC (1960-1974), John Goodwin is the author of a best-selling paperback, A short Guide to Shakespeare's Plays, and co-author of Trader Faulkner's one-man show, Losing My Marbles. He is also editor of the play, Sappho, based on Alphonse Daudet's novel, and editor of a number of successful books, among them, Peter Hall's Diaries, and, British Theatre Design - the modern age.
Tags: As You Like It, Los Angeles, University of Southern California, USA, Cambridge University, Romeo and Juliet, Richard Eyre, Nick Hytner, Trevor Nunn, Jonathan Miller, John Barton, Emma Thompson
Duration: 2 minutes, 28 seconds
Date story recorded: February 2006
Date story went live: 24 January 2008