NEXT STORY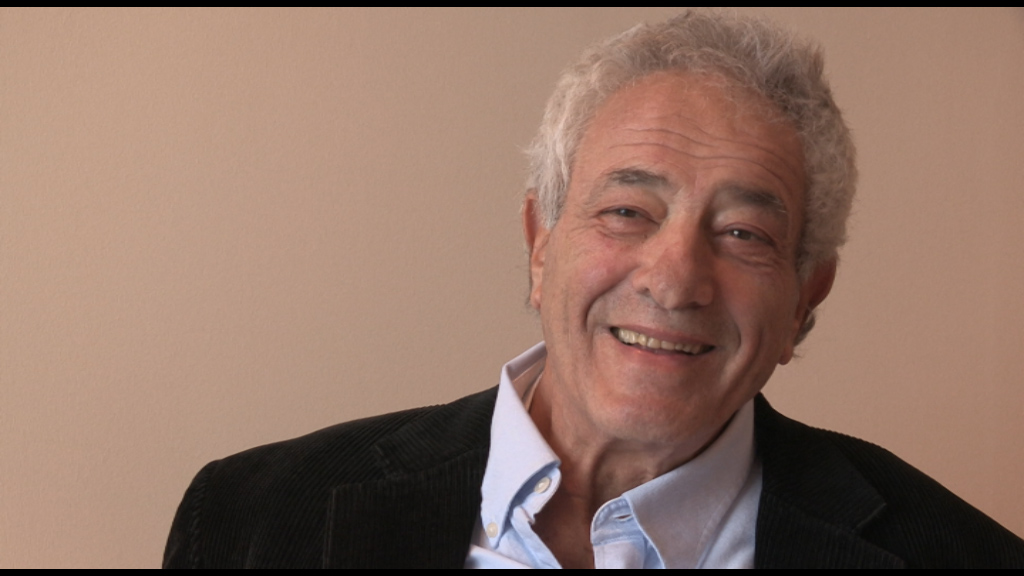 Catching the publishing 'bug'
My career in publishing begins
1
2
3
4
5
...
10
Oxford was in the middle of my Columbia years, because I was a bit of a… very much of a wild kid, I did very well, I had done very well in high school and I also did well in college, but college bored me, and my father, who had a very mistaken sense of England, he loved England but he didn't really understand it, he was, at the end of the day, German. And he thought Oxford was very conservative and he thought that – in fact it's quite the opposite of very conservative, a pretty wild time for most young people, who go up to either Oxford or Cambridge – but my father didn't know that, and he suggested to me that I apply. And I did apply, and I didn't want to go to Cambridge because my uncle was a don and fellow, I think he was a fellow of King's College at Cambridge, so I didn't want to go to Cambridge, I didn't want to be near any relatives. So I applied to various Oxford colleges, and got in. Christ Church accepted me, and I had a wonderful time there, and had a couple of girlfriends, too, but they're probably still alive somewhere, we will leave them out, but they will be in their 70s or 80s or whatever.
[Q] Okay, so where have we got to then, I suppose, you're going to… the Berlin thing would have been later on?
That was later on, that was after Ibiza, that was after Ibiza – Indiana University was after Ibiza and Berlin was after Indiana University, and then I came back to America and started working for small publishing companies as a reader. My French was much better then than it is now. I've never lived in France, but I'd been a good student of French in high school and college. I did reader's reports for American publishers, French and German books and wrote reports, and got an offer, curiously, on the same day from Knopf from a man named Bill Koshland, and I was supposed to be a reader for Alfred Knopf himself. I got an offer from a man named Howard Greenfeld, who was the head of a very small company called the Orion Press, like the constellation, not like the Irishman.
And I took that job, the latter one, because I thought in a small company I will learn much more than I will in a large company, and that was true. We were only seven or eight people at the Orion Press, and I did some editing, I did some proofreading, I did some copy editing, I did some publicising, I did some remaindering. We all had to do everything in a small place, and I remember Roger Strauss, who I knew, someone, my friend Milton Glaser had introduced me to Roger Strauss. Roger Strauss screamed at me on the telephone when I told him the decision I had made. He said to say no to Knopf and say yes to this tiny little company. 'Schmuck!' he said, 'if Tiffany's wants you to work for them, you go to work for Tiffany's.'
But I didn't go to work for Tiffany's, I went to work for this small company where I learned a lot. And I did it for that reason. I thought I would learn more. The pay was just as miserable in both places, but I thought, I'll be more important in a company with eight people than I will be in a company with, I don't know, hundreds, and it proved to be the case.
Peter Mayer (1936-2018) was an American independent publisher who was president of The Overlook Press/Peter Mayer Publishers, Inc, a New York-based publishing company he founded with his father in 1971. At the time of Overlook's founding, Mayer was head of Avon Books, a large New York-based paperback publisher. There, he successfully launched the trade paperback as a viable alternative to mass market and hardcover formats. From 1978 to 1996 he was CEO of Penguin Books, where he introduced a flexible style in editorial, marketing, and production. More recently, Mayer had financially revived both Ardis, a publisher of Russian literature in English, and Duckworth, an independent publishing house in the UK.
Title: My career in publishing begins
Listeners: Christopher Sykes
Christopher Sykes is an independent documentary producer who has made a number of films about science and scientists for BBC TV, Channel Four, and PBS.
Tags: Oxford University, Orion Press, Alfred Knopf
Duration: 4 minutes, 22 seconds
Date story recorded: September 2014-January 2015
Date story went live: 12 November 2015