NEXT STORY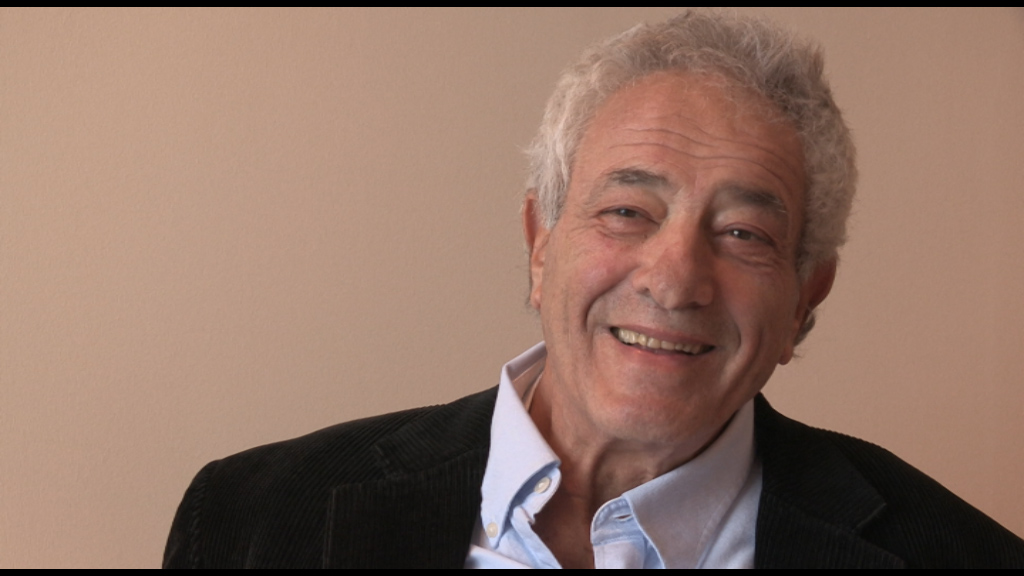 Making a living driving New York cabs
My graduate life after Columbia and Oxford
1
2
3
4
5
...
10
When I came… I lived in Spain after that, I'd jumped ship in Barcelona and I lived in Ibiza and I had some adventures. And then I applied at the end of that year in Spain for a graduate fellowship at Indiana University because my professor, my… one of the professors I was closest to, there were two, one was Richard Chase and the other one was Fred Dupee. Richard Chase was the one who advised me by letter to Spain that I should apply for this graduate fellowship because he was visiting professor at Indiana University that coming year and he would help me get this fellowship. He couldn't guarantee it, but he would put in a good word for me and blah, blah, and I did apply from Spain and I did get it.
And I did come home from Spain which is also a very funny story, but… I was on a ship - I won't tell the whole story now - I was on a ship which I just missed in Barcelona that I think had started in Genoa, stopped in Barcelona, picked up passengers and continued onto the United States. And I missed the ship, and I somehow got the Spanish coastguard, I don't know how I did, to chase the ship out to sea, and climbed up the side of the ship. It was a very large ship to get onboard with, I don't know, with 300 or 500 or 1000 passengers looking to see why their ship had stopped and the Spanish coastguard must have radioed this ship which had already left Barcelona, and everybody was looking over the side while I was clambering up the rope ladder to be welcomed furiously by the captain.
And on that ship was a man named Henry Wilson, and if we have time, he saw me clambering up the deck. He was a Hollywood agent and he was the discoverer and namer of Rock Hudson and Tab Hunter; those were not their real names. I don't know what their real names were, but he saw me clambering up the sides and thought he had a candidate for screendom or filmdom or Hollywoodiana or whatever. I was, however, going to Indiana University to study German and American literature under Richard Chase, but the experience on that ship was a long story and for another day.
And while I was at Indiana I had enough money for tuition and so on, but I didn't have any real money. I had a Plymouth car which I wanted to make into a convertible. So I took a steel saw and I cut the top off of this Plymouth sedan, this ancient Plymouth sedan, and then when I had the rectangle that had been cut out of the top with jagged edges, it was something like a can opener that I used to open the top of the car, I put it on a hinge so you could open it and close it and I used it as a taxi charging other students I think $40 round trip or something at Christmas or Thanksgiving to go to New York and financing my trips to New York to see my parents. And at Christmas to work in the Post Office Department sorting Christmas cards, well, mostly Christmas cards - you assumed from their shape that they were Christmas cards. And I work in the Post Office Department in the Bronx for at least one Christmas, but maybe two. I think, I don't remember any longer and I earned some extra money that way and then at the end of the Christmas season I drove these students back to Indiana University and I had some dosh in my pocket. And I remember the air rushing in through the top of this confected convertible and it… leaked, I think I got some rubber piping which I split open down the side and put around the jagged edges as some form of insulation against water which partly worked, but not too well, and that was part of my graduate life after Columbia and Oxford.
Peter Mayer (1936-2018) was an American independent publisher who was president of The Overlook Press/Peter Mayer Publishers, Inc, a New York-based publishing company he founded with his father in 1971. At the time of Overlook's founding, Mayer was head of Avon Books, a large New York-based paperback publisher. There, he successfully launched the trade paperback as a viable alternative to mass market and hardcover formats. From 1978 to 1996 he was CEO of Penguin Books, where he introduced a flexible style in editorial, marketing, and production. More recently, Mayer had financially revived both Ardis, a publisher of Russian literature in English, and Duckworth, an independent publishing house in the UK.
Title: My graduate life after Columbia and Oxford
Listeners: Christopher Sykes
Christopher Sykes is an independent documentary producer who has made a number of films about science and scientists for BBC TV, Channel Four, and PBS.
Tags: Indiana University, Barcelona, Richard Chase
Duration: 5 minutes, 48 seconds
Date story recorded: September 2014-January 2015
Date story went live: 12 November 2015