NEXT STORY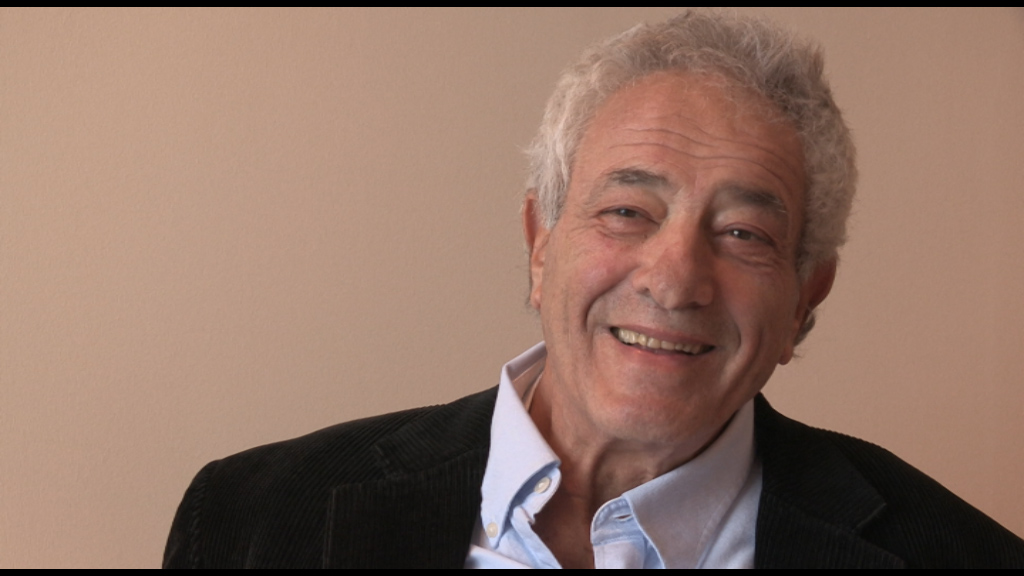 Being the centre of things
Gaining experience matters more than prestige
1
...
3
4
5
6
7
...
10
But while that was going on, somebody else that Milton helped me with, Bill Koshland at Knopf and Roger Straus at Farrar Straus gave me… because I could read German and I could read French, and they gave me French and German books to read and write reports on. And now I'm almost out of breath, but I did that for a while getting, I don't know, $25 per book or something like that, and then Knopf asked me if I would take a job there, a real job at Knopf being Alfred Knopf's first reader. And curiously, at the same time and on the same day a man named Howard Greenfeld, for whom I was also reading books in foreign languages, also offered me a job for the same amount of money as Knopf did, about $110 a week or something like that, and I took the job at Orion Press. Didn't take the job at Knopf, and I got a call the next day from Roger Straus who said, 'Kid, I got you that job at Knopf!' or, I recommended you when your reports were so good or something like that, 'and I understand you've turned it down'. So I remember saying to Roger Straus, well, I think I can learn much more in a small company than I can in a large company, and he said, 'But you'll be reading for Alfred Knopf who's a great publisher!' I said I'd rather learn about how publishing works which I can in a small company. And I remember there was a pause and then he said, 'Schmuck, if Tiffany's wants you to go to work for them you go to work for Tiffany's!' And then the phone was slammed down, and I thought that was the last I would ever hear of Roger Straus who had, up to that point, been very nice to me, seen me when I was looking for a job and given me various books to read and apparently recommended me, but it wasn't.
He remained very nice to me all the days of his life and actually when he died and there was a eulogy I think the family - I think it was the family - I was asked to give the eulogy at his memorial service, and I told this story actually that I'd told now in front of a good-sized audience who were paying him homage, but it was not the end of my… according to him I did the wrong thing, but I always did what seemed to me to be the right thing. It was not advice from others that inclined me one way or the other. It was what seemed to me to be the right way to go.
I mean, I, of course, listen to others, but I discovered that others very often give you advice that is obvious. I mean, obviously, it was more prestigious to go to work for Knopf than to go to work for the Orion Press, but I knew I didn't know very much and so I didn't want to be a reader for somebody else. I wanted to learn about publishing and I didn't think I would, as a reader for this great man, I didn't think I would learn as much as working in a small company where I had a hand in everything, even if often the everything was not very important, but the process is always is. So it doesn't matter what, how important something is, life is very often about process.
Peter Mayer (1936-2018) was an American independent publisher who was president of The Overlook Press/Peter Mayer Publishers, Inc, a New York-based publishing company he founded with his father in 1971. At the time of Overlook's founding, Mayer was head of Avon Books, a large New York-based paperback publisher. There, he successfully launched the trade paperback as a viable alternative to mass market and hardcover formats. From 1978 to 1996 he was CEO of Penguin Books, where he introduced a flexible style in editorial, marketing, and production. More recently, Mayer had financially revived both Ardis, a publisher of Russian literature in English, and Duckworth, an independent publishing house in the UK.
Title: Gaining experience matters more than prestige
Listeners: Christopher Sykes
Christopher Sykes is an independent documentary producer who has made a number of films about science and scientists for BBC TV, Channel Four, and PBS.
Tags: Orion Press, Alfred A Knopf, Roger Straus
Duration: 4 minutes, 46 seconds
Date story recorded: September 2014-January 2015
Date story went live: 12 November 2015