NEXT STORY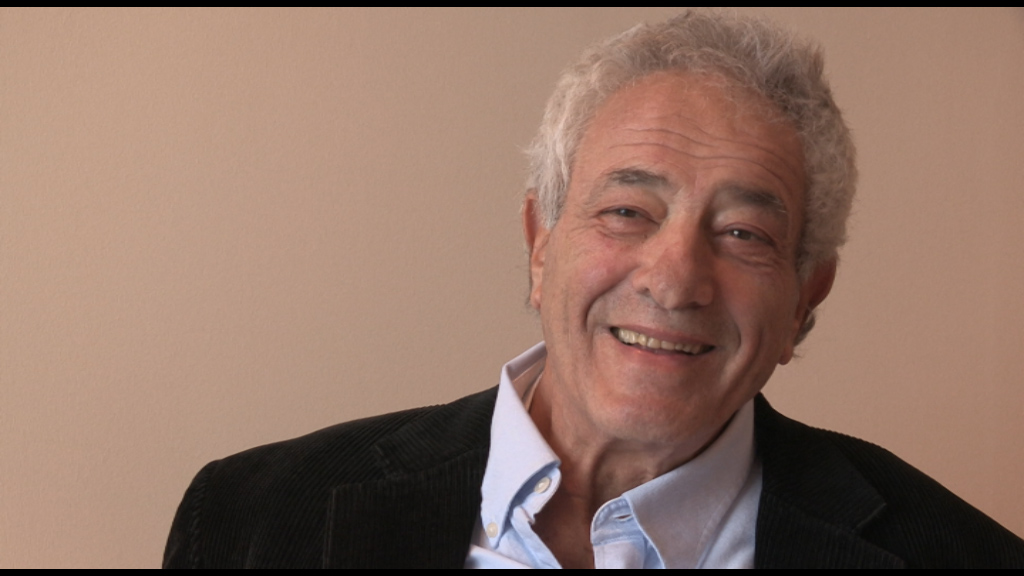 Working with my father
Tipping my hat to my family's background
1
...
3
4
5
6
7
...
10
Overlook didn't start by the intentionality to start a publishing company. It started while I was the head of Avon Books, this mass paperback publishing company that managed to publish a lot of very serious books, a couple of which I told you about. But we had a wonderful literary list at Avon under the Bard imprint and under the Discus imprint and under the Camelot imprint. Camelot books were books for young readers, and Bard books were fiction, we did the first Márquez book, Cien años de soledad, (One Hundred Years of Solitude). And Discus books, which were non-fiction, where I think we did Erich Fromm's Escape from Freedom. And we went on, we were trying to work our way through the alphabet: Avon, Bard, Camelot, Discus, Equinox – I think Equinox books were large format books, but maybe that was Flare, we got up to F. I've forgotten the difference between the Equinox books and the Flare books.
And then I decided to publish a book in hardcover, which was that book, Christopher, that I've mentioned already. It was this compilation from the German newspaper published in New York, Aufbau, and I wanted to publish one book in hardcover while continuing at Avon. I had to get the permission of the powers that existed at the Hearst Corporation because it seemed to be a conflict of interest, I was the head of a book publishing company, a mass market paperback line – mass market as distinguished by format more than anything else, but sometimes by the form of the sales channels Avon books went down, and something that I wanted to do on my own.
Well, I didn't want to start a publishing company, I wanted to publish this one book. And that was because it was my family's background, it was a tip of my hat to my family's background. I probably would have been either German or Luxembourger but for the Hitler years, and I became English-American, or British-American by an accident of history. I grew up basically in a German cultural household in the United States with my parents very pro-British and very pro-American, as a consequence, I guess, of history.
And there was this newspaper, I think I may also have mentioned it, which was for the émigré population. It only ended its publication five or six years ago, and they actually asked me to write, I think, in their last issue about growing up in America as a cultural experience because I was American in every respect except that when I got home I was in a German household, or a German-American household, or a German-American-English household. I don't know – not a household like the household of my friends.
But I respected it and admired it, and my parents were readers. My mother read more popular fiction; my father read serious books, and my father and I had many serious discussions about politics and history, and that's also what the newspaper represented, Aufbau, which in translation means reconstruction, the reconstruction of the German-Jewish community in the United States. I shouldn't say in the United States, in Shanghai, in Cuba, in London, wherever Jews could escape to – Brazil, my Luxembourg family escaped to Brazil. But most of these people were in the big urban places, London and New York, probably Los Angeles and some in Shanghai.
But great people wrote for it, not only Jews by any means: Catholics, Communists, homosexuals of any national persuasion, Jews, anybody that Hitler didn't like, and it turned out that Hitler didn't like almost anybody. You had to be Aryan, if you were Aryan you were okay, provided something or other, provided you were not a physical misfit, or a homosexual, or a communist or whatever. So, he had a very limited group of people that he liked. But it was the majority population of Germany and I don't know that all Germans, by any means, knew what they were getting into when they supported Hitler against the disorder, if you like, of the inflation and the tragedy, I think, of Weimar, which was a very liberal political community, a society, but was not able to govern very well. And German democracy was also a new thing.
Peter Mayer (1936-2018) was an American independent publisher who was president of The Overlook Press/Peter Mayer Publishers, Inc, a New York-based publishing company he founded with his father in 1971. At the time of Overlook's founding, Mayer was head of Avon Books, a large New York-based paperback publisher. There, he successfully launched the trade paperback as a viable alternative to mass market and hardcover formats. From 1978 to 1996 he was CEO of Penguin Books, where he introduced a flexible style in editorial, marketing, and production. More recently, Mayer had financially revived both Ardis, a publisher of Russian literature in English, and Duckworth, an independent publishing house in the UK.
Title: Tipping my hat to my family's background
Listeners: Christopher Sykes
Christopher Sykes is an independent documentary producer who has made a number of films about science and scientists for BBC TV, Channel Four, and PBS.
Tags: Avon Books, Aufbau
Duration: 6 minutes, 34 seconds
Date story recorded: September 2014-January 2015
Date story went live: 12 November 2015