NEXT STORY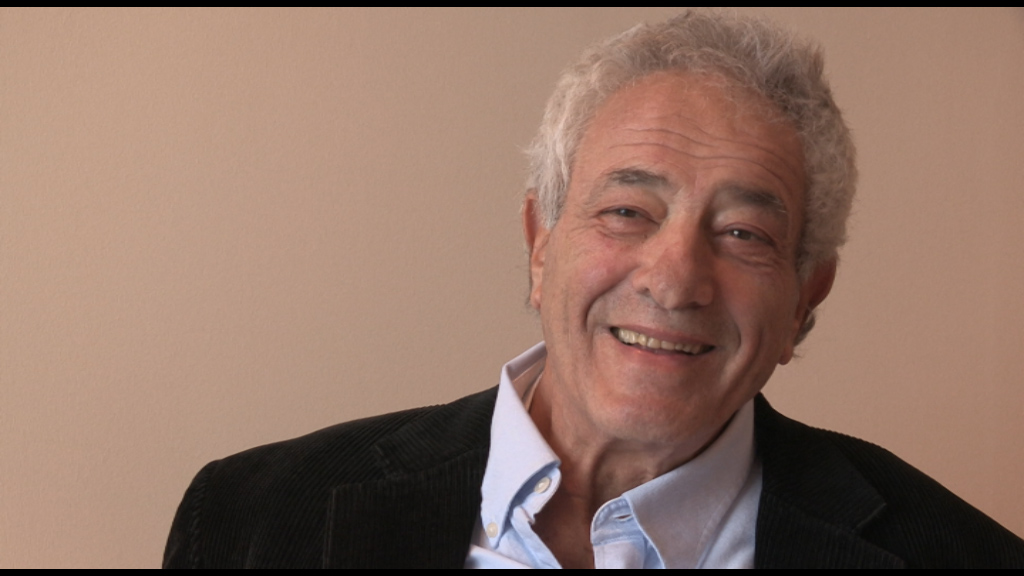 Philip Roth does his research
Genesis of Overlook Press
1
...
3
4
5
6
7
...
10
His experience as becoming an employee of a company that he had owned, a small company but nevertheless it was his, that's quite interesting, but it doesn't have to do so much with me but more my coming to understand my dad.
Anyway, at the age of 71 he retired and that's when we… if I've got my dates right, that's when we started Overlook with this book Aufbau, and we came to respect each other sitting on our mountain handing this book back and forth, jiffy bags and counting for royalties and postage stamps to send it out to the people who…
Well, I went to the Frankfurt Book Fair in October or November and I thought I might show it… this was the October before the book was actually published, so I went to Frankfurt before my father and I moved this book backwards and forwards. And I took the manuscript, the German manuscript to Germany to the Frankfurt Book Fair and a man named Reinhold Neven DuMont, who owned Kiepenheuer & Witsch – he's retired now – he said he wanted to publish it, and he thought why are you going to set type in German in America? I'll do it for you, in fact I'll produce the book for you.
Before the fair was over he came to my stand at Avon Books – so I did a little moonlighting for this one book – and he said I've just sold it to the Bertelsmann book club, and now instead of our printing 3000 or 4000 copies we're going to print 10,000 or 11,000 copies, and you can add to that whatever number you want. The book will be the same in the book club edition, the Kiepenheuer edition and the Overlook edition.
So, I came back to America – and we would earn some royalties from each one of these editions. My father said, 'Well, I knew publishing couldn't be that difficult if you could make a living at it!' And he said, 'We should publish some more books now'. I said well, dad, I can't, I've got this job at Avon. They let me do this one book because it was a hardcover and in German, and it was only one book. He said, 'Well you're a clever boy, you'll think of something else that isn't competitive'.
Well, there is a man named Jason Epstein who is a great genius, a very innovative pioneering man who went to Columbia, as did I, but he was some years ahead of me. He had become very famous in American publishing by being the progenitor of the idea of trade paperbacks. There must have been some but he had a whole line, he started a whole line, it was called Anchor Books. And he didn't only reprint books, he also originated books, but he didn't publish in hardcover, he originated books in paperback.
So, after a few weeks I said dad, I have an idea of something that we can do together if we want to publish more than this one book, and he said, 'What's that?' I said well, Jason only publishes these books in paperback, why don't I buy the hardcover rights from him. And he said, 'Well, who would buy a hardcover if the paperback is out?' – father was pretty sane and sensible and compos mentis. And I said libraries, because libraries didn't like paperbacks. They like hardbacks on the theory that they were more durable, and maybe they were, I don't know, but they certainly seemed more durable.
So, I said dad, I'm going to have to get permission from the Hearst Corporation again because I told them there was only this one book, and now there will be more. And I identified six famous books that Jason had published only in paperback, they didn't exist in hardcover. And so these very serious books – books like Martin Esslin's The Theatre of the Absurd, did not appear in any library in America; a book by Peter Berger on sociology; a book, I think, by Buckminster Fuller, and I can't remember all of the six books that we published, EM Forster's book on Alexandria, and they did not appear in any library.
So, I went into the Hearst Corporation, who I did know was rather pleased with the progress of Avon Books. So, I thought this was my weapon, that I would… if they caused me trouble and didn't want to let me publish these further Overlook books, I would intimate that I might leave, the issue was so important to me. And it happened exactly that way. They said no, because now they were in English not in German, and it was more than one book – it was six, I believe – although they were in hardback and Avon was not in the hardback business.
Well, I suggested that it was so important to me that I might have to consider my employment. They said all right, but any further books you publish have to be vetted by us so that we don't want you to be publishing books that we could be publishing, and we can see how the German book and these six books would not fit in. But they saw that I was a thinking person and might come up with some other projects that didn't quite square.
So, we agreed all of that and I stayed, I think, 12 or 14 years at Avon, became the head of the company or, I don't know, my titles changed and it was a very happy experience. And Overlook grew and my dad joined me, but later on when I went to Penguin I had to say dad, I'm going to England, you'll have to run it from now on. And he liked doing that, in fact I remember when I asked him what title would you like, he said, 'President'. So I said, 'President? Dad, you're a glove manufacturer by background, you've never even worked in the book publishing business except for this one German book'. He said, 'Peter, I've never not been President of anything that I've done'. So I said, 'President it is'. I was off to England to work for Penguin.
Peter Mayer (1936-2018) was an American independent publisher who was president of The Overlook Press/Peter Mayer Publishers, Inc, a New York-based publishing company he founded with his father in 1971. At the time of Overlook's founding, Mayer was head of Avon Books, a large New York-based paperback publisher. There, he successfully launched the trade paperback as a viable alternative to mass market and hardcover formats. From 1978 to 1996 he was CEO of Penguin Books, where he introduced a flexible style in editorial, marketing, and production. More recently, Mayer had financially revived both Ardis, a publisher of Russian literature in English, and Duckworth, an independent publishing house in the UK.
Title: Genesis of Overlook Press
Listeners: Christopher Sykes
Christopher Sykes is an independent documentary producer who has made a number of films about science and scientists for BBC TV, Channel Four, and PBS.
Tags: Overlook Press, Frankfurt Book Fair, Kiepenheuer & Witsch
Duration: 7 minutes, 57 seconds
Date story recorded: September 2014-January 2015
Date story went live: 12 November 2015