NEXT STORY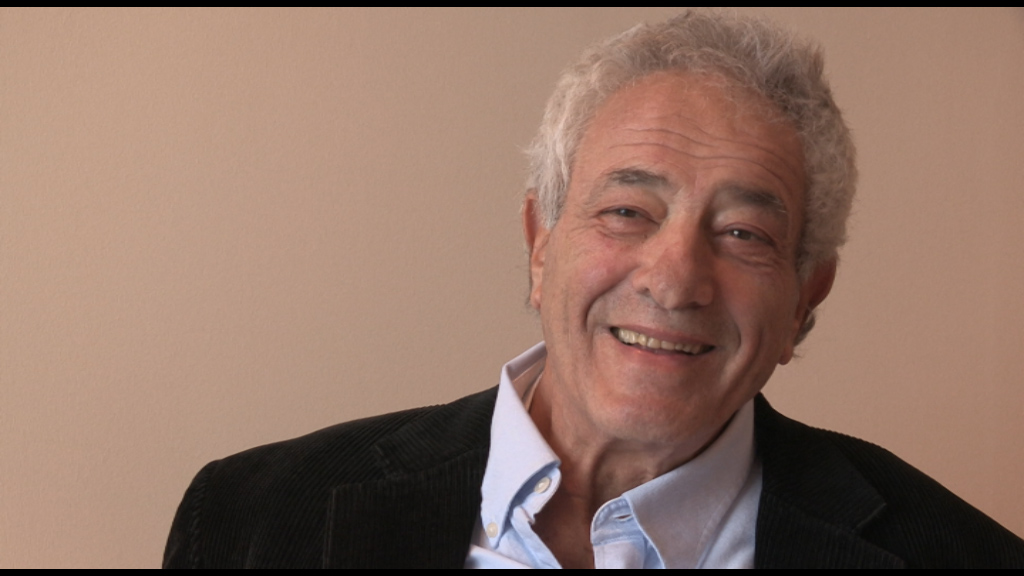 Getting a blasting from Ron Blass
Head-hunted to run Penguin Books
1
...
3
4
5
6
7
...
10
I was, for a very brief time, running – after Penguin – a paperback publishing company called Pocket Books, which owned Simon & Schuster. Actually, the story that most people would prefer to hear is a lie, that Simon & Schuster owned Pocket Books, but in fact Pocket Books bought Simon & Schuster. And then Dick Snyder, who became the head of Simon & Schuster, put out the notion that Pocket Books was some subsidiary of Simon & Schuster, but the truth is the other way around.
And I went to work for Mr Snyder but I didn't care for him, and I don't think he cared for me, either. It was a marriage made in hell. His concept of why one was a publisher was very different from my concept, and I wanted to leave. One day I got a phone call from a man named Jim Rose, who I didn't know, would I meet him, and he said he was the chairman of Penguin. I don't know if I said what about, but why would someone who was running one paperback publishing company in America not want to meet someone running Penguin? So, of course I said yes, and I met him at the Algonquin Hotel downstairs in the lobby.
He was an older man, much younger than I am now, and I was amazed that at the age of 70 or 71 he was running Penguin. And he said he was looking – it was a cock and bull story, and it was so ridiculous that I knew it was ridiculous, but I didn't say so – he was looking for someone in America to distribute Penguin books in the US. And I said well, you do have someone distributing Penguin books in the US now, so do you want to make a change? And he said yes, and gave some reasons, which were all specious.
And I told him I didn't think that would work because Pocket Books was an American mass market publisher, and although he may have thought that Penguin, because of its format and its A-book size, which is about the size of an American paperback, was a mass market book, in its content it was really closer to a trade paperback, which has a different format and often a different editorial thrust. So, I told him I thought it was extremely unlikely, but one could consider it. Pocket Books might like the income that could come about from distributing Penguin books but I thought it was a non-starter.
Well, we said goodbye, and about two months later he called again, maybe it was three months later, maybe it was four months later, I don't remember. He said, I'm going to be at JFK on my way to India, could I come out to the airport? I said, what about? He said, to further our discussions. I said well, why at the airport? Why don't you come into New York at the weekend, sit down and have some dinner? He said, well, the plane is stopping here for four hours, if you can come out to the airport we can go into a lounge and talk, and then I'll continue on to India.
Well, I don't know why I said yes, it's quite a big schlep out to the airport and then back again, but I said yes and I met him. We had a bite to eat and a drink, and he said well, he had changed his plan. His plan now was not to change the distribution, but maybe to change… I think by this time Viking had been bought by Penguin, Viking in America had been bought by Penguin, I'm not quite sure anymore. But he wanted a change at Viking, and he wanted to know if I would be interested in that.
I remember saying that I think I've got a better job, in some respects, staying at Pocket Books than changing, but it interested me a little bit more than what he had proposed the first time we had met at the Algonquin. I never found out how he got my name, but I have some reason to think that a gentleman in London, who was a friend of his, Andre Deutsch, may have given him my name. And he explored it by meeting me, and whatever I may have said, sort of, interested him. I think just like it is with ladies, if you say no… if they say no to you, you get more interested. So, when I said no to Mr Rose the first time and the second time, I think he got more interested because… I'm just joking. I don't know what I said, and I don't know what his motivations were but we then started to talk more. Then at a third or fourth meeting he said he was of a certain age and would want to retire, and that it was the interest of Pearson, who owned Penguin, that he retire at some point and he wanted to know if I would consider being his replacement.
Well, I thought that was more interesting, but he said then of course you'll have to stay in America to fix our situation in America, which was Viking and Penguin. I said well, then I'm not very interested because the heart of Penguin, regardless of what you may own, is in London. And he said well, you've never worked in London before and you don't know British publishing. But I said that might interest me, and what he had to offer didn't.
And then it went on for months and months and months, and finally I took the job and came to London and stayed for ten years. And then I went back to America to build Penguin's American business. So, I was at Penguin just under 20 years, but I loved just about every minute of it, except maybe the Salman Rushdie period.
Peter Mayer (1936-2018) was an American independent publisher who was president of The Overlook Press/Peter Mayer Publishers, Inc, a New York-based publishing company he founded with his father in 1971. At the time of Overlook's founding, Mayer was head of Avon Books, a large New York-based paperback publisher. There, he successfully launched the trade paperback as a viable alternative to mass market and hardcover formats. From 1978 to 1996 he was CEO of Penguin Books, where he introduced a flexible style in editorial, marketing, and production. More recently, Mayer had financially revived both Ardis, a publisher of Russian literature in English, and Duckworth, an independent publishing house in the UK.
Title: Head-hunted to run Penguin Books
Listeners: Christopher Sykes
Christopher Sykes is an independent documentary producer who has made a number of films about science and scientists for BBC TV, Channel Four, and PBS.
Tags: Pocket Books, Penguin Books, Viking, London, Jim Rose
Duration: 8 minutes, 29 seconds
Date story recorded: September 2014-January 2015
Date story went live: 12 November 2015